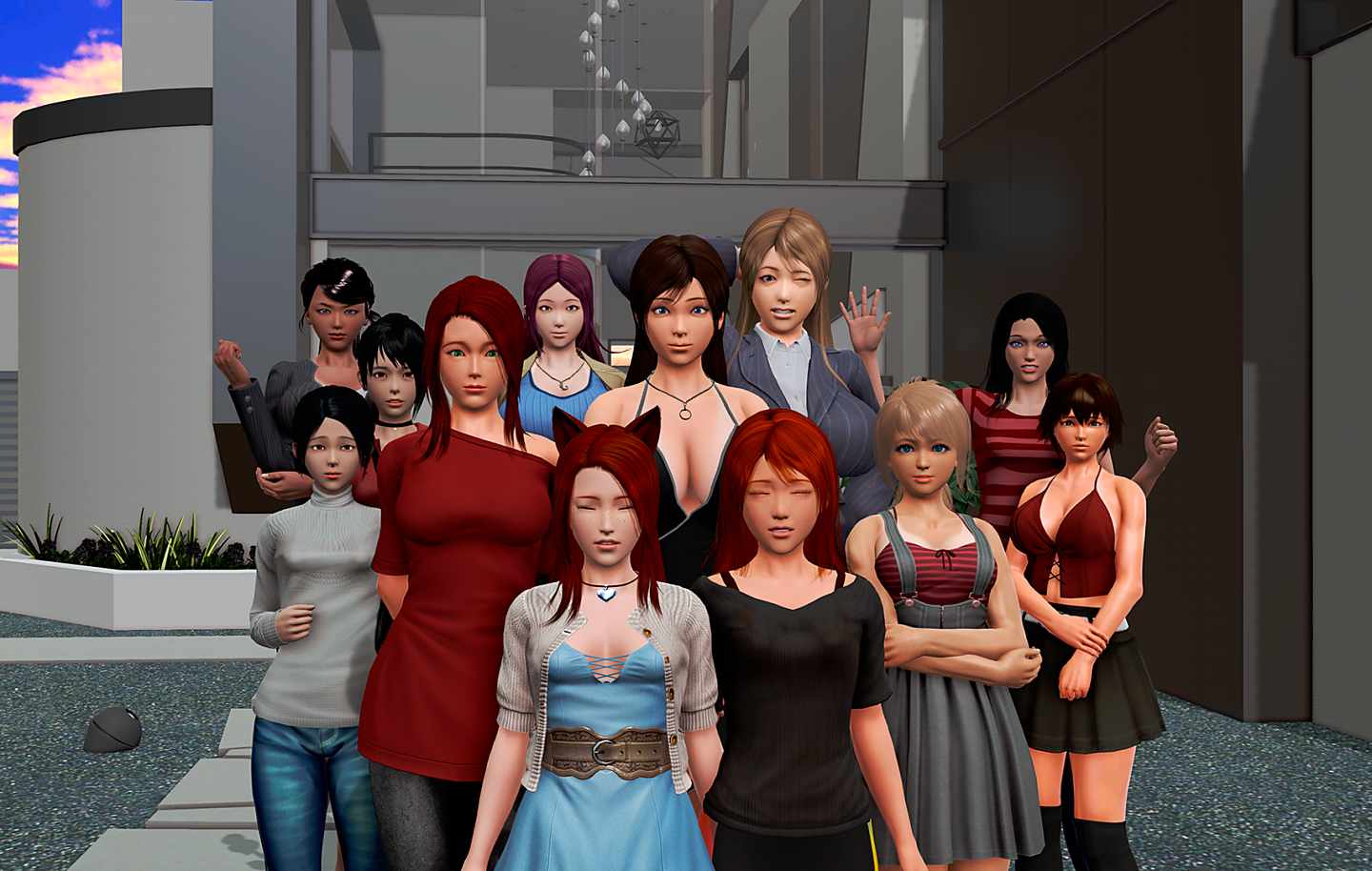 A young man fresh off a broken relationship and an eviction notice reconnects with his mother, Rebecca, after more than twenty years apart. He leaves town to move into her house with her two daughters from another marriage, Sandra and Lucy. New opportunities for work and play as well as new ways to define your relationships with your newly discovered family will emerge. What will you do and how will it affect those around you?​
My New Family is a Visual Novel (VN) where your decisions matter!
The game focusses a lot on character interaction and dialogues but also contains NSFW animations for your pleasure. The game is still in development but I hope the current version is good enough to give you a first impression.
–
Developer: Killer7 – Patreon | Discord | Itch | Gamejolt | Subscribestar
Censored: No
OS: Windows, Mac, Linux, Android
Language: English
Genre: 3DCG, Male protagonist, Incest, Big tits, Mobile game, Monster girl, Oral sex, Vaginal sex, Anal sex, Romance, Creampie, MILF, Virgin, Harem, Voyeurism
Installation:
Extract and run.
Patch Instructions:
Windows/PC: Copy lovetime.rpyc into your "game" folder.
Android users: Navigate to Android/data/my.n.family/files, create a new folder named "game" and copy the lovetime.rpyc in this folder.
Mac: Right click your MyNewFamily app -> Click "Show Package Contents" -> Move lovetime.rpyc into your "Contents/Resources/autorun/game" folder
Note: This patch will work for all future versions as well. Just copy the file for each new game version. It will always stay the same file.
IMPORTANT: In order to play Part 2 v0.15 and above (chapter 10+) you have to have finished Part 1 v0.14 (chapter 1-9) and use the savegame you're prompted to create at the end.
IMPORTANT: You will most likely get an error when you load your savegame. Click on "Rollback" a few times until you see an image again. This should fix it. Alternatively, you can load a savegame from 0.16 if you still have one.
Epilogue
Added six more ingame days – The story is complete now!
Added ~850 new renders
Added ~25 new animations