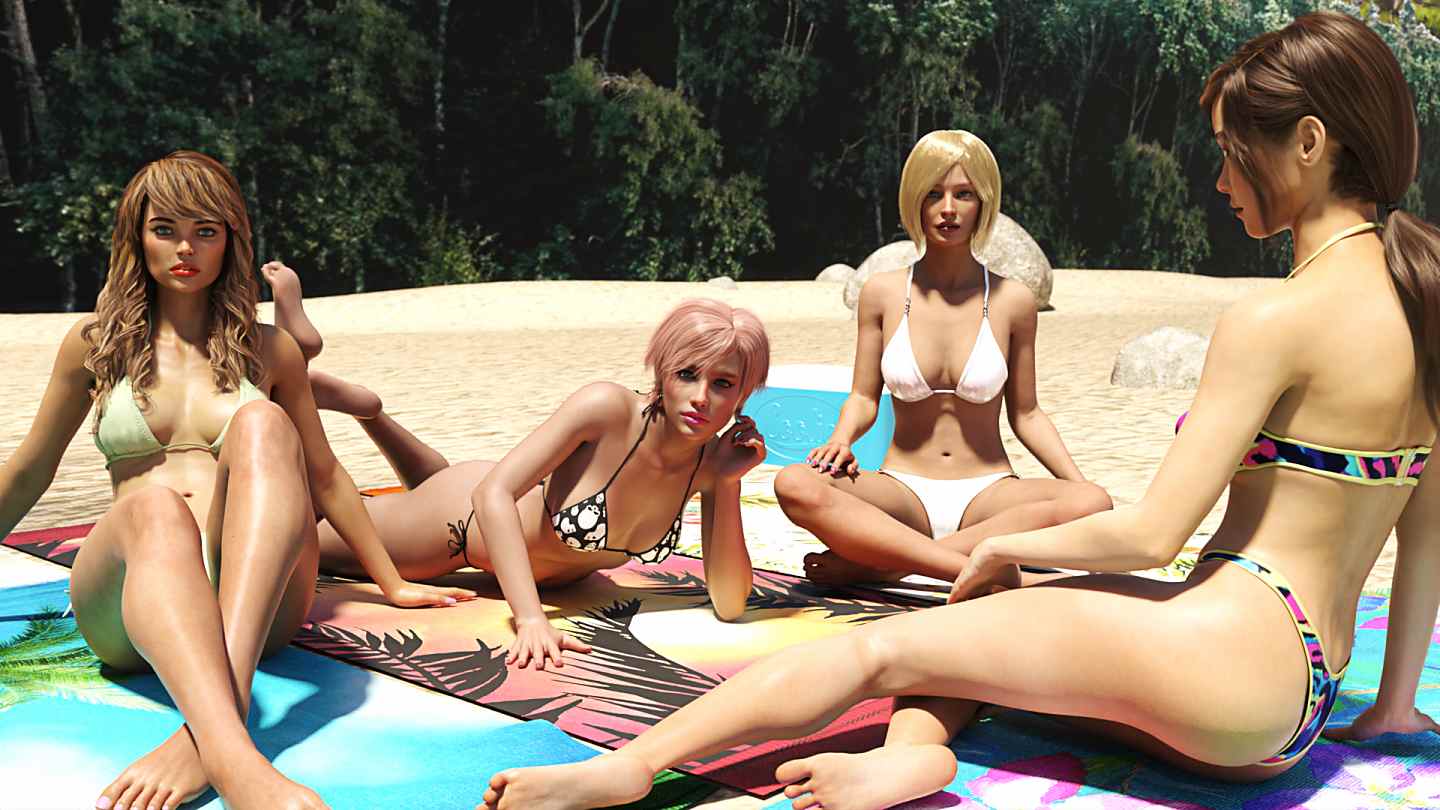 In One Day at a Time you will take the role of an active heroin addict. You live with your girlfriend Lydia who is also an addict. Along the way you will meet several other women and have the chance to either romance, or in some cases corrupt them. There will be many important decisions to make on your journey towards recovery. How will you choose to embrace your new way of life? This is entirely up to you…
-|
Developer: Zoey Raven – Patreon | Subscribestar | Buy Me a Coffee | Itch.io | Discord | Twitter
OS: Windows, Mac, Linux, Android
Language: English
Genre: 3DCG, Animated, Male protagonist, Corruption, Drugs, Humor, Masturbation, Oral sex, Vaginal sex, Mobile game
Installation:
Extract and run.
Season 1 must be played first!
*IMPORTANT:
Make sure you "Load" the save Lydia told you to make at the end of Ch. 11, in order to start Season 2 Ch. 12. Only this save will work for S2 Ch. 12! If you did not make a save you will have to go back and do that, at the end of Ch. 11 in order to continue.
*IMPORTANT FOR ANDROID USERS:
In order to be able to resume in Season 2. Launch Season 1 (CH11). When advised to make your end of season save. be sure sure to save it in ANY slot on Page 9. If you already have an end of Season save, simply load that, and save again on Page 9. You will need to have separate saves for the Brenda/Molly paths. Once done you may continue to Season 2 (currently CH12) by loading the save on Page 9. For those using the In-Game walkthrough. If you do not see a note at the very first set of choices, then go into preferences to re-enable the walkthrough.
*IMPORTANT!
*If you get a bug when you come to your first choice with "Shelly" in Ch. 10, you will need to start a New SAVE. The fix was only a stop gap for this renpy glitch, and I'm afraid it will cause problems going forward. I'm not sure if there are other things corrupted in your saves I just may not have called yet. Sorry to the small minority this affected. It was not my fault, it was a renpy thing as it's coded properly.*
*IMPORTANT ANDROID FOR CH. 15:
Due to updating to Ren'Py 8, Android users may need to delete the previous version (12c to 14c) of the game before installing this update. Saves should not be affected, and you will be able to continue on after this update simply by installing over previous versions with subsequent ones.
This game will not have NTR and Lydia will never be your sister, it does have a MILF though!
You can change the Text Box opacity in the Preferences menu, default is 0%.
This is not a harem game in the true sense of the word, but WILL have a harem ending of sorts.
Chapter 15c
2825 Renders
8263 Lines of Code
18 Animations
62177 Words
Fixed a bug that was causing some players saves not to load on all platforms.