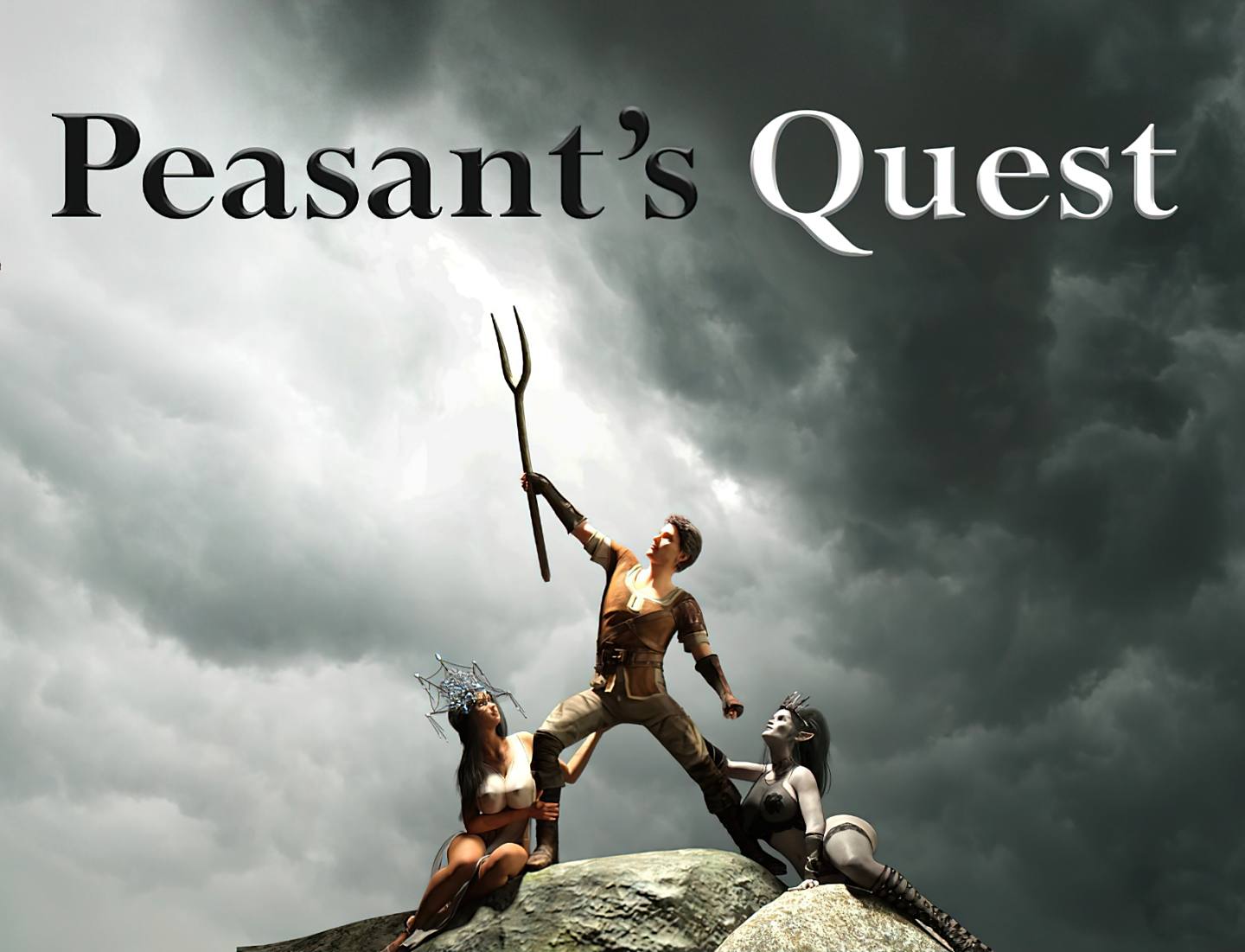 Peasant's Quest is set in a medieval fantasy world, where you play a young farm boy out to seek adventure, and perhaps meet a few hot damsels in distress along the way.​
Censorship: Yes/No (with patch)
Developer: Tinkerer – Patreon | Website | Discord
Platform: Windows, Mac, Linux, Android
Language: English
Genre: 2D Game, 3DCG, Male protagonist, Adventure, Anal sex, BDSM, Bestiality, Big ass, Big tits, Cheating, Creampie, Fantasy, Female domination, Group sex, Lactation, Male domination, Masturbation, MILF, Monster, Monster girl, NTR, Oral sex, Vaginal sex, Pregnancy, Prostitution, Rape, RPG, Transformation, Turn based combat, Incest, Animated, Teasing, Groping, Exhibitionism, Voyeurism, Titfuck, Handjob, Drugs, Harem, Slave, Spanking, Sex toys, Vore
Installation:
1- Extract to desired location.
2- Download and apply decensor patch.
3- Click on "Game.exe" to start playing.
v2.51
New features/changes:
– Added pregnant version of Caleah's date scenes
– Added pregnant versions/combinations of the "Ring a Bell" scene
– Added non-pregnant versions of Alice's punishment scenes.
– One new scene for Ziva (both pregnant and non-pregnant versions)
– One new scene for Caleah (both pregnant and non-pregnant versions)
– Increased Alice's child cap from 6 to 10
– Ziva and Caleah can now give birth (capped at 10 children)
– 2 new quests for the temple. They are triggered one day after Ziva discovers she is pregnant.
– 2 new/refurbished map sections.
– Added quest notifications for all quests (old and new)
– Added more old (forgotten) quests to the quest journal
– Added spirit potion point for Mia pregnant in bed scene.
– Added doorway in Vampire Castle Gatehouse to make access to Zsofia easier/better.
– Fixed breastclipping on familiar animation with large breasts.
– Fixed Caleah restarting swamp quest bug (people stuck in the bug should now also be able to leave).
– Other minor bugfixes and improvements.