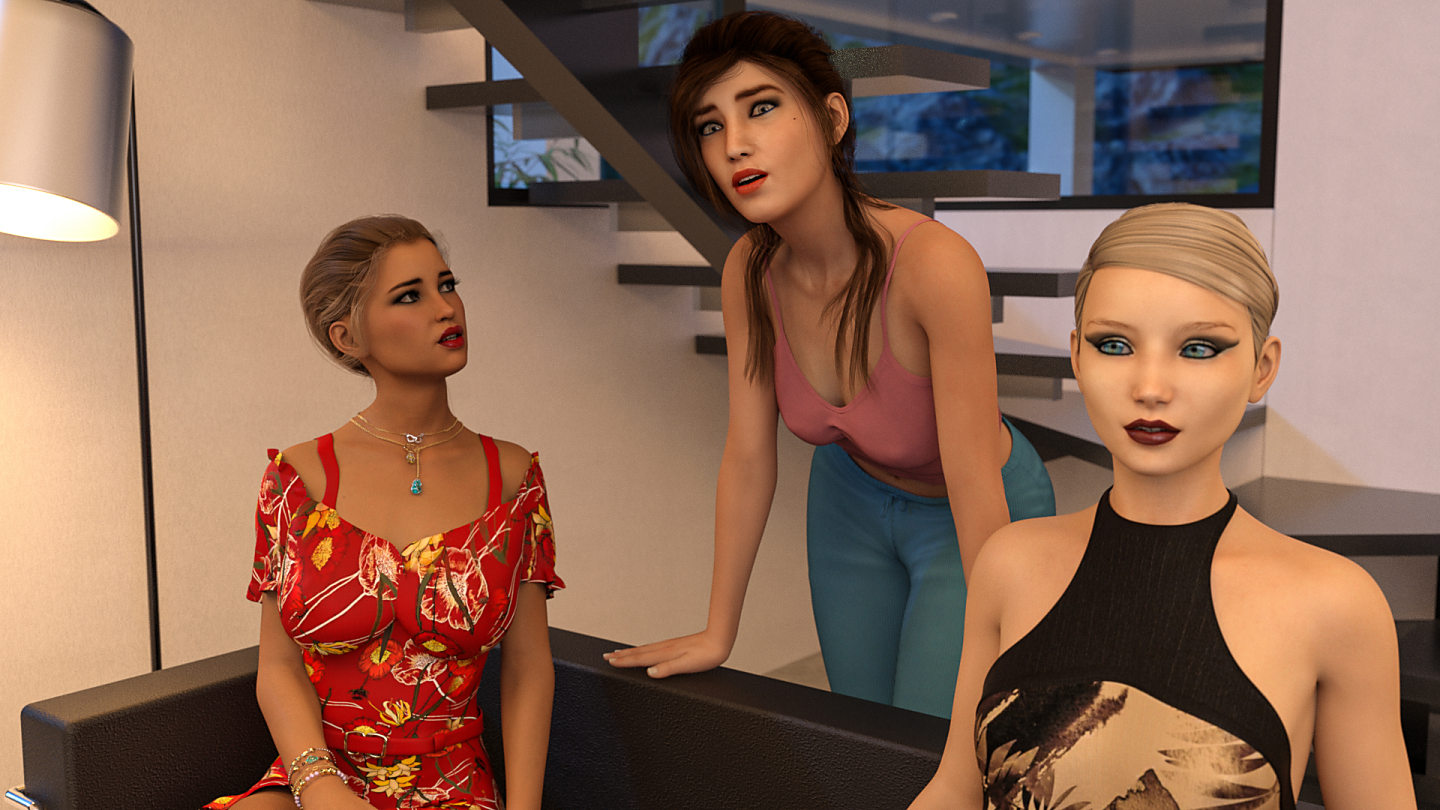 When you first start the game you have no memory, and clueless about the town that you live in. Yes I know, cliche bare with me though. Early on in the story you find out that you were in a car wreck with your father. You pulled through after an eight month coma. However your father didn't get as lucky. In his will he left you the house, and a starting business called the Royal, a restaurant. Reclusive Bay is a ghost town by all comparisons, and off the beaten path for sure. The nearest town is two hours away. It is used only as an escape for those that don't want to be found, or those that want to party. As the story progresses you will learn bits, and pieces about your past memory. Also finding out that your accident wasn't by mere chance. This town holds a lot of secrets, and the people in the town does as well. Also along your journey through this sandbox story driven VN you will meet beautiful women that will help you. There is something strange going on in Reclusive Bay. What could it be?
Every choice in the game will affect something. Mostly dealing with the relationship with that particular girl you are in a scene with. Sometimes it might be added scenes, or maybe dialog flavor. There are quite a few hidden choices in Reclusive Bay that you can't see unless your relationship stat is high enough with that character, and don't worry, you won't be tied down to just one girl in Reclusive Bay. There are major decisions that will determine the fate of each girl as well through out the game.
Reclusive Bay is free roam sandbox. Once you get past the tutorial encounters can happen anywhere which are important to building up your relationship score and suggestion levels. There are currently 7 different girls in the Reclusive Bay that has been introduced with other as side love interests.
Reclusive Bay may hit on touchy subjects throughout your game-play. Anything from violence, blood, bruises, drug use, and more so be aware of this heading into the game. If you are sensitive about these subjects this is your warning before you embark on your journey.
–
Developer: Sacred Sage – Patreon | Subscribstar | Discord | Itch.io | YouTube
Censored: No
Version: 1.0 Final
OS: Windows, Linux, Mac, Android
Language: English
Genre: 3DCG, Male protagonist, Animated, Oral sex, Big tits, Free roam, harem, humiliation, male domination, sleep sex, exhibitionism, vaginal sex, drug use, anal, urine, graphic violence
Installation:
Extract and run.