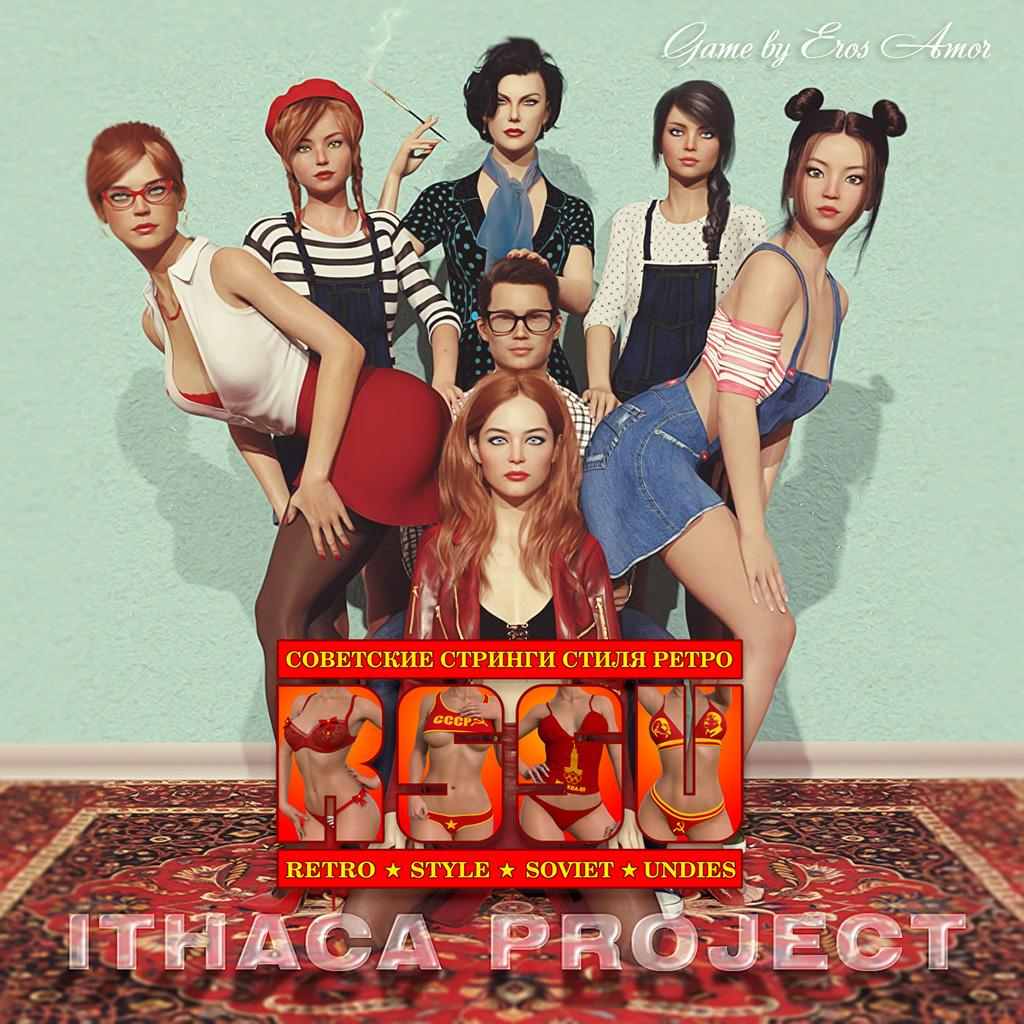 Hey guys and gals! Welcome back to the USSR at 80's!
RSSU is a series of adult visual novels united by a common place and time of action.
Case #1 – Ithaca Project:
The setting is the city of Maryino, Moscow region, USSR.
The time frame is the late 1980's.
A young college graduate Artem arrives at his first-ever job.
However what at first seems to be an unremarkable position of an ordinary employee of a garment factory leads him to a number of fantastic adventures.
Artem expects to meet with strange phenomena, unusual incidents, the investigation of intricate matters and, of course, meetings with the beautiful Soviet women!
Artem is destined to find out that there is sex in the USSR too!
—
Developer: ErosAmor – Patreon | SubscribeStar | BuyMeACoffee
Censored: No
OS: Windows, Mac, Android
Language: English, Russian
Genre: Pin-up, Erotica, Sci-Fi, Comedy, Softcore
Chapter 3
All the chapters are now combined into one "big" game, which will be updated by adding new parts.
Gusel's morning cleaning scene has been reworked and expanded to make it more "interesting".
Added a new soundtrack to the first chapter for more variety.
Added gallery to view the scenes that have passed.
Added hints to explain cultural jokes and references for non-Russian speaking players.
Added save files for Chapters 1 and 2 (for those who have played previous parts).
Added a file with tips for passing the game.
Reworked the mobile version of the game.
NEW! You can now choose a name for the main character!
And much more.
For more information, please refer to the files !!!_ReadMe_First!!!.txt and RSSU_Ithaca_Walkthrough.pdf