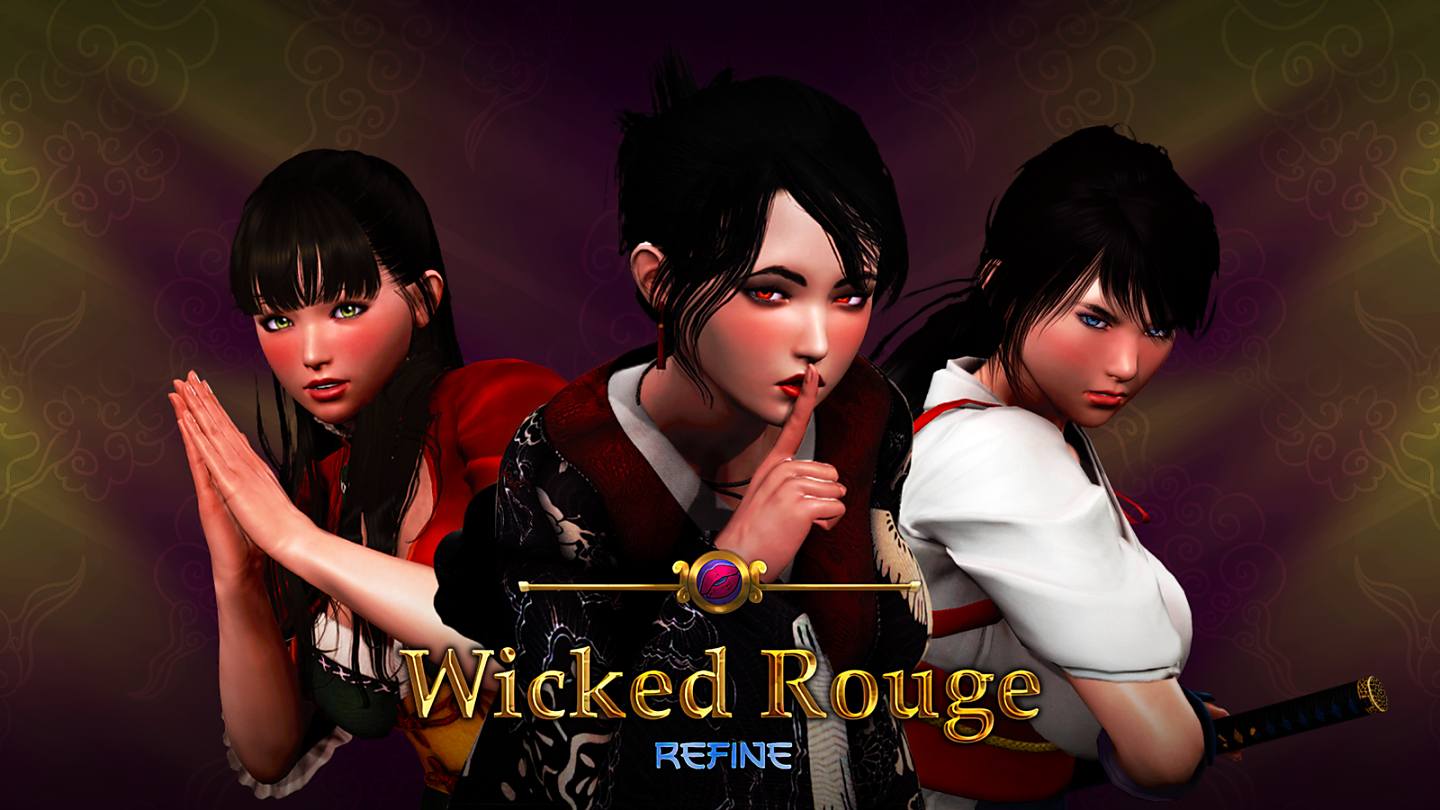 Finally, it's here! This is a result of collaboration between me and EvilFuzzy, I hope you'll enjoy it. We reworked the intro part of the game giving a taste of what's to come next and I'm 100% sure it's just a starting point of even better things. We tried to balance between the story and gameplay, but there's still much to tell, and there's still lots of things to add. Obviously, that includes a lot of extra spicy scenes, we started very mildly for the start.
What we tried to do was to establish a solid story. In the coming months, we'll work on the main story and we'll be expanding the world with extra content and characters to make the city of Hana more lively. We already have many ideas and working on them. I'll be adding establishment building upgrade events like in the previous work, as well as we will work on the additional characters and potential new oirans. Three is a little bit low right now, but once we introduce additional girls, it should be easier to run a successful business. I'm pretty sure at this point we'll be able to deliver an engaging and entertaining game, and that's thanks to you! Thank you for supporting us through this process.
I hope this will be worth the wait, and it'll be an exciting game to play. I'm really happy I could fulfill my promise to release Wicked Rouge REFINE before Christmas. And I probably will make a short update next week for your enjoyment.
—
Developer: fidless – Patreon | Discord | Itch.io | Newgrounds | Twitter
Censored: No
OS: Windows, Linux, Mac, Android
Language: English
Genre: 3DCG, 2D game, Male protagonist, Harem, Romance, Vaginal sex, Handjob, Footjob, Prostitution, Oral sex, Creampie, Animated, Brothel management, Drama, Virgin, Trainer, Simulator, Teasing, Groping, Anal sex, Mobile game
v0.10.1
-Mostly Kisayo and Nekomi sex scenes text revisions.
v0.10.0
NEW
– New EVENT "Tomomitsu gang gathering".
– New EVENT "Otsu cares about you".
– New EVENT "Kisayo scheming against Tomomitsu".
– New EVENT "Kisayo made you supper".
– New EVENT "Rivaling sex battle with Kisayo (sex scene)".
– New EVENT "Kisayo's proposal and plan against Tomomitsu".
– New EVENT "Guren hires assasin".
– New EVENT "Training with Nekomi".
– New EVENT "Conquering Nekomi heart with your shaft (sex scene)".
– New EVENT "Secret spy".
CHANGES
–
BUGFIX
– Fixed wrong daily AP stat.