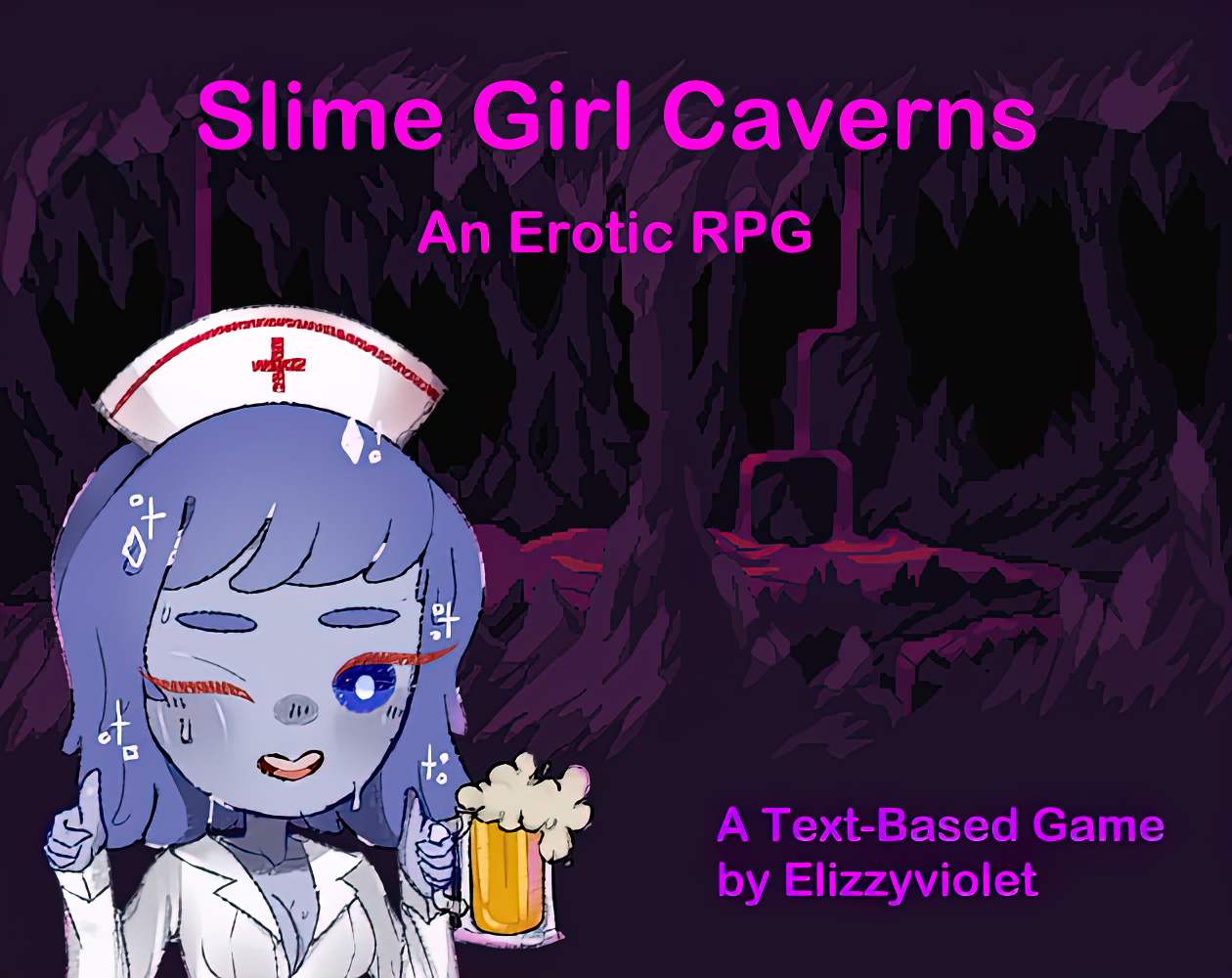 Slime Girl Caverns is an erotic text-based RPG. You are a honey farmer, the local cave of slime girls (RPG slimes but cute girls) has stolen your honey, and you want it back! What follows is a wacky adventure full of strange encounters and erotic mishaps.
Features:
~Six complete zones to explore and a hub area!~
~A variety of wacky slime girl enemies in every zone.~
~Optional encounters for added challenge! Tackle them at your leisure, and you might make a new friend or get something cool!~
~Manage resources in between visits to the friendly slime nurse.~
~Player magic system: get psychic powers and smash your foes!~
~Special erotic endings for being defeated by every enemy. Make an extra save file and see what happens!~
—
Developer: Elizzyviolet – Patreon | itch.io | Discord
Censored: No
OS: Windows, Linux, Mac | (Offline Browser)
Language: English
Genre: Text Based, Male Protagonist, Slime Girls, Creampie, Drugs, Female Domination, Groping, Handjob, Internal View, Oral Sex, Prostitution, Rape, Tentacles, Teasing, Titfuck, Vaginal Sex, Combat, Fantasy, Humor, Mind Control, Monster Girl, RPG, Turn Based Combat
Installation:
Open the provided HTML file in your web browser of choice. Make sure to use a web browser that can record browser data, as saves are stored in the browser data!
v1.1.2
+ Fixed (non-gameplay altering) error message upon opening the game
v1.1.1
+ Properly implemented the new Jungle Wastes weapon
+ Actually remembered to put in theater scenes for the new enemies
+ Minor bugfixes
v1.1.0
+ The Jungle Wastes have been added! Visit and revisit this violent hellscape full of enemies, toxic plants, toxic wildlife, toxic gamers, and so on.
+ Use the new Turbo Mead and Smoke Bombs to… actually smoke bombs arent very good so maybe you shouldnt use them
+ Discover the truth about a certain character and why they did the things they did!
+ Seven new exceedingly dangerous enemies to battle, including a truly powerful bonus boss.
+ Troll physics
+ Bug fixes
+ Typo fixes
+ Bees
+ Plants
+ hey guys deltarune chapter 2 came out its really cool and this massively expands the demo and-
+ Etc
v1.0.5
+ Fixed a bug with Brewer's shop menu. hopefully this is the last embarassing bug i have to fix before moving on to create the next content update