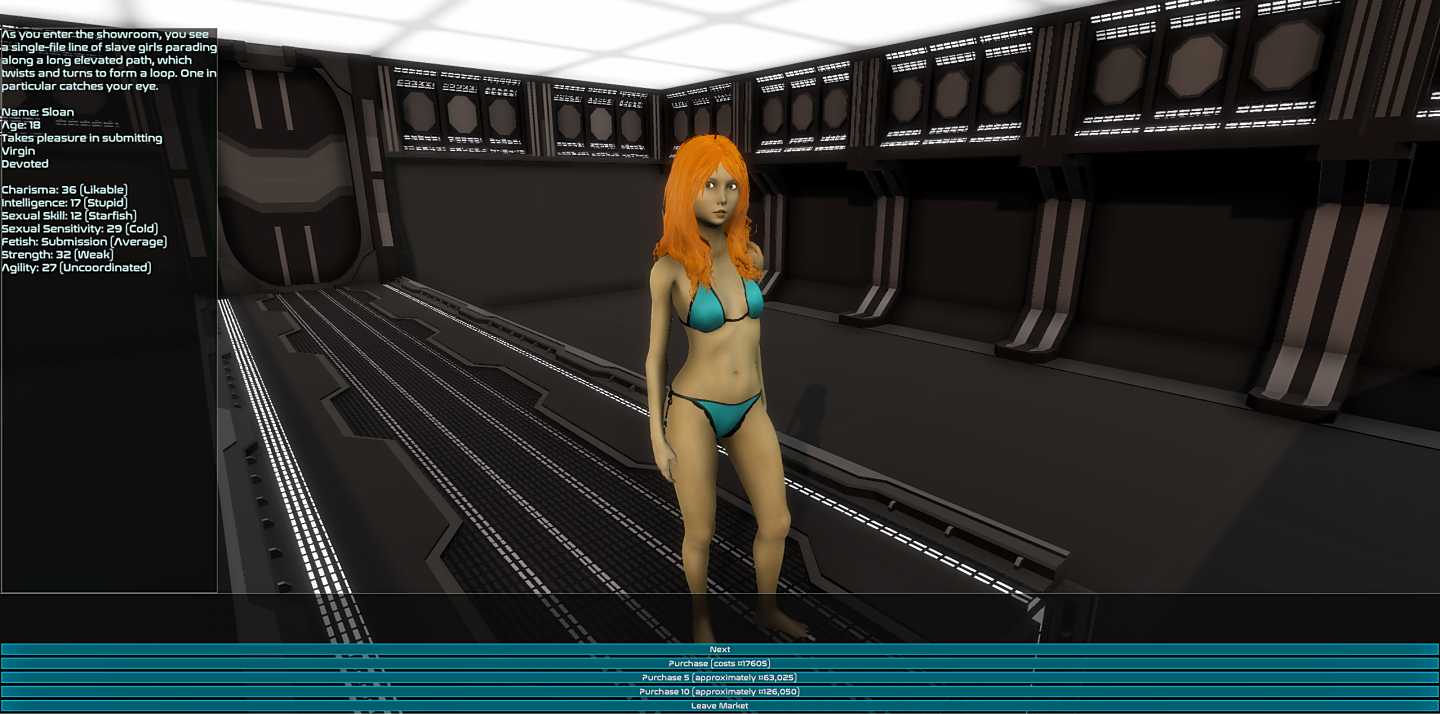 This is a game about slavery and war in an age without rules of engagement. As a player, you will have the option to commit several crimes against humanity. If that's not your cup of tea (sexually or otherwise), I respect your moral luck, but you will likely find everything about this game horrifying. That said, all characters are over 18, and I don't think anyone should do anything described in this game in real life (except maybe for sitting at a desk all the time, but even that's not good for your back).
What is Stationmaster?
Stationmaster is a base-building game with a 4X space strategy component and a heavy focus on sexual slavery. You are the owner of a space station, and build it from a small-time floating brothel to the center of a galactic empire.​
Developer/Publisher: StationmasterDev
Censorship: None
OS: Windows, Mac, Linux
Language: English
Genre: 3d game, Sexual Slavery, Base Building, Strategy, Harem, Prostitution
Installation:
1- Extract to desired location.
2- Click on "Stationmaster.exe" to start playing.
3 – Put your Extreme Content Mod in the directory where the Stationmaster .exe is
v0.26
More Furniture
29 new furniture items, including 28 decorations and the Blackjack Table.
Misc Changes and Bugfixes
"BDSM" category changed to "Evil" to better match new decorations like giant skulls and flayed people.
Fixed a bug that caused some of the arena structures to crash when males entered them.
Fixed a bug that caused events to stop triggering after the game was loaded.
Added a button to access the rules assistant from the slave list.
Preliminary Design
Several new clothing options for new bondage gear. This will include different gags, cuffs, and collars (for both male and female characters).
Gagged slaves will sound appropriately gagged in cutscenes.
New events for slaves with specific clothing.
Any extra time (and there should be quite a bit) will be used to work on the polish and bugfix backlog.