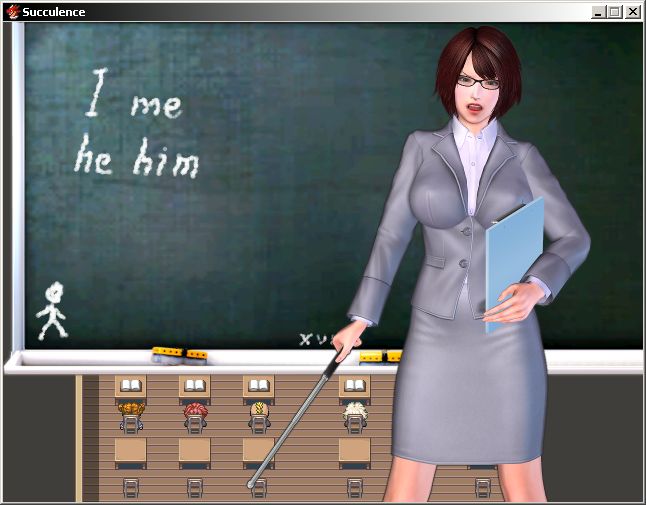 You play as a strict female teacher, who finds a portal to a different world, and discovers a shocking fact about her origin. Will she keep living her life peacefully, or will she drown in her carnal desires? That will be for a player to decide.​
Developer/Publisher: [R]Nest Games – Patreon
Censorship: No
OS: Windows
Language: English
Genre: 3DCG, 2D Game, School Setting, Female Protagonist, Corruption, Sci-Fi, Adventure, Big ass, Big tits, Blackmail, Combat, Exhibitionism, Fantasy, Oral sex, Rape, Rpg, Teasing, Vaginal sex
Sequel: Succulence 2: Live Action
RTP is the game with the runtime package included to run it. Non-RTP is the game without it and requires the VX Ace RTP to be installed to run the game.
You might need RPGM RTP to start the game!
v2.4
Difference between ver.2.3 and 2.4 are just minor bugfixes(and blocked off entrance to the library)
v2.2
– More freedom of movement
– Save points
– New Classroom event
– Expanded dialogue in some events
– Various interactions when talking to(some) NPC's
– New Pool event
– New ending
– Extra CG's added to old events
– New outdoor event
– Events and ending from the previous version of the Special re-added(some of them expanded)
– 2 new events
– Code Lock working properly