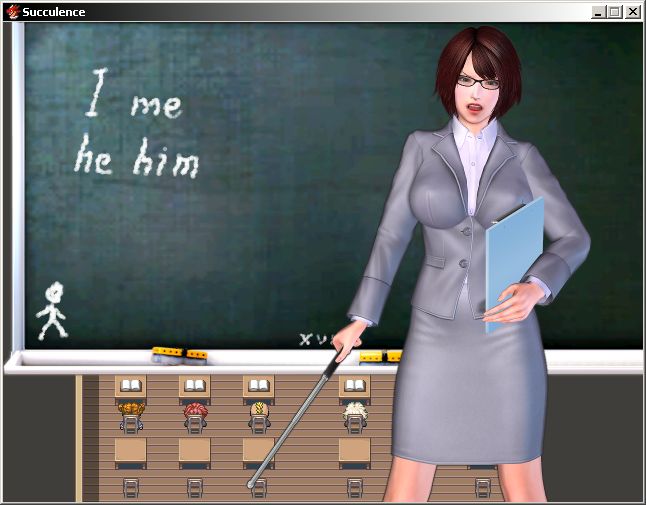 You play as a strict female teacher, who finds a portal to a different world, and discovers a shocking fact about her origin. Will she keep living her life peacefully, or will she drown in her carnal desires? That will be for a player to decide.​
Developer/Publisher: [R]Nest
Censorship: No
OS: Windows
Language: English
Genre: 3DCG, 2D Game, School Setting, Female Protagonist, Corruption, Sci-Fi, Adventure, Big ass, Big tits, Blackmail, Combat, Exhibitionism, Fantasy, Oral sex, Rape, Rpg, Teasing, Vaginal sex
RTP is the game with the runtime package included to run it. Non-RTP is the game without it and requires the VX Ace RTP to be installed to run the game.
You might need RPGM RTP to start the game!
v1.2.2
Truckload of bugfixes in the school, recollection room, Richards house, beach, Serena's house, Eve hub, combat tutorial and more that I probably forgot about. If you played through all the new stuff already, you don't need to re-download the game, fixes will carry on to the next release.