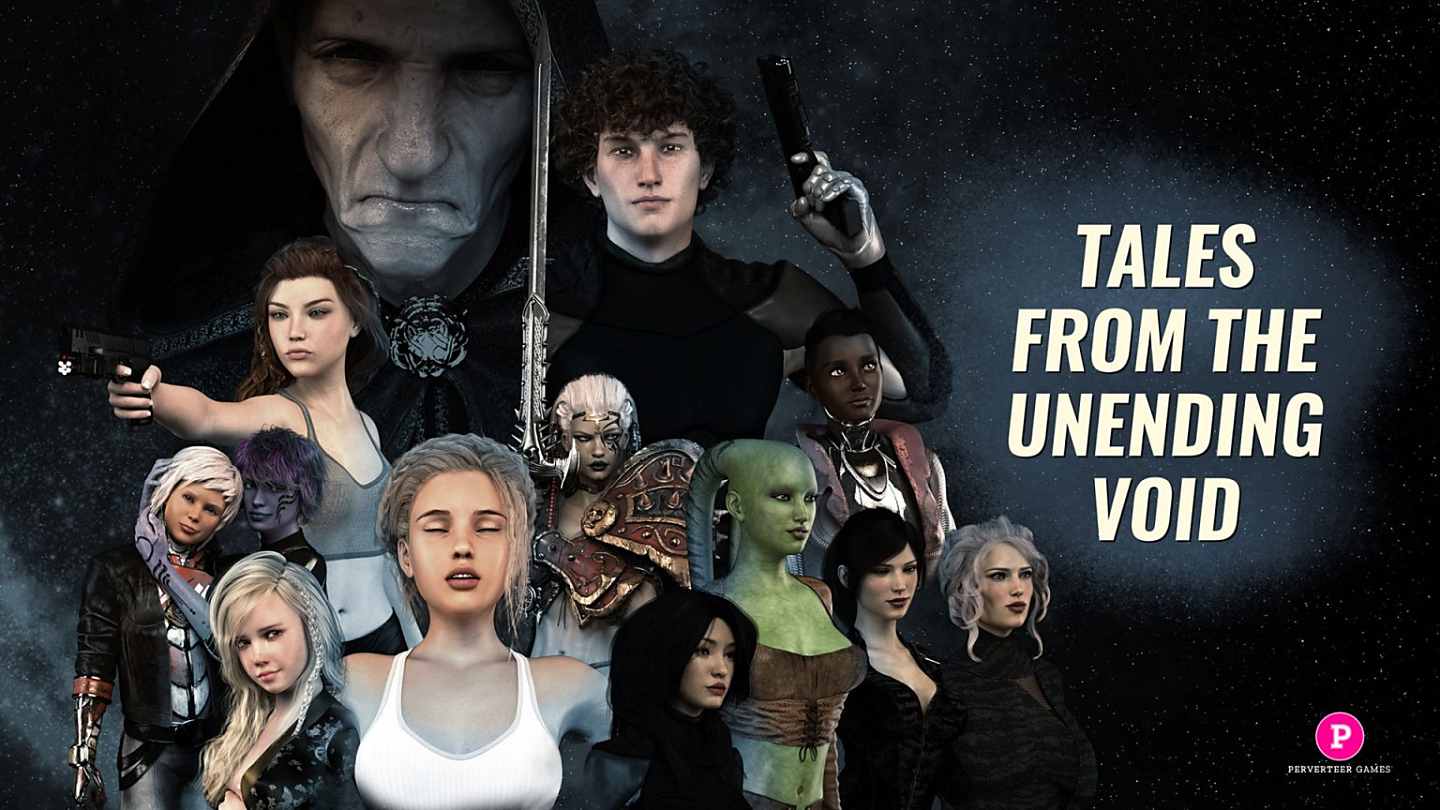 Camran is a young minor noble from the Sovereignty, a part of space dominated by humans. Erstwhile cadet of the Terran Naval Academy, Cam has been forced by circumstances to travel the galaxy, together with a band of friends, taking on menial jobs and occasionally smuggling some illicit cargo. As he involuntarily becomes part of sinister plans machinated by powerful intrigants, Camran's life is changed forever…
—
Developer: Perverteer – Patreon | Website | Subscribestar | Itch.io
Censored: No
OS: Windows, Mac, Android
Language: English
Genre: 3DCG, Adventure, Corruption, Creampie, Group sex, Handjob, Harem, Interracial, Male protagonist, Milf, Mobile game, Oral sex, Sci-fi, Teasing, Vaginal sex, Voyeurism
Installation:
1. Extract and run.
2. Incest patch
NOTE FOR ANDROID USERS: Backup your saves before installing the new version, just to be sure! Android might not allow to update the install, in which case you'll have to do an uninstall and install the new build.
v0.9
– Add Episode 9
– Update Portuguese translation
– Update Russian translation
– Update Polish translation
– Fix spelling, wording and grammar
– Make relationships screen less spoilerific
– Make Kit's name color more distinct
– Disable save game naming on tablets
– ep001: Fix portait error
– ep005: Fix gallery replay for two scenes
– ep007: Fix choices display during Cetruvar search on Android devices (again)
– ep003: Fix threesome continuity
– ep003: Fix incorrect speaker
– ep002: Fix several renders during R'o orgy
Content Changed
This patch works on all Tales From The Unending Void releases starting from v0.1. The patch restores all incest content that is currently censored in the standard edition of the game.
Patch Instructions
Find the game on your computer, then copy the incest_patch.rpyc file into the following 'game' directory (PC: TalesFromTheUnendingVoid/game or MAC: TalesFromTheUnendingVoid.app/contents/resources/autorun/game). This will restore the game's original incest content.