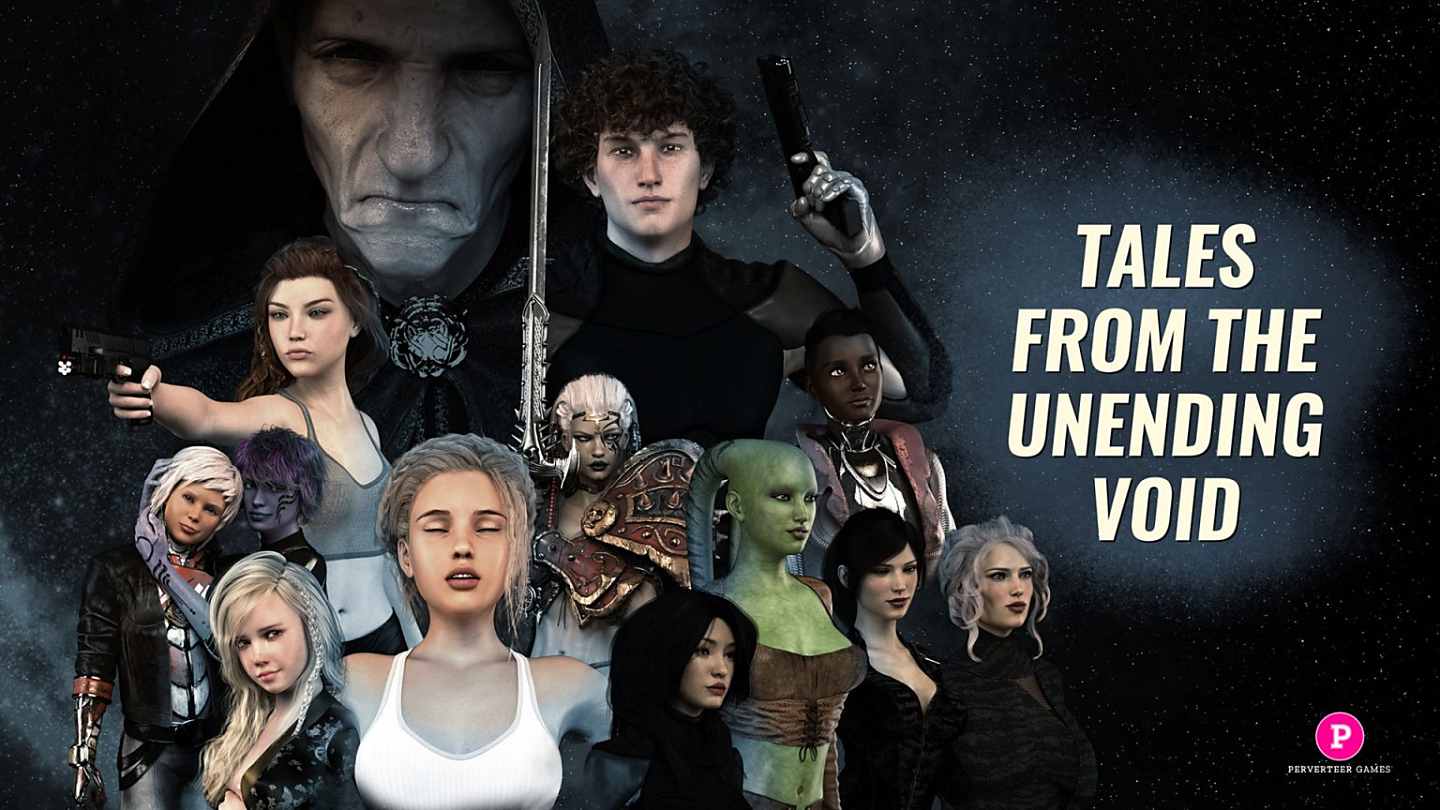 Camran is a young minor noble from the Sovereignty, a part of space dominated by humans. Erstwhile cadet of the Terran Naval Academy, Cam has been forced by circumstances to travel the galaxy, together with a band of friends, taking on menial jobs and occasionally smuggling some illicit cargo. As he involuntarily becomes part of sinister plans machinated by powerful intrigants, Camran's life is changed forever…
—
Developer: Perverteer – Patreon | Website | Subscribestar | Itch.io | Discord
Censored: No
OS: Windows, Mac, Linux, Android
Language: English, Russian, Polish, Italian, Portuguese
Genre: 3DCG, Adventure, Corruption, Creampie, Group sex, Handjob, Harem, Interracial, Male protagonist, Milf, Mobile game, Oral sex, Sci-fi, Teasing, Vaginal sex, Voyeurism
Installation:
On Windows/Linux and Mac, just unzip the package and double click the .exe/.sh file or unzipped application bundle. On Android the apk has to be sideloaded. If the application doesn't install on Android, please verify that you allow installs from unofficial sources.
Taboo Patch:
Find the game on your computer, then copy the incest_patch.rpyc file into the following 'game' directory (PC: TalesFromTheUnendingVoid/game or MAC: TalesFromTheUnendingVoid.app/contents/resources/autorun/game). This will restore the game's original content.
NOTE: Complete Season One before playing Season Two. A special save game will be automatically created near the end of Episode 12 of Season One, allowing you to continue the game in Season Two and carrying over all of the choices you've made so far.
NOTE FOR ANDROID USERS: Backup your saves before installing the new version, just to be sure! Android might not allow to update the install, in which case you'll have to do an uninstall and install the new build.
v0.16
– Add Episode 16
– Made season save transfer less strict (game now also starts when only saved games made in Season 2 are present)
– Fix bonus scenes showing up in standard edition (thanks to Terry Gamble)
– ep015: Fix relationshp dialogue with Eva (thanks to BiggieCheese77)
– ep015: Fix continuity error regarding the Hawwa cluster
– ep015: Add extra dialogue with Eva for players who didn't alter sim
NOTE: Please play until the very end of the first season if you want to continue with Episode 13. The new build doesn't contain the previous episodes, but you can load a saved game and continue with all of your choices intact.
NOTE: Players who didn't alter the sim and want a relationship with Eva should replay Episode 15 (you can speed through it by holding CTRL). There was dialogue missing in the previous build and that has been restored in v0.16.