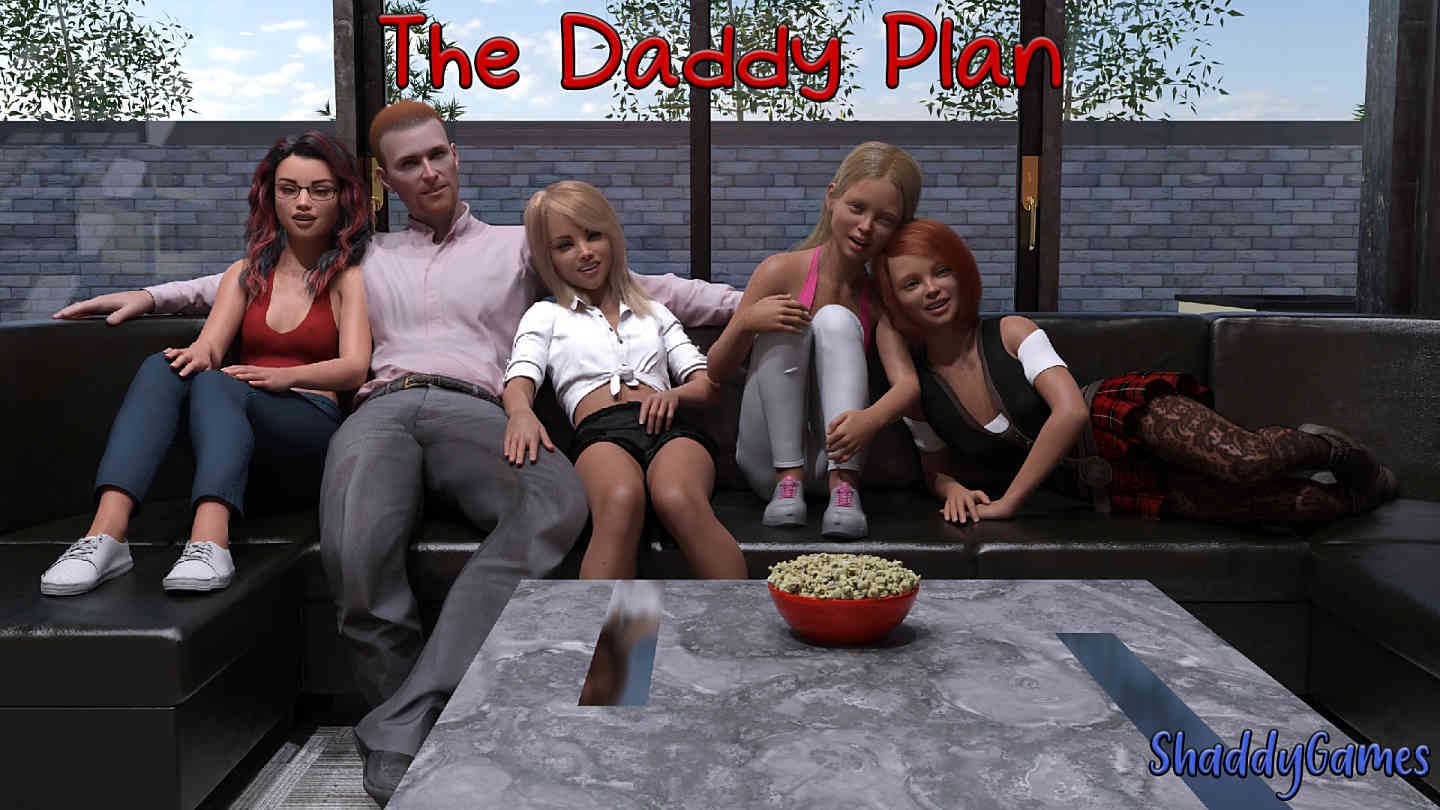 A single father, four daughters. Someone returned from his past. What mischief will ensue?
—
Developer: ShaddyGames – SubscribeStar | BuyMeACoffee | Discord
Censored: No
OS: Windows, Linux, Mac, Android
Language: English
Genre: 3dcg, animated, handjob, incest, loli, male protagonist, masturbation, oral sex, romance, sleep sex, twins, virgin, voiced, voyeurism
Installation:
Extract and run.
Other Information:
Although the MC does work at the same school his daughters attend, the focus of the story will be home/family life, so expect a lot of time skips during school hours.
Currently there aren't any choices, but there will be as the game progresses.
At it's core this game will be a Romance. There won't be any slave or good/bad MC options. That being said, I may throw in some light blackmail type stuff with a side character later on. Still to be decided and no promises. But I do have a certain character in mind if I do.
Planned tags
Anal (Avoidable), Harem, Milf, Pregnancy, Teen, Vaginal sex.
Probably tit and/or footjob(avoidable). Not really into those two myself, so if I add them they will be player's choice.
v0.03
– I've added a new font choice in Options/Dialogue.
– During some animations you will be able to select different camera angles. Keep an eye out for camera buttons appearing in the top-right corner of the screen In order to change the angle. These can be changed at anytime during the scene, and will not affect dialogue progression. (Currently only for one scene)
Contains approx. 500 images and 12 animations