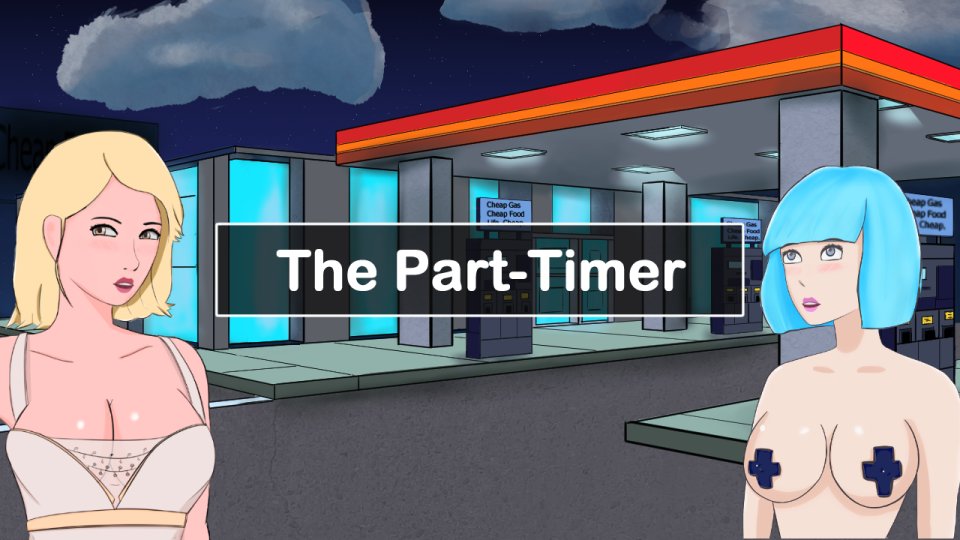 The Part-Timer is an adult visual novel game, with gameplay that is focused on being a dating sim, providing a fun central story, and The Part-Timer takes inspiration from games like Princess Maker, having a simulation of growing your relationship with your new Part-Time employee, Emily, by increasing different traits.​
–
v0.9.0.5
Added variation to how hard Emily hits with her attack. Enemy has been adjusted too.
Added random names to the Bum in the warehouse.
Added critical hits to the attacks from Emily and the Bum.
Added experience gain when Emily defeats enemies. Her stats will improve when her level increases and when she performs jobs around the store.
Added a level stat, attack stat, and defense stat to Emily's performance page.
Added a level up notification to battle game.
Adjusted calendar to remove small gaps between blocks.
Adjusted warehouse Bum's appearance.
Fixed night not appearing correctly inside the warehouse window.
Fixed Shop menu's return, no longer makes the HUD blink off and on.
Fixed Training calendar not showing the correct day of the week.