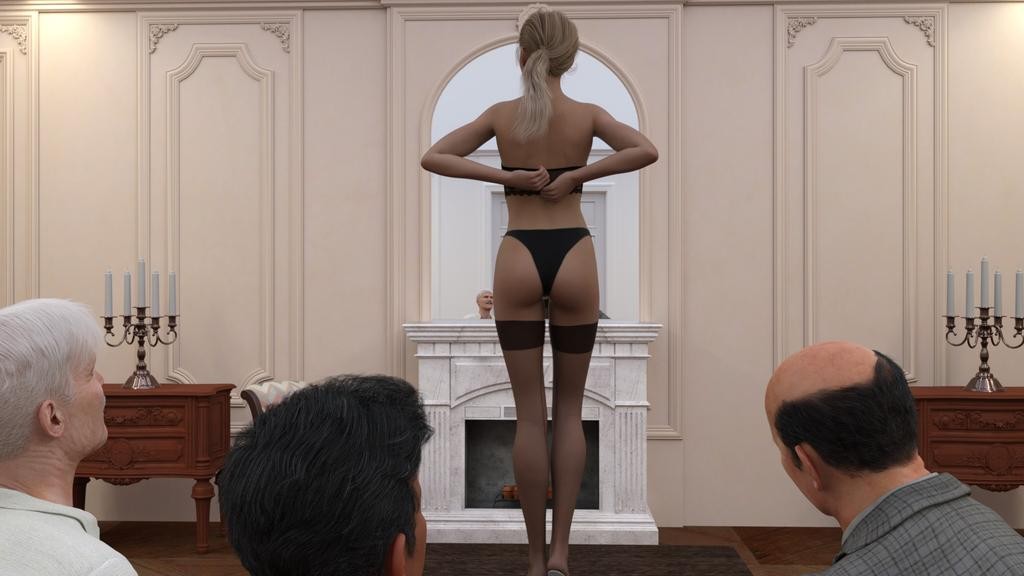 Amy and her boyfriend dream of getting married and escaping their sleepy little town to live in the big city. Unfortunately, Amy's father doesn't agree and tricks Amy into a bet: earn $10,000 by Christmas or give up that dream and marry someone else. It's only 12 days until Christmas; can you steer the couple to earn enough money, or will they separate under the pressure? Amy begins the game as a faithful fiancé but something happens on Day 3 that turns her world upside down. Earn love points when Amy pleases her boyfriend, and spend them to let her go wild. But don't spend them all or it's game over. Can you juggle love and money to win the game?
—
Developer: Slow Burn Games – Patreon
Censored: No
OS: Windows, Mac, Android
Language: English
Genre: Animated, Anal Sex, Corruption, Exhibitionism, Female Protagonist, Handjob, Blow job, Cuckold, Group Sex, Groping, Gay, Milf, NTR, Prostitution, Spanking, Teen, Vaginal Sex, Voyeurism
v8.0
– adds the 8th day of Christmas content.
– adds 220 new renders
– adds 27 new animations
– adds 2 new music
– adds a few text corrections