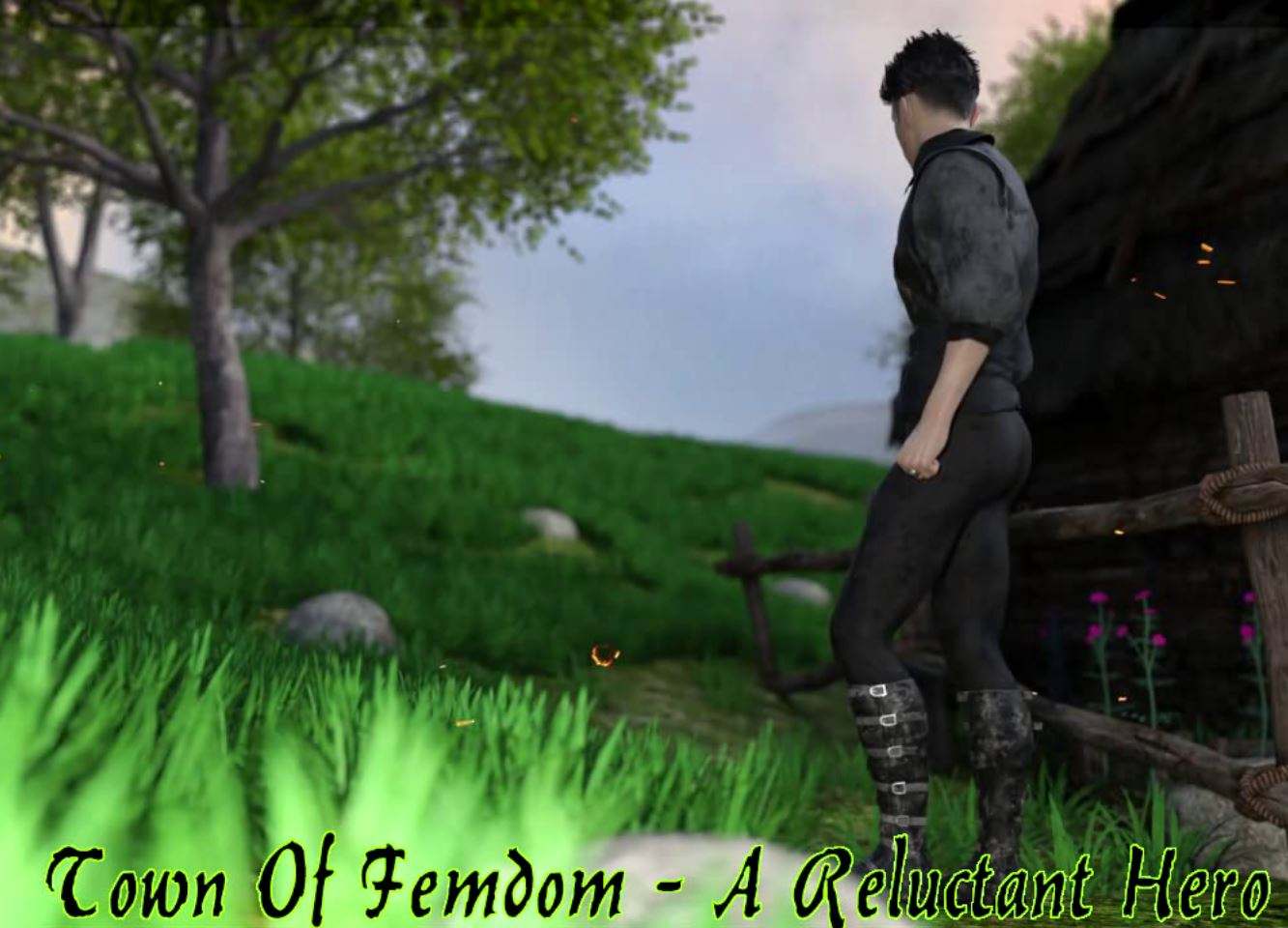 The game takes place in a medieval fantasy world. You are a farmer who lost his parents at a very young age. You are on your own and have to maintain the farm in order to survive. All means are good even if it means having to succumb to a few women and their dominant inclinations.
It is a sandbox game and you can do whatever you wants. A story will also be part of this game with multiple choices. You can decide to work  at your farm, maintain it, feed your animals, cut some wood logs in order to not die from cold, plant seeds, harvest vegetables and selling them at the market.
But you can also do some work for different Girls. Some will reward you with money if you get ballbusted by women who want to take it out on you or you could suck Futa's cock if you feel so. You are free to choose what you want.
—
v0.20
What's new in this version:
230 rendered pictures
16 "Small Animations"
The story continue at and after : DAY40
There is only one scene added to the game but this one is really long and you will have different choices, scenes. It's a scene with more than 200 rendered pictures. I didn't estimated the time to get to the end but I wish you will find enough content to enjoy.
Divers:
– A new intro has been added at the menu of the game.
– A skip button has been added during the mini game phase with Mewen.
– The text is slowly starting to adapt to your choices. For example, During the beggar job and Asha, if you accept to kiss her boots, she will keep it in mind when she will see you again there.
– Bryanna Tax got reduced if you are rebelling against her.
Day 20: From 150 to 125 Esthenia Coins
Day 30: From 175 to 150 Esthenia Coins
– There is now a hard pause (It mean that you cannot skip this part) when you level up (Futa and Ballbusting Job). I did that so you won't miss that you leveled up for these jobs.
Fixes:
– Fixed some typos and bugs