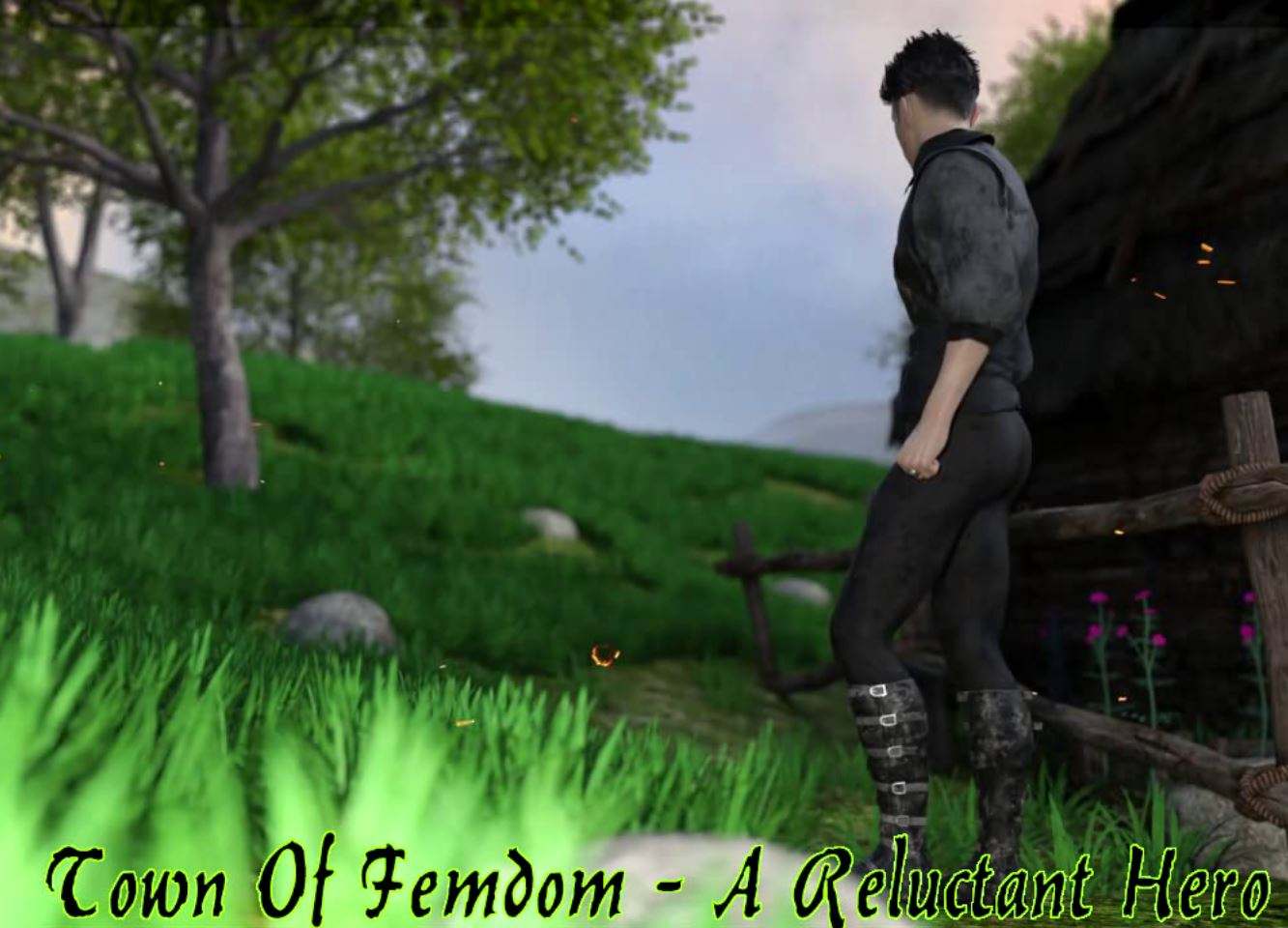 The game takes place in a medieval fantasy world. You are a farmer who lost his parents at a very young age. You are on your own and have to maintain the farm in order to survive. All means are good even if it means having to succumb to a few women and their dominant inclinations.
It is a sandbox game and you can do whatever you wants. A story will also be part of this game with multiple choices. You can decide to work  at your farm, maintain it, feed your animals, cut some wood logs in order to not die from cold, plant seeds, harvest vegetables and selling them at the market.
But you can also do some work for different Girls. Some will reward you with money if you get ballbusted by women who want to take it out on you or you could suck Futa's cock if you feel so. You are free to choose what you want.
—
v0.36
What's new:
~229 New rendered pictures
FootJob scene with Asha (About 400 line of codes/texts)
– 1 New scene after reaching a new level in Foot Job
Aryxia content (New scenes and About 600 line of codes/texts)
– You have now about 3 scenes. You will be asked to choose between submit or not if you didn't start a new game. Over wise, your previous choice with be taken in consideration and you will directly appropriate scenes.
– 1 Normal scene where you could jerk off on her
– 2 Submissive scenes
Mewen content (New scenes and About 650 + line of codes/texts)
– 2 Scenes where you can have sex with her and another one you can get fucked by her if you have Futa prerequisites (You should at least did one Futa job before) and you must also have fucked her at least once.
System improvement:
– A spellbook is now available in the Skills Menu. You can choose up to 3 skills when you fight. For now, only the first one is working (Soul Drain)
– Soul Drain is used to collect corruption for monsters when you fight. You need MP to cast it.
Divers:
– You can now wear a collar given by Asha. It's only providing some specific words when you will meet her at her shop.
– You can now decide to run away when you meet Amber for the first time at the market. You can still decide to work for her later on.
– You can now use Infuse in the inventory on Father Ring. This is only possible when you have collected minimum 20 corruptions.
– Before, you couldn't get Futa Mewen scenes if you didn't choose Amber futa scene at first when you went to the market for the first time. Now you only need to do one time a Futa Job to be able to enable Mewen Futa Scenes.