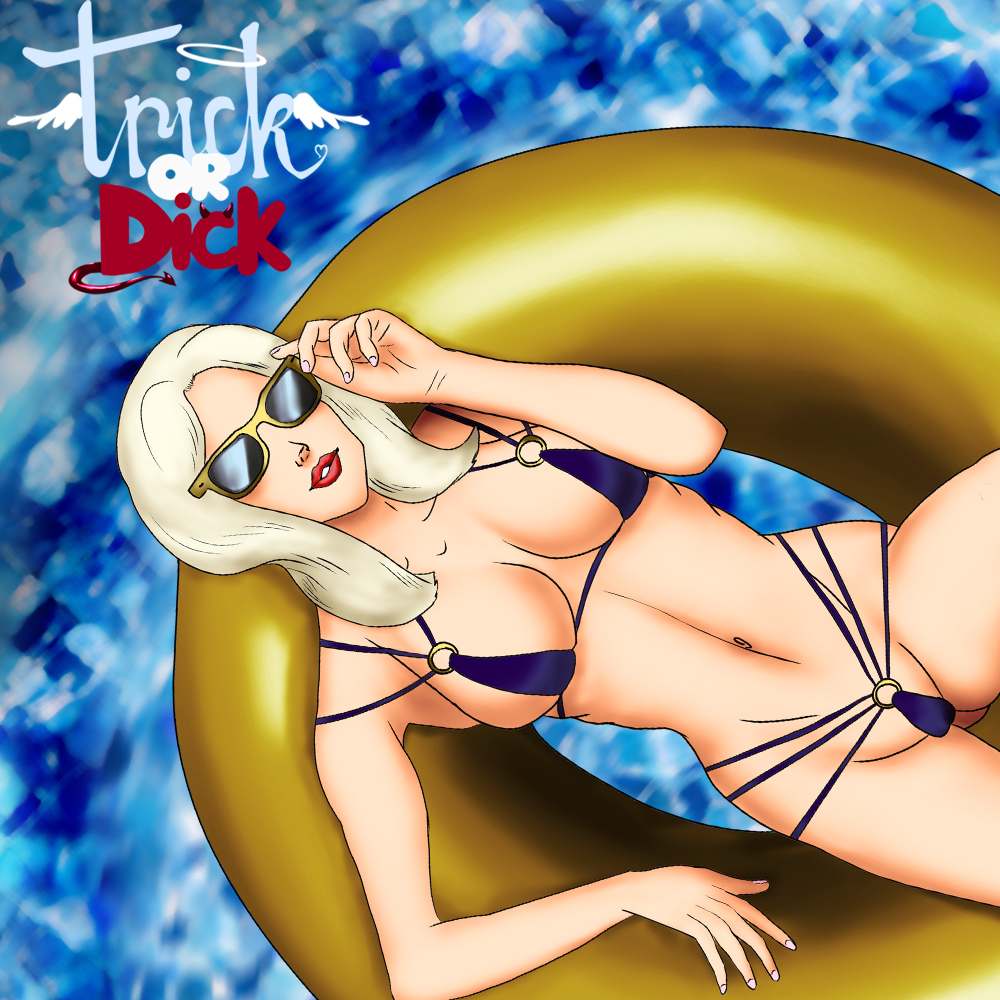 TrickOrDick is an adult visual novel game. The story is set a week before Halloween as you play a young photographer who inherited his grandfather's house and moved to another town. In this new town he has a chance to begin anew as nobody knows him yet. He decides to throw a Halloween party in this new town, so he can get to know other people better and get known in the small town community. In the 7 days leading to the party, you will be able to meet people, interact with them and build their affection towards you. The game features multiple romances and endings.
—
Developer: Pearl Necklace Productions – Patreon | Instagram | Itch.io | GameJolt
Censored: No
OS: Windows, Mac, Android
Language: English
Genre: Adult, android, Dating Sim, Multiple Endings, NSFW, Romance, trickordick
Special Anniversary Edition:
The special anniversary edition does not include the mechanics of the full game. The story instead starts a day before the Halloween party, with all 4 girls already being affectionate towards you. It adds 4 new outfits and 4 new endings, one for each girl.