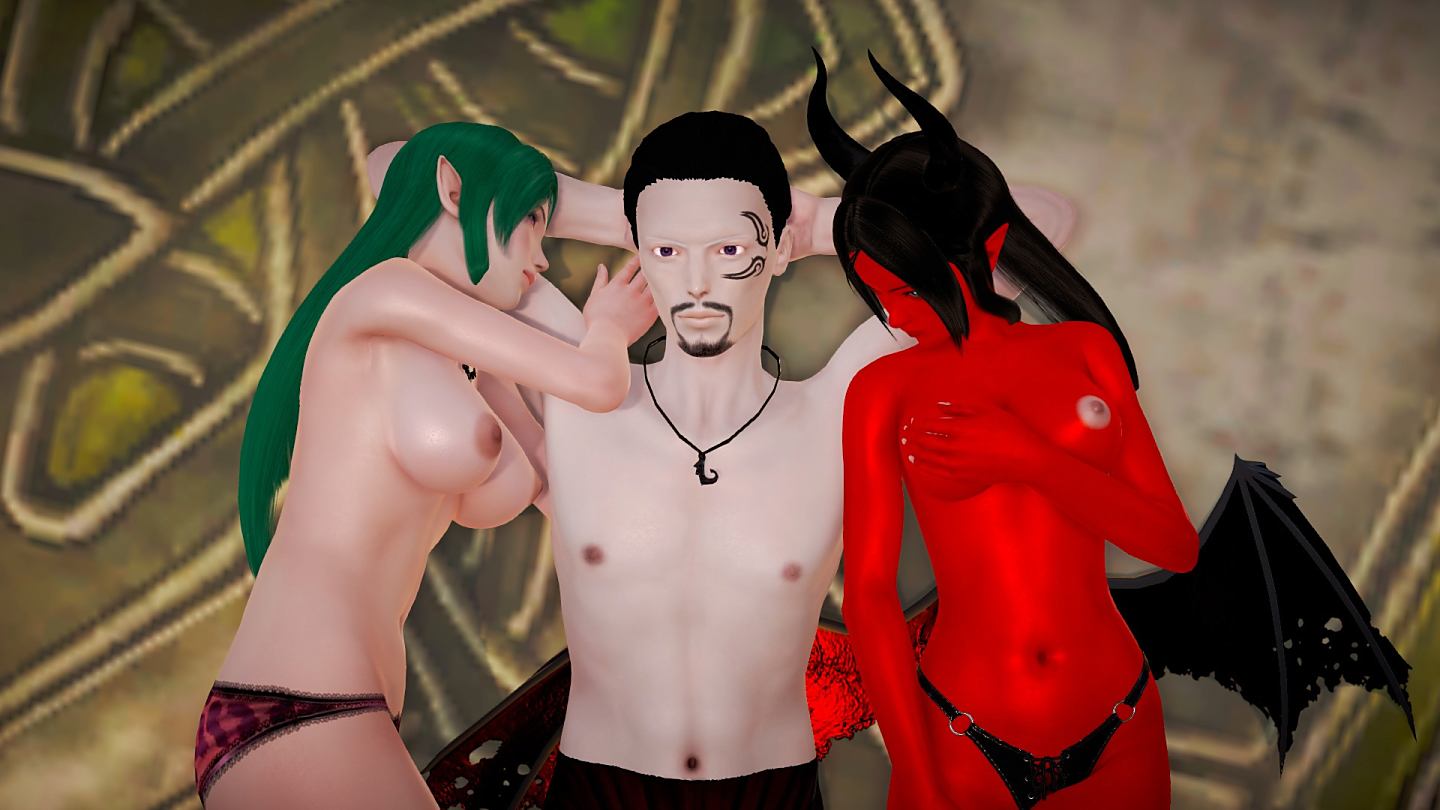 Twenty Worlds Agency it's like CIA or interpol but agents are recruited from people who have the talent to move between worlds. You play as an agent from department 13. During the story you will meet many girls from different fantasy races like elves, demons, vampires etc.
—
Developer: Arioh Daerthe – Patreon | Itch.io
Censored: No
OS: Windows, Mac, Android
Language: English
Genre: 3dcg, Animated, Big ass, Big tits, Vaginal sex, Oral sex, Handjob, Teasing, Cheating, Romance, Fantasy, Parody, Male protagonist, Groping, Interracial, Monster girl, Lesbian, Masturbation, Superpowers, Mobile game
Installation:
1. Extract and run.
Features:
A lot of animated sex scenes (Version 0.3 have 28 scenes, will be much more in future)
Threesome scnenes (FFM), I'll also try to make a foursome scenes in future updates.
Original story – you definitely won't find the same anywhere.
Story really depends on your choices! No stupid pseudo interactivity.
What you won't see in the game:
NTR
grinding (game is VN, not sandbox)
a lot of boring bla-bla-bla about anything beetween mc and girls (I don't say it's good or bad, but genre of this VN is rather adventures than romance)
Main girls:
Mei – human. The girl you grew up with at the orphanage. She likes to call you big bro.
Lily – vampire. Elite agent and she also was your mentor few years ago.
Lyrielle – elf. Agent from your department. Very cheerful.
Andromeda – android. Secret development of world Lambda. She will be your partner on some missions.
Aisha – demon. Agency warehouse keeper. She often grumbling and complain about agents and her grandfather Beleth.
Mika – kitsune(werefox). Daughter of Kitsune clan leader in world Delta.
Deya – were-tiger. Girl from North Cat clan in world Delta.
Elinea – drow(darkelf). Professor at the Academy of Science and Sorcery in world Epsilon. Usually quiet but often has a lust attacks.
Vivien – dragon(can transform into humanoid form). Watchman at the Academy of Science and Sorcery. She adores video games from your world and often ask agents to bring her a few.
Side girls:
Ember – human (half fire spirit). Mechanic in world Iota.
Zara – dwarf. Agent from department 5. She is a lesbian.
Freya – archmage from Academy in Epsilon. She only appears in story if you choose to visit Elineya in chapter 3.
Clementina – witch and antagonist but there is one short sex scene with her.
Amelie – secret character (I can't tell who she is, coz it'd be a spoiler)
Shadow – guardian of the universe. She likes to talk with player and complain about developer.
v1.0
Finished Aisha's ending, and added all scenes to the gallery.