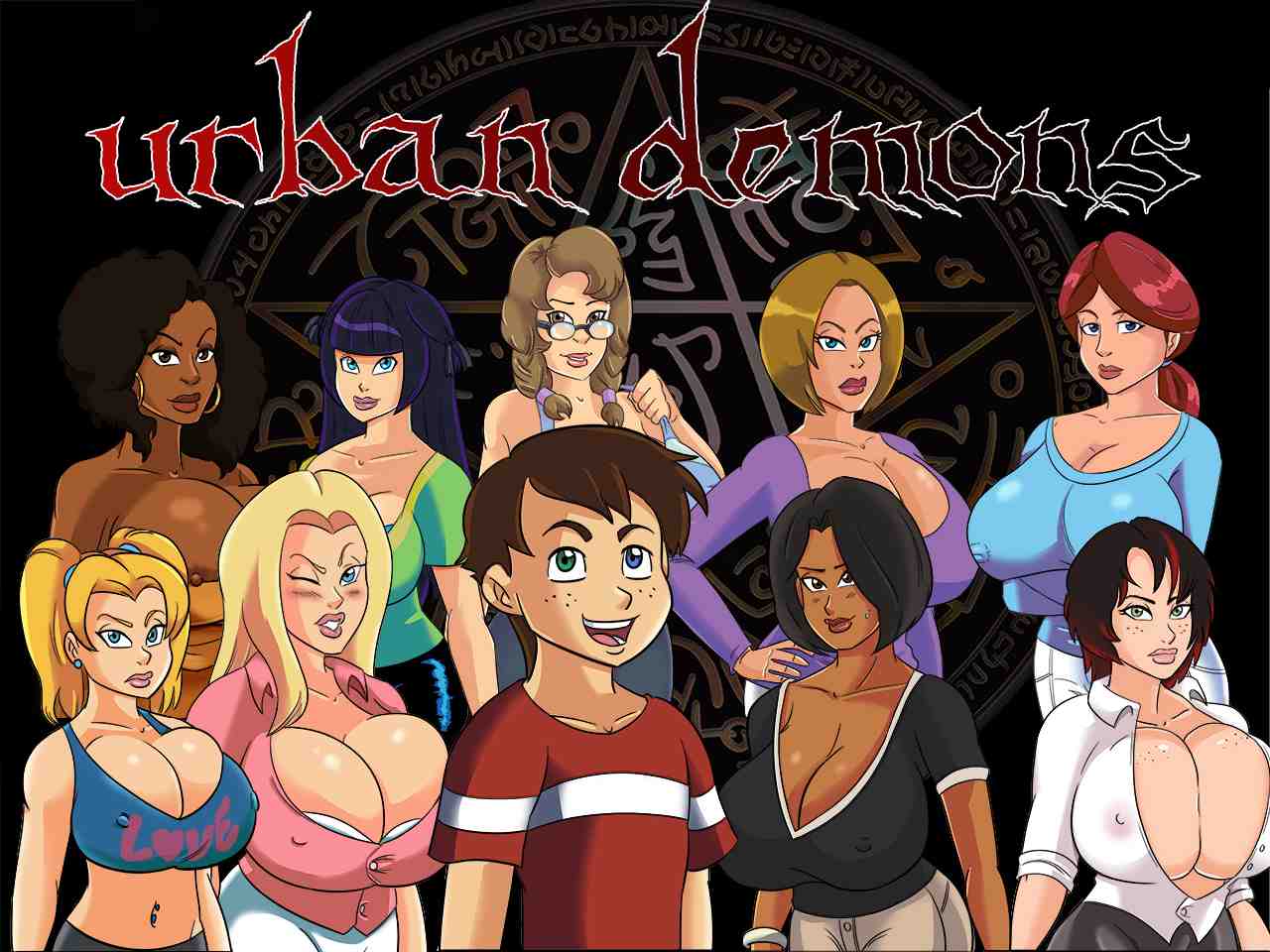 Urban Demons, a tale of two souls lost in the darkness. Take control of Peter, the perverted young male, as you journey around the city seeking to complete your goals. Encounter a variety of women, all of whom you can talk and interact with… or more!
However, discover your fate as you travel into the very depths of hell to uncover the truth of who you are. But more importantly who or what you will become.
Your main goal is to corrupt all the women you can find as you travel between the real world and the Otherworld. This goal becomes slightly easier when you are blessed by demonic forces. But are these powers there to merely help you? Or are there more sinister motives at hand?
Censorship: No
Developer: Nergal – Patreon | Blog | Art Trello | Code Trello
Language: English
OS: Windows
Genre: 2DCG, Shotacon, Incest, Corruption, Voyeurism, Oral Sex, Group Sex, Demons, Super Powers, Fantasy
Instructions:
1- Extract to desired location.
2- Click on "Game.exe" to start playing.
Codes:
idontplaygames = unlock all scenes in the hall of memories (the mirror in bedroom)
Justin Bailey = Gain dress up wardrobe
rosebud = +1000 Money
whoami = rename character
allyourbasesarebelongtous = Max Purity for all characters
somebodysetupusthebomb = Max Corruption for all characters
moveinfast = super fast movement
Controls:
Keys Help:
Q – Additional Options – Return to map (day) / Wake up (night)
W – Open up phone
S – Toggle sprint
Shift – Skip dialogue
v1.1 Beta
Urban Demons 1.1 – The End
Hey all,
Happy to say here is the "final" build for Urban Demons (1.1). This should sort out all the major issues people were having, as well as adding in the scene dialogues for Donna and the Daily dialogue for Kaylee.
Additionally an epilogue of sorts has been added that does a bit of a round up of each character with some (VERY) tasty new artwork and some additional scenes. This is played after defeating Goap and making the final choice in the game. You can also replay it in the hall of memories once you have completed the game (so you don't need to replay the entire game to see it.)
That said, I'm not sure how compatible old saves will be with this build (particularly those that were saved pre-end game but while leading up to the end). But hopefully they should be ok from my testing.
Other than the above no new features have been added, this has been mainly about fixing the bugs that were present and trying to polish off the game. Due to the length of time though I'd thought it would be nice to add in something a little extra. So big thanks to Glassfish for coming back to do a bit of work on it! I hope you all enjoy!
Until next time