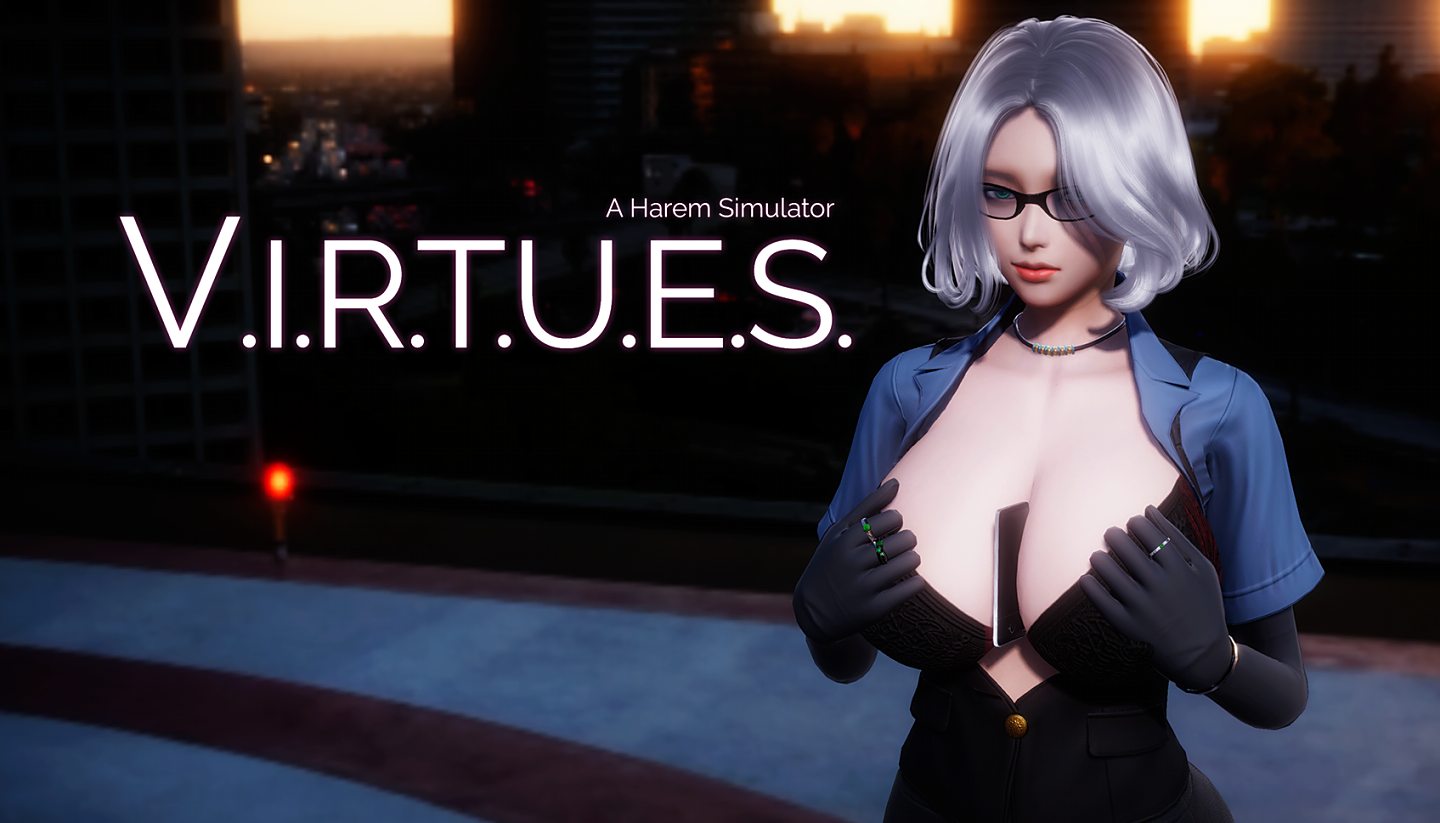 This is a harem simulator. You, as a young capable college rich kid, versus 7 gorgeous girls with different backgrounds and personalities. The story is not only about sex, but also about romance and love fantasies. Try immerse yourself in the plots, discover more of the girls, and enjoy the feeling of developing your harem.​
–
v16
v16 is the biggest update of VIRTUES, and it will be the last update in the beta period of VIRTUES. It has more than 700+ new pictures, 70+ animated scenes, and 30k new words. Its volume is equal to v14 and v15 combined.
There are only 5 new events in this update, but each of them is larger than any extra chapters or what-if chapters. These are the five major endings of the game. I have put everything I want to show you in them. For me, there are no regrets… … other than some annoying grammar mistakes, sorry about that~
Oh, no, there are still some regrets… that I couldn't make Irene and Elisa's happy solo endings in v16. Don't worry, I will give them their happy solo ending in v17. Yes, there will be a v17.
But v17 won't be coming very soon. I will write a post about the v17 plan in a few days.
The five endings in v16:
– Senning&Minna's harem ending (Senning's happy ending)
– Vera's happy solo ending
– Theodora's happy solo ending
– Theodora & Irene & Elisa harem ending
– The ultimate harem ending
v15
– The biggest thing: the happy harem ending for Vera&Theo&Uno
– New harem plots for Senning&Uno&Irene, Theo&Elisa, Vera&Theo&Uno
– New personal plots for Irene and Uno
– New plot for Lady Minna
There is the pre-event of a Minna&Senning harem ending coming next update.