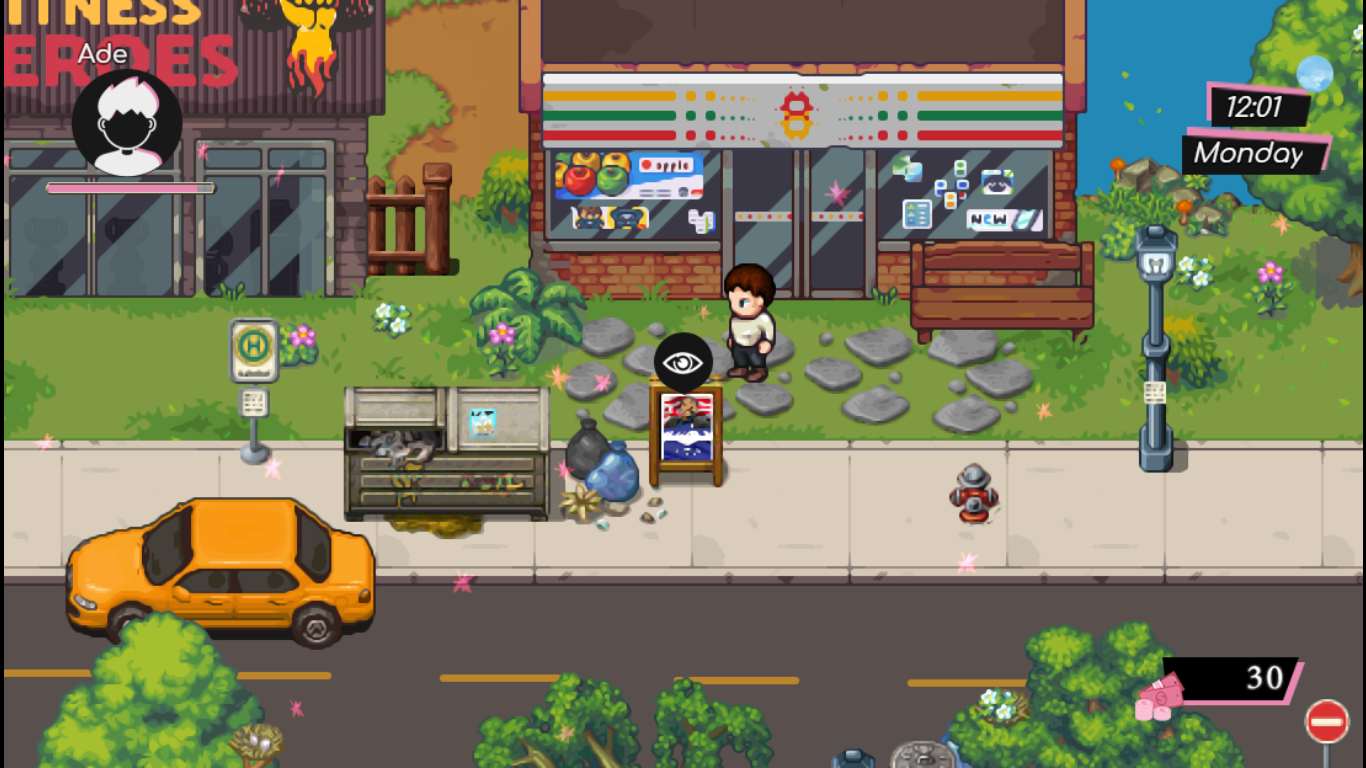 Tired of spending his days playing lewd games made in RPG Maker, a boy returns to the town where he spent his childhood to live… in a tent in his uncle's backyard.
The tranquility that reigned in Franklin Valley, however, seems to be gone: disappearances, emblematic posters, unreliable tycoons and a secret society are just some of the oddities of the once peaceful town.
Meet beautiful women, bikers, rednecks, feminists, hipsters, hippies, beggars, incels, rappers and even normal people in this adventure that tries to play with clichés and stereotypes to show that not everything is what it seems.​
-|
v0.0.4
You will now be able to choose WHAT Susan is for you. Friend of your uncle? You decide.
Relationship System: Now, the main characters have different everyday tasks to be accomplished at different times during the day, based on a RELATIONSHIP SYSTEM.
New important characters.
Uncle Bernard's house was completely renovated to meet this new demand.
Susan dyed her hair and is now a brunette.
Many new CG scenes!
Major bugs of the latest version have been fixed.
AUTOSAVE added!