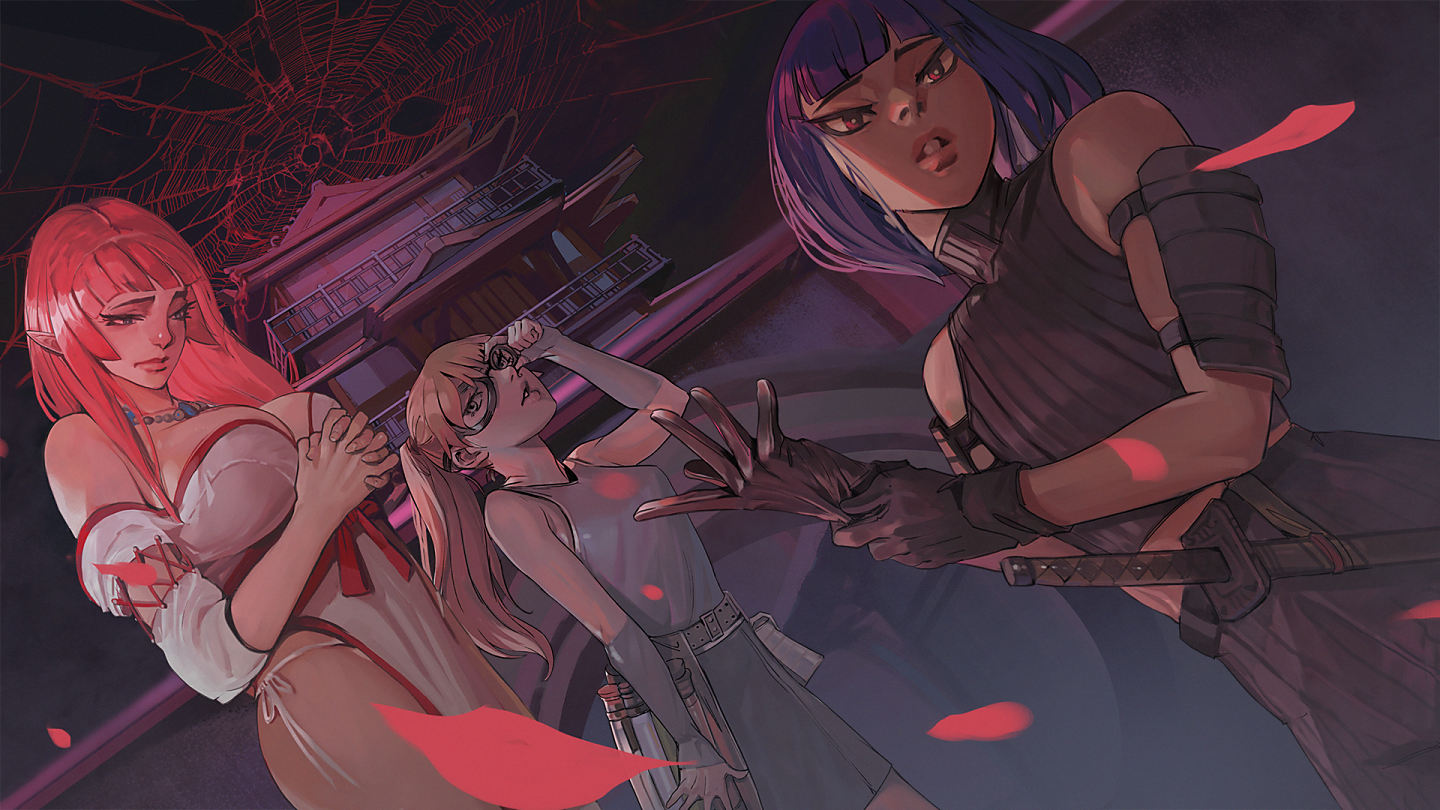 The Nine city states of Nubilia have offered to add us to their growing regime. With threat of war on the horizon, it's no wonder our tribe has been selected to join them. Your father, the chief of our tribe, sent you to investigate your mother's death from when you were a youth.
Father believes one of the Nine head families of Nubilia are responsible for her death, so you have two responsibilities. First, find yourself a royal leader who you can call wife, and find the person responsible for your mother's death. The lands of Nubilia are abundantly rich in gold, intrigue, and temptation. Indulge yourself, but don't forget your purpose.
Welcome to Wartribe Academy, Commander.
—
Developer: Mr. Rooster – Patreon | Twitter | Discrod | Itch
Censored: No
OS: Windows, Mac, Linux, Android
Language: English
Genre: 3DCG, Animated, Male protagonist, Fantasy, Animated, Story Driven, Slavery, Lesbian, Yuri, Elves, Virgins, Big Breasts, Flat is Justice, BDSM, Blindfold, Threesome, Sisters, Blowjobs, Boobjob, Sex Toys, Tomgirl, Harem, Vaginal Sex, Prostitution, Gender bender, Demon
Installation:
Extract and run.
v1.9.1
For 1.9.1 We have minor bug fixes like images being out of position or certain text not looking right. But also, there were some major bugs that were keeping progress from happening or making them appear out of order.
[x] Fixed many typos in 1.9.1
[x] Fixed a bug making it impossible to see some minor Juna scenes
[x] Fixed a bug that would make it impossible to normal travel to Priscilla's scenes
[x] Added a new feature in the Brothel to 'refresh' the rooms
(So you don't have to travel back to your room to continuously revisit brothel members.)
[x] Added logs for Juna AND her servants
[x] Added a book to the library
v1.9.0
[x] Marion Twins' story
– Room scenes
– Romance scene
– 20 Story events
[x] Mystery Character scene
[x] Servants
Story events involving Ezra, Tima, Josie and Fir
[x] Priscilla story
– 6 Story events