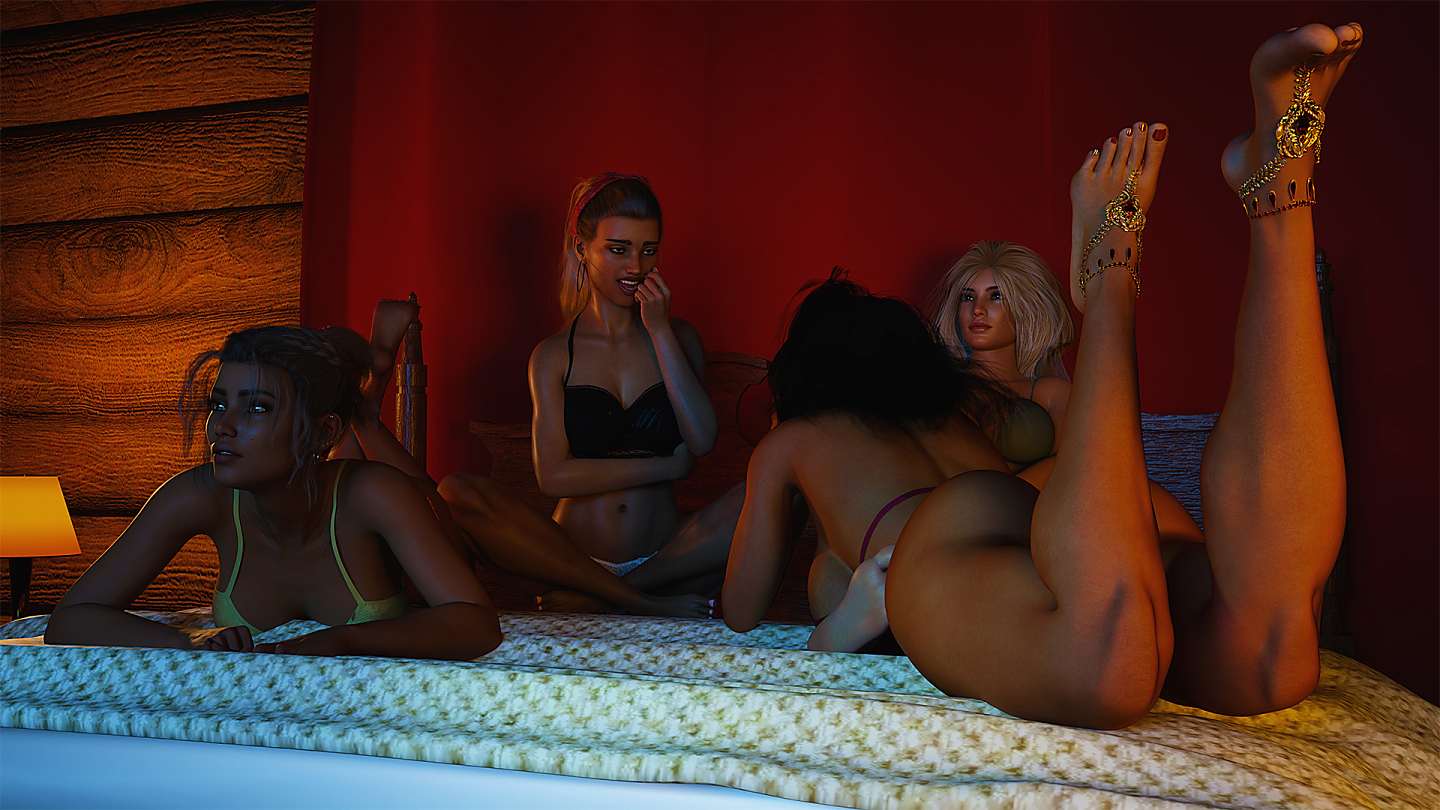 After his mother goes missing, a young man and his older brother travel to the small town called Free Will, where she was last seen.
Things get complicated very quickly when he is drawn into a chain of events that takes place in the town and meets the person he thought he would never see again.
As his stay in town continues, he's going to question his previous decisions and begin to see the true value in life.
—
Welcome to Free Will Trailer
Developer: MrStrangelove – Patreon | Discord | Twitter
Censored: No
OS: Windows
Language: English
Genre: Male Protagonist, Romance, Big Tits. 3DCG, Big Ass, Titjob, Anal sex, Blowjob, Foot fetish, Minigames, Animated, Exhibitionism, Groping, Handjob, Masturbation, Milf, Teasing, Humor, Lesbian, Point and click, Oral sex
Installation:
Extract and play
v0.2.4
280 renders 29 animations 2 journal pages 5 special renders 9 songs – Fixed a bug with the possibility to gain an infinite number of reputation points with Timo. – Fixed a bug with sms app. – Fixed typos from previous episodes.
v0.2.2
282 renders 25 animations 1 journal page 4 special renders 4 songs – Fixed bug with phone store app. – Fixed typos.
v0.2.0
831 renders 49 animations 2 journal pages 9 special renders 22 songs – Added Discord Rich Presence. – Added new main menu pictures – Changed the intro with Rosa. – Changed the summary screen. – Changed the dream sequence with Emma. – Fixed audio level of all music. – Changed phone and journal buttons display. – Changed the color of the phone text messages. – Fixed a bug where the money tab wouldn't disappear after purchasing a lot of items. – Changed some text lines from Episode 1. – Fixed typos and text mistakes.
v0.1.5
852 renders 36 animations 4 journal pages 11 special renders 19 songs – Added a choice if we want to help Timo or not. – Fixed the issue where Elyce called you Paul. – Fixed the bug where we could enter Niki and Brian dialogue scene at the party an unlimited amount of times. – Changed the looks of the arrows in open sections. – Changed avatars on the phone. – Changed the main menu song. – Added shop app. – Added save name function – Fixed massive amount of text mistakes and typos in Episode 1.