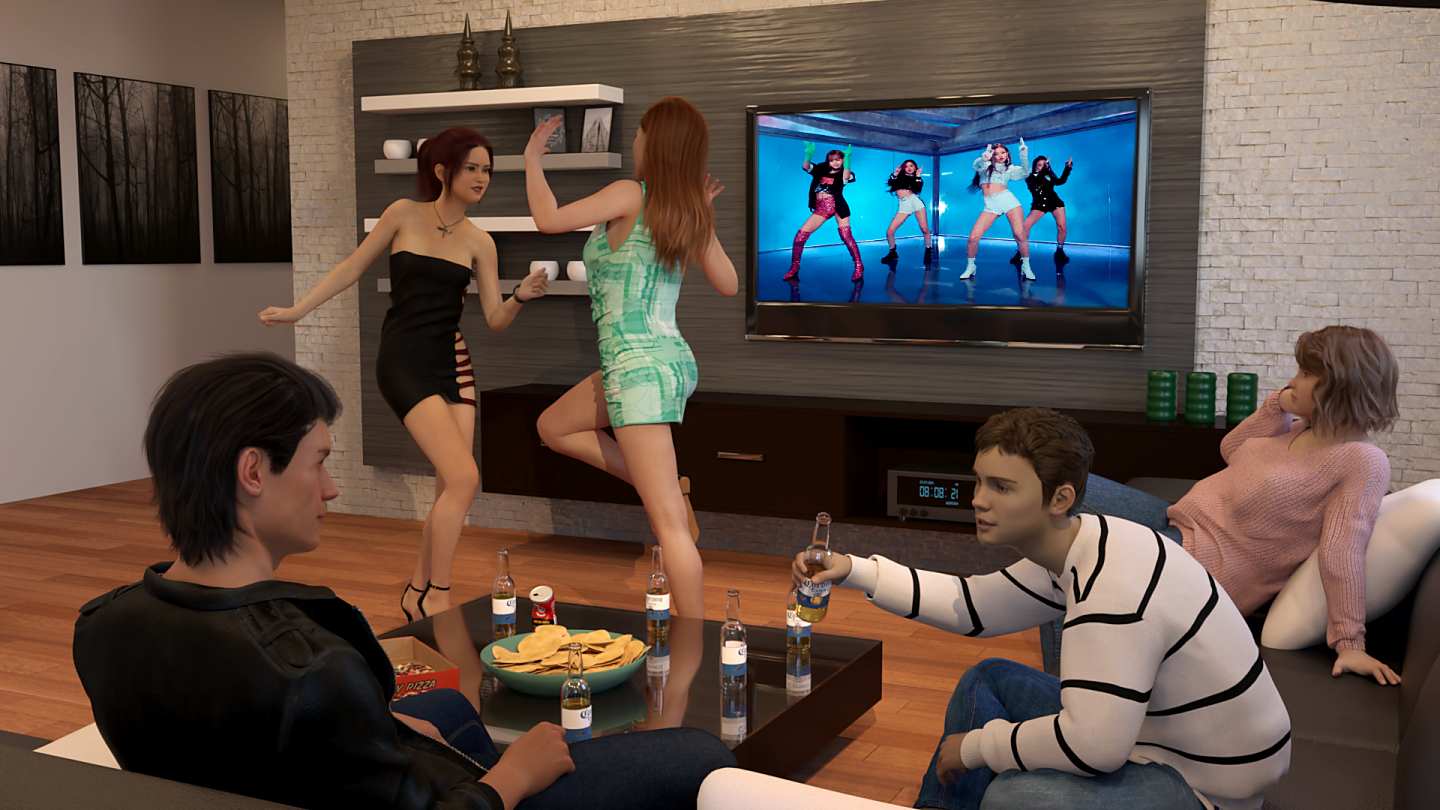 You start the game as Paul, an old man tired of his life, who after an incident (and by the will of a goddess) he's now in the body of a 19-year-old boy (your character). Your mission is to fulfill a series of objectives for this goddess and thus be able to continue your life in this new body.​
-|
Developer: Zargon – Patreon | SubscribeStar | Itch.io | Discord | Twitter
Censored: No
OS: Windows, Mac, Android
Language: English, Spanish
Genre: 3dcg, Male protagonist, Oral sex, Handjob, Incest, Romance, School setting, Teasing, Vaginal sex, Voyeurism, Sleep sex, Creampie, Virgin, Possession
Installation:
1. Extract and run.
Note for Android users : If the game crash at start try this:
If you have a newer version of android (9.0+) you must allow app to using a internal memory
Go to settings/ apps/ young again and tap allow
Incest Patch:
Drop the patch file in /game folder.
S02 – C01
Added notifications to the game to inform when a scene in the gallery is unlocked or when a character will remember something important
Fixed a bug with overlapping buttons in Anna's scene.
Fixed the ending of Anna's scene
Some variables were defined to avoid problems in the future
The Android version can now be installed as a new game, allowing to have season 1 also installed on the device.
S02 – C01 (Early Release)
402 images
6 Erotic scenes in the Gallery
11 Animations
Option to load a game from Season 1
New Load and Save screens with different colors to better identify them
Several UI upgrades
New "Text box opacity" bar in the settings menu
New backgroud music