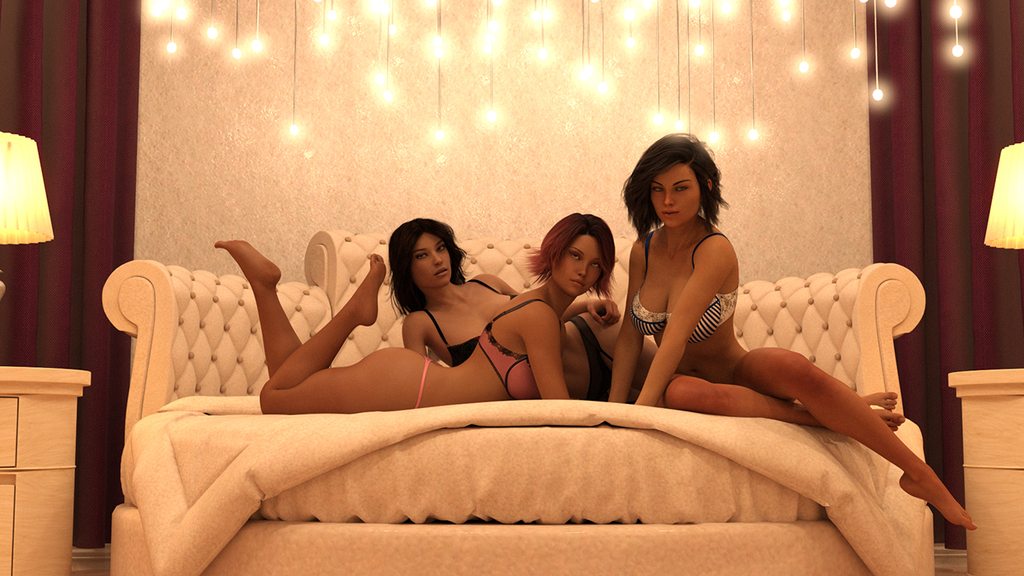 Agent 53x is a visual novel that starts with you as the male protagonist has been away to a private boarding school for 8 years. Your father came to your graduation and to take you home. On the trip home there was a car crash and your father died. You have been in a coma for a year. You wake to find you are now in a strange town and a strange home living with three beautiful women that you really don't know.
—
Developer: DelveArt3d – Patreon
Censored: No
OS: Windows, Mac, Android
Language: English
Genre: Mystery, Exhibitionism, Voyeurism, Masturbation, Hand Job, Oral Sex, Lesbian, Male Domination, Female Domination, Virgin, Sex Toys, Spanking, Vaginal Sex, Anal Sex, Corruption, Incest, Milf, Teen, Adventure
v0.1.9
This version has new content, Day 22.