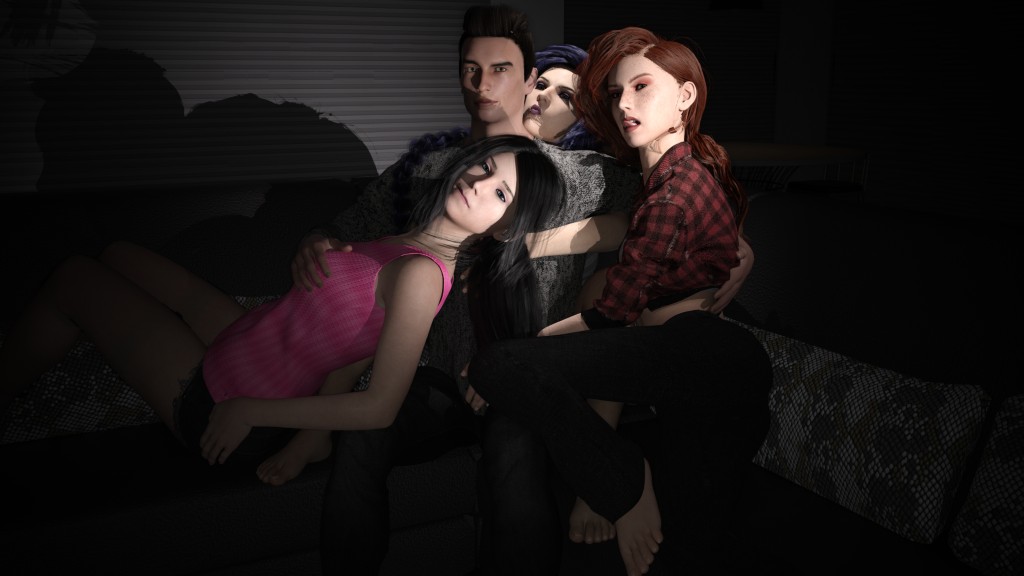 Bonds of Love is an adult visual novel. You live out your school life in a house with three women, but meet many more, whose relationship to you is for you to decide. You can stick with the default landlady, flattie stuff, or you could be a little bit closer.
Choices matter in this game, but you won't be locked into your path. Want to push a girl at the start but then be nice to her down the line? You can, and the game will often reflect that change. Now, this isn't a game that allows you to end up in 10 different iterations depending on your choices, but your choices will make a notable difference, with no right or wrong 'choices' such as those where you can bizarrely get a game over.
The Android version is basically there if people really want it, but I'm not really going to support it so I'm not sure of all the formatting and things like that.
FEATURES:
Decisions that actually matter, yet do not lock you down a specific path.

9 unique and fully custom-made girls to romance

Quest log and quest icons so you never get lost

Phone feature to allow for little interactions with the girls

Over 1000 images as of 0.9

24 animations as of 0.9 with many more to come
—
Developer: Zelathorn Games – Patreon
Censored: No
OS: Windows, Mac, Android
Language: English
Genre: 3DCG, Incest, Male Protagonist, Milf, Point & Click, Ren'py, Romance, Teen, Voyeurism
Installation:
1. Extract and run.
v0.9
Added two new sleep content
Added one new part to Secret Job
Added one new part to Stressed Out
Added one new part to Relaxing Massage
Added one new part to Sex Ed
Added two new parts to Lonely Woman
Added two new parts to Handyman
Added two new parts to Yoga Challenge
Added two new parts to Problem Child
Added two new 'Main' parts