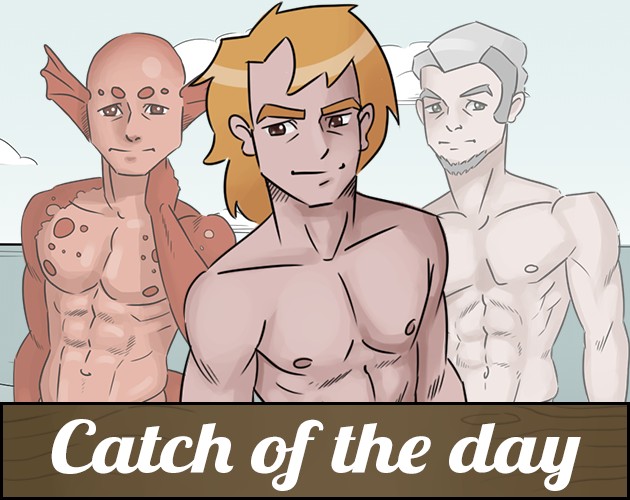 Catch of the day follows Eric, a young guy working on a commercial fishing boat with his boss Louis. The two of them are having a fairly normal day when something catches on their net.
The question is, how do you walk to a mythical creature? and what do you even talk about?
These are all questions that Eric has to ask himself as he struggles to appease an angry boss and a newly caught merman.
Developer/Publisher: Mystery Zone Games – Itch.io
Censorship: No
Language: English
OS: Windows, Mac, Linux, Android
Genre: gay, alien, merman, Adventure, Visual novel, kinetic story, queer, lgbt, guy-on-guy, muscle, android