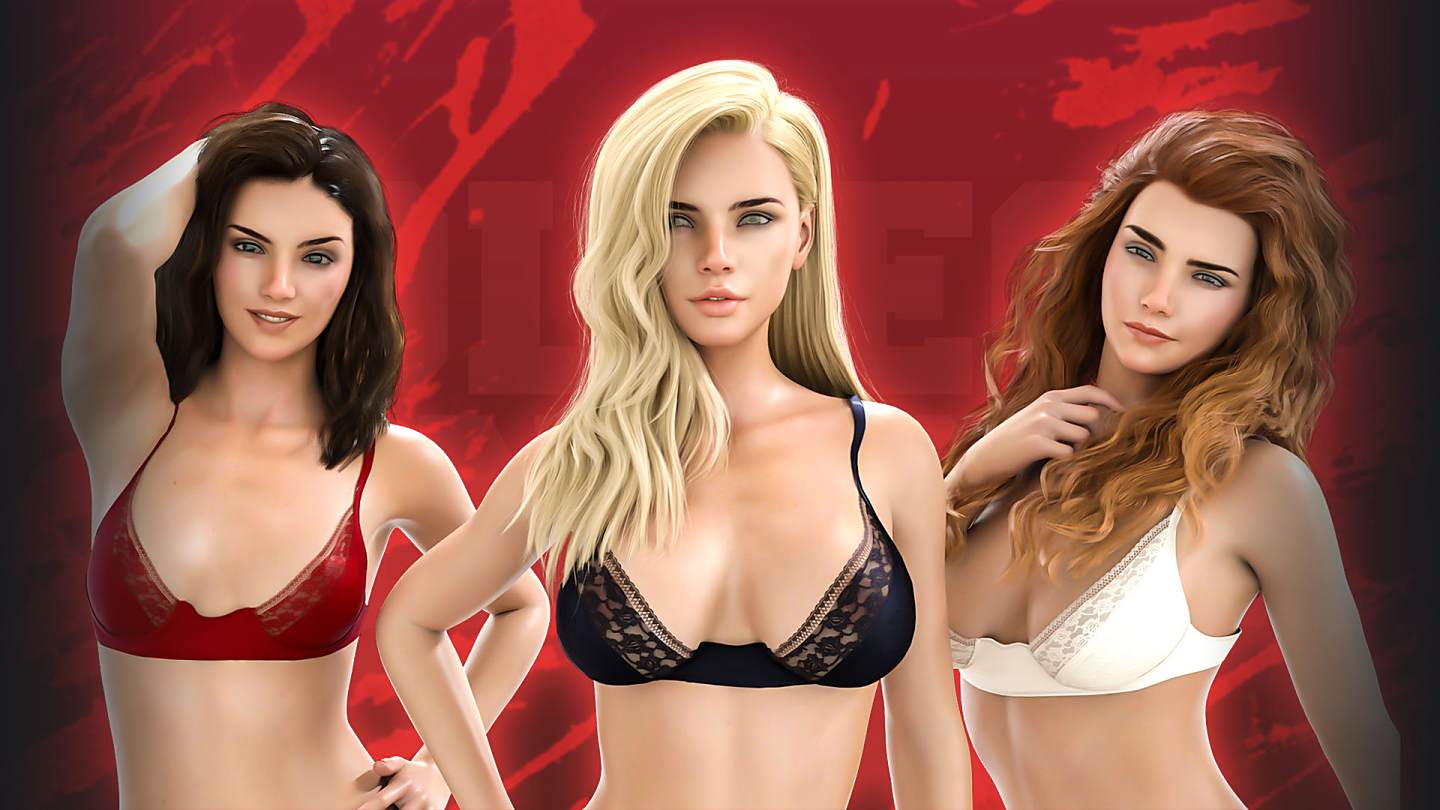 Just an innocent freshman at San Vallejo College, you are oblivious to the path that lays ahead of you. Growing up gets real when you learn about the unique cultures of the place you must call home. As loyalties form and tensions rise can you lead your fraternity to the crown and with it become the king on campus?
-|
Developer: Undergrad Steve – Patreon | Website | Discord | Steam
Censored: No
OS: Windows, Mac, Linux, Android
Language: English
Genre: 3DCG, Animated, Male Protagonist, Stripping, Teasing, Vaginal Sex, Blowjob, Voyeurism, Dating Sim, Humor, Romance, School Setting, Male domination, Footjob, Oral sex, Spanking, PoV, Point and click, Mobile game
Installation:
Extract and run.
v3.1.8
Miscellaneous
Includes Steam Api Replacer:
Activates the Gallery Unlock/Lock button.
Activates replay mode for Episodes 2 and 3.
Activates Episode selection in Path Builder.
Activates scenes in the gallery for Episodes 2 and 3.
Activates Episodes 2 and 3 after completing Episode 1.
Changelog
Fixed "label_history" not being the correct type
Fixed AttributeError from "character" check in fights
Fixed Amber Strip Dance in scene gallery
Fixed "Mood" typo causing crash
Fixed "Adam" not being defined on old ck1 saves
Fixed relationships being reset to Friend on certain saves
Improved Frat compatibility
Added "ClueV2" to compat
Fixed incorrect type for relationships
Fixed inventory not being converted on save load
Fixed TypeError "object() accept no args"
Fixed saves starting at ep2 incorrectly
Fixed NPC being referenced in ep2 replies
Fixed "Mood" typo
Fixed v11s38_amber_kiwii not being remapped
Fixed NPC missing "pending_text_messages"
Fixed "kiwii" not being an instance of Kiwii
Fixed planning board background
Fixed "label_history" not existing
Fixed messenger contact not being of type NPC
Fixed missing "text_messages"
Fixed AttributeError NPC has no sent_messages
Fixed AttributeError kiwii_posts doesn't exist
Added "Opponent" to compat
Added "TutorialPage" to compat
Added "ChecklistItem" to compat
Added v1s47_kiwiiReply1 to compat
Added v1s47_kiwiiReply2 to compat
Added v1s47_kiwiiReply3 to compat
Added v1s47_kiwiiReply4 to compat
Added v1s51_reply2 to compat
Added v1s52_reply1 to compat
Added v1s52_reply2 to compat
Added v2s1_reply1 to compat
Added v2s1_reply2 to compat
Added v2s2_reply1 to compat
Added v2s2_reply2 to compat
Added v2s13_reply1 to compat
Added v2s18a_kiwiireply1 to compat
Added v2s18a_kiwiireply2 to compat
Added v2s18b_kiwiireply1 to compat
Added v2s23_reply1 to compat
Added v2s23_reply2 to compat
Added v2s35_kiwiireply1 to compat
Added v2s35_kiwiireply2 to compat
Added v3s4_reply1 to compat
Added v3s4_reply2 to compat
Added v3s11_reply1 to compat
Added v3s11_reply2 to compat
Added v3s11_reply3 to compat
Added v3s11_reply4 to compat
Added v3s25a_reply1 to compat
Added v3s25a_reply2 to compat
Added ep2s1b_reply_clean to compat
Added ep2s1b_reply_not_clean to compat
Added ep2s1b_reply_2a_1 to compat
Added ep2s1b_reply_2a_2 to compat
Added ep2s1b_reply_2b_1 to compat
Added ep2s1b_reply_2b_2 to compat
Added ep2s1b_reply_3a_1 to compat
Added ep2s1b_reply_3a_2 to compat
Added ep2s1b_reply_3a_3 to compat
Added ep2s1b_reply_3a_4 to compat
Added ep2s1b_reply_3a_5 to compat
Added ep2s1b_reply_3b_1 to compat
Added ep2s1b_reply_3b_2 to compat
Added ep2s1b_reply_3b_3 to compat
Added ep2s1b_reply_3b_4 to compat
Added ep2s1b_reply_3b_5 to compat
Added ep2s1b_reply_3b_6 to compat
Added ep2s1b_reply_3b_7 to compat
Added ep2s1b_reply_3b_8 to compat
Added ep2_s19a_reply_autumn_yes to compat
Added ep2_s19a_reply_autumn_no to compat
Added ep2s21a_yes_reply to compat
Added ep2s21a_no_reply to compat
Added ep2_s23_reply1 to compat
Added ep2_s23_reply2 to compat
Added ep2_s23_reply1dot1 to compat
Added ep2_s23_reply1dot2 to compat
Added ep2s30a_reply_woof_woof to compat
Added ep2s30a_reply_grr_into_it to compat
Added ep2s30a_reply_no_thankyou to compat
Added ep2s30a_reply_im_a_dog_now to compat
Added ep2s41a_reply1 to compat
Added ep2s41a_reply2 to compat
Added ep2_s44_reply_lindsey to compat
Added ep2_s44_reply_lauren to compat
Added ep2s46_reply_fuck_that to compat
Added ep2s46_reply_sure to compat
Added ep3s10_reply_1 to compat
Added ep3s10_reply_2 to compat