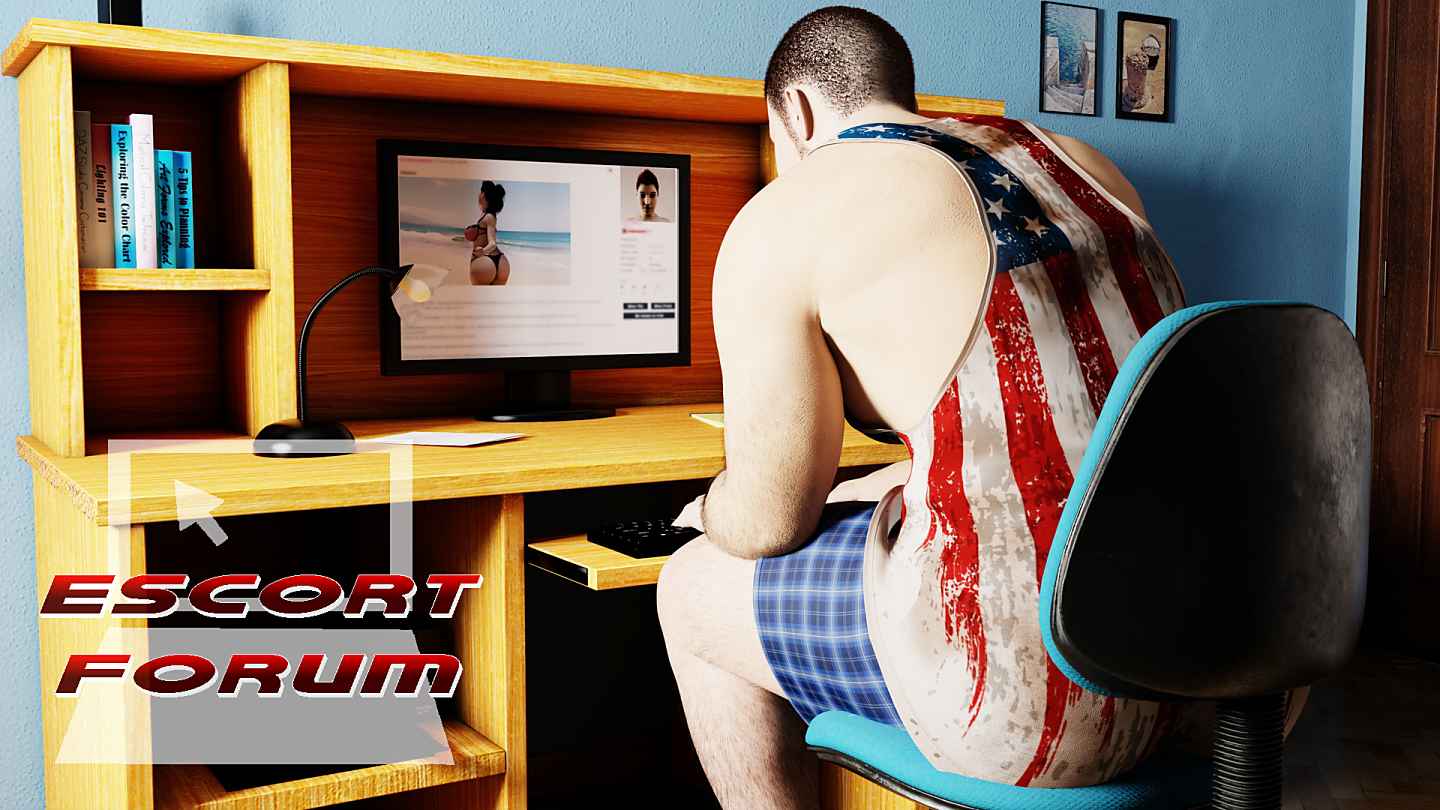 The main character's girlfriend, whom he loved very much, broke up with him and, because of that, he went into depression and fell into complete loneliness.
Cleverly, he decided to use loneliness as an ally and extract something good from it: immerse himself completely in his studies.
In his country, there is a kind of contest in which who gets the best grades in tests, wins the right to work for the government, as a public agent, a job whose remuneration is really good.
Thus, our hero managed to improve his life and stay in a very peaceful financial situation: having to pay the bills is no longer a problem.
Turning things around saved our hero from depression, but now there is a new problem: the tiring and stressful work routine.
He needed a way to relax, so one day, returning home, he met an unknown woman who told him about the Escort Forum, a place where men could get in direct contact with Escort Girls and see the reports of other men who had gone out with them before to know what desires they are willing to fulfill.
—
Developer: Thomas Turbating – Patreon | Itch.io | Game Jolt | Discord | Twitter
Censored: No
OS: Windows, Mac, Android
Language: English
Genre: 3dcg, animated, big ass, big tits, creampie, male protagonist, mobile game, oral sex, pov, urination, vaginal sex, exhibitionism, groping, handjob, milf, teasing
Installation:
Extract and run.
If you are installing the Android version, please do the following:
After performing the download, you will get an .apk file. Copy it to your mobile using a USB cable.
You will need an .apk installer app. To get one, just search for apk installer on Google Play Store.
On your mobile, go to Settings/General tab/Security and enable the installation of apps from Unknown Sources (Allow the installation of apps from sources other than Play Store)
After doing this, just open the .apk installer app and install the game normally.
* The paths presented above in the tutorial may be different depending on mobile, but the important thing is to look for allowing the installation of apps from Unknown Sources.
v0.2.2
Layout Changes:
Buttons for Game Jolt, Discord and Twitter were added to the Title Screen.
The layout of the Title Screen buttons has been modified.
When hovering the buttons, explanatory text is displayed, making it clearer where each button leads.
v0.2.1
Additional Content:
1 New Render
A few lines of dialog to accompany the new render.
Fixed several typos in the dialogues.
v0.2.0
Preface Completed:
212 New Renders
86 New Animations
The entire initial game story was completed.
6 New Scenes:
Classroom
City
Office
Subway
Station
Public Toilet
2 New Sex Scenes:
Subway
Public Toilet
4 New Characters:
Patricia
Miyamoto
Mr. Augustus
Isis
Full v0.1 Rework:
56 Reworked Renders
17 Reworked Animations
The character Chad was replaced and therefore excluded, with that 15 renders were removed.
Mobile Version Optimized:
The mobile version's animations have been reduced to 720p, 30 FPS. Thus, the game will run more smoothly on most mobile phones, including the less powerful ones.
New Animated Scenes:
Title Screen
Presentation
Goodbye
Layout Changes:
The text font now has a shadow. This helps readability when text is displayed over a lighter render.
Buttons now have sounds when hovered or clicked. This makes it clearer when the player is interacting with a clickable button.
A button for Itch.io has been added to the Title Screen.
English is the only language officially supported now.
v0.1.2
Android version officially released
v0.1.1
Talita piss scene included:
6 New Renders
Proportionality problems of the MC's dick and Talita's tongue were fixed:
12 Reworked Renders
4 Reworked Animations
v0.1.0
Initial Release