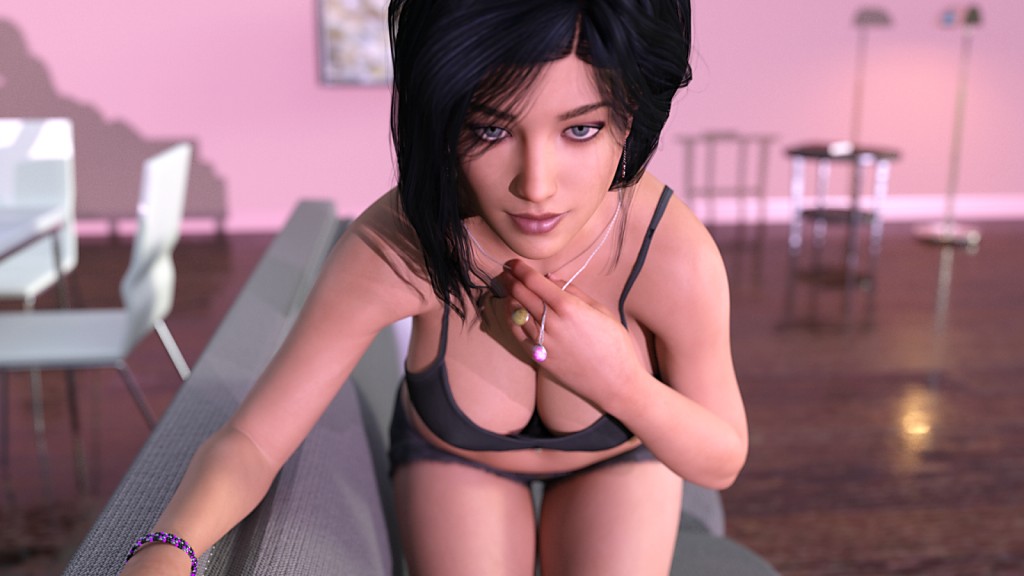 Freeloading Family is a adult 3D game about a man living alone with his step-sister while attending college. What events will unfold from the unusual living situation he finds himself in with a step-sister he barely knows? How will college life treat him? These question will not go unanswered.​
Developer/Publisher
: 
FFCreations
Censorship
: No
OS
: Windows, Mac, Android
Language
: English
Genre
: Ren'py, Visual Novel, 3DCG, Incest, Male Protagonist, Voyeurism, NTR
Installation:
1- Extract to desired location.
2- Click on "Freeloading Family.exe" to start playing.
v0.14
Extra menu added
Bio and Achievements was moved to Extra. They are still work in progress.
Extra Stories was added. Visit the Extra menu to play these.
Extra Stories Gallery was added. This is the same as the regular Gallery, but for the extra stories only.
Special Gallery was added. This is where images that doesn't fit into the other two galleries are added. Such as the Compensation Images posted on Patreon, Render Requests and so on.
Optimized Gallery
The "Extra Stories Gallery" and "Special Gallery" were both created in a more optimized way than the regular Gallery. The regular Gallery did not undergo this change, since I want to wait a while to get some feedback and bug reports on it beforehand. So that I don't accidentally ruin the Gallery.
Full Incest & Pick Your Sister's Name Mod
Features:
Mod for full incest – none of this pansy-ass "step-sister" shit
Also modded to allow you to choose your sister's name and fixed a few of the typos from the last update.
Works with both new games and existing saves (see Installation/Usage below)
Installation/Usage:
Download Incest Patch file and place in \game folder.
Starting a new game or first time loading a save it will ask you to set your sister's name automatically.