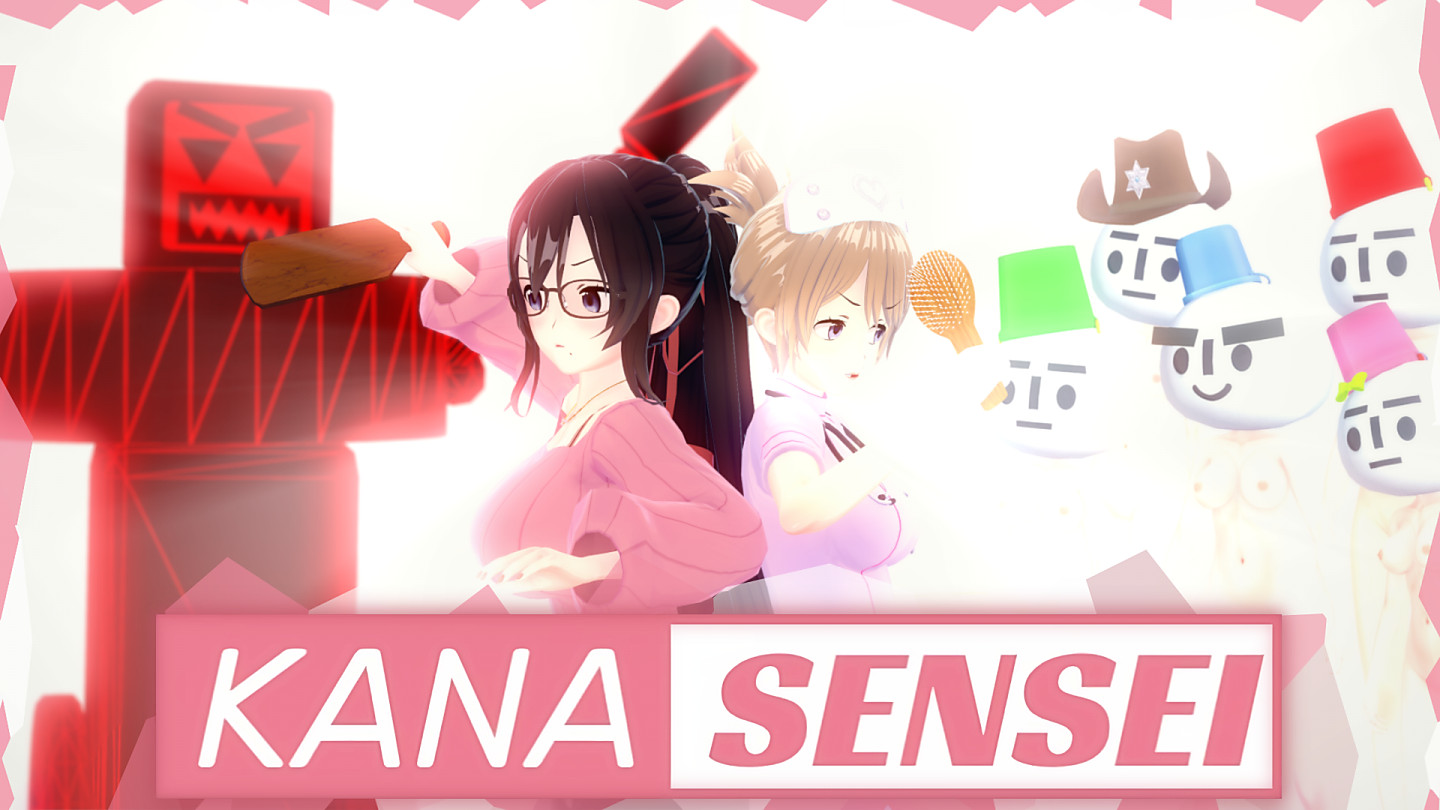 You play the game as Kana Sensei, a teacher at an all girls school in Japan. Your job is simple. Teach students and give out spankings when necessary. Kana is an expert in discipline and seemingly has full authority at the school she works at. Will she become a tyrant or a saint that students look up too? You will decide.​
—
Developer: Kana – FANBOX | Subscribestar | Pixiv | Twitter | Itch.io
Censored: No
OS: Windows, Mac, Linux, Android
Language: English, Japanese
Genre: Animated, Spanking, 3DCG, Female Protagonist, Humiliation, Anime, School, Mystery, Ahegao, Yuri, Parody, Bondage, Watersports
Installation:
Extract and run.
v0.4.2
Day 3 Overview:
【New Content / Additions】
• 3-4 hours worth of new content to play through.
• 21 girls get a spanking in Day 3.
• 7 Japanese Voice Actresses are featured in Day 3!
• 330+ animations.
• 1500+ new images.
• 2 new interactive spanking scenes (cane + paddle)
• 19 new memories to unlock in Kana's Memories (Arcade Mode)
• RPG Battle Minigame System. (Abandoned School).
• Memory Card Minigame. (Classroom 1-2).
• And a whole lot more. (。•̀ᴗ-)✧
New Content in v0.4.2:
If you already played v0.4.1 here is a summary of new content and changes made in v0.4.2*. 
• Marin & Mai: Replaced the "red flash" effect with 6 short animations.
• Interactive Spanking: In Day 3 (Rias & Ichika) now have a seamless transition. Basically, the "fade to black" transition between strikes have been completely removed. (Trust me, it is a lot more fun now.) (^ω^)
• RPG Battle Minigame: Added an additonal viewing angle animation (PC only) + enemy balance changes.
• 10 new cards added to the Memory Card Game. Including a rare UNIVERSE card.
*Note: Save files from v0.4.1 may not be compatible.