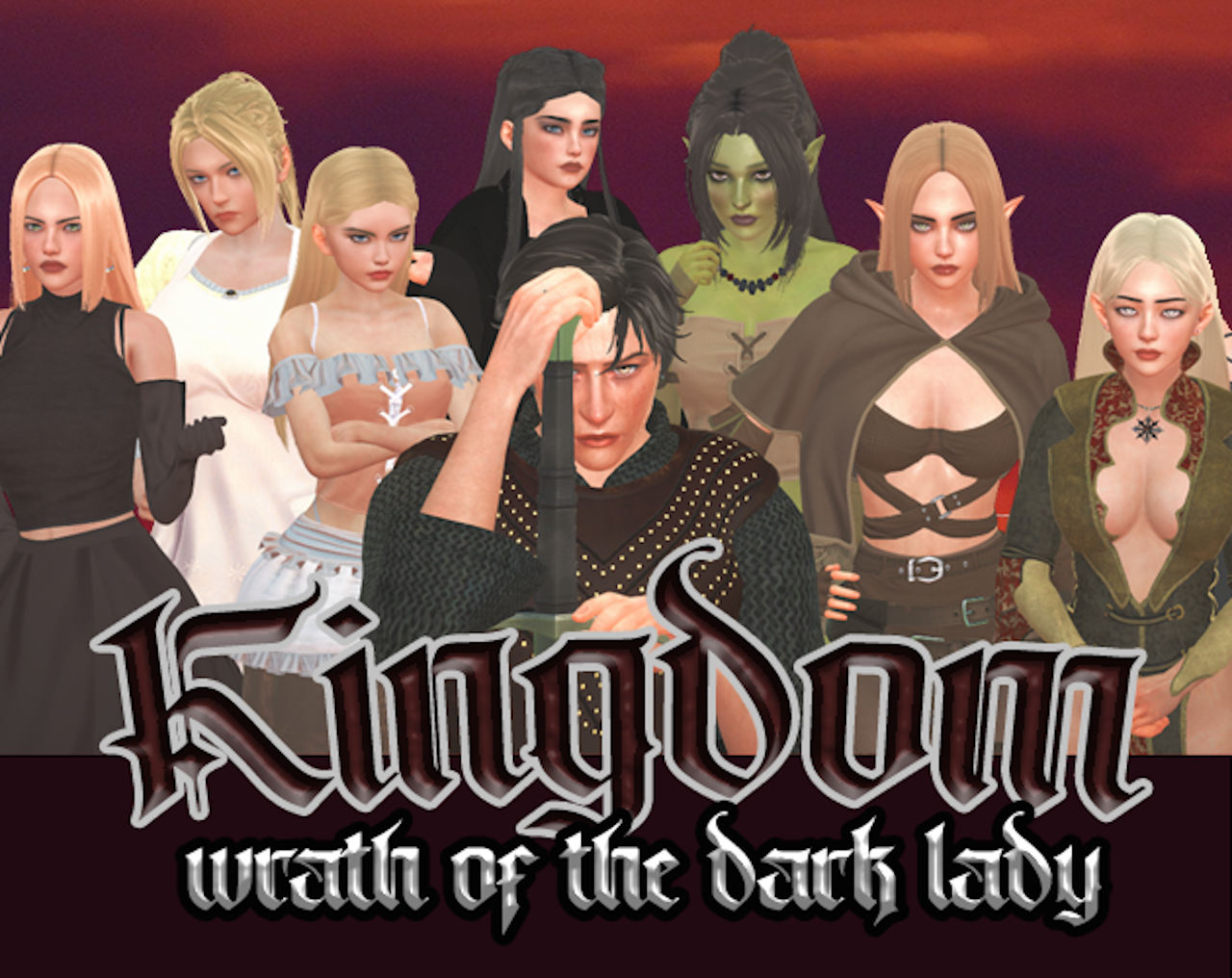 The world is in great danger of darkness, the kingdom is suffering from plague and starvation.
You must try to convince the kingdoms to unite to take action against the darkness, or take fate into your own hands.
People despise you and it's your choice whether you gain their trust or use your ways for a greater purpose.
-|
Developer: NobleoneStudio – Patreon | Discord | Subscribestar | BuyMeACoffee | Twitter | Itch
Censored: No
OS: Windows, Linux, Mac
Language: English
Genre: 3DCG, Animated, Blackmail, NTR, Big Ass, Big Tits, Corruption, Handjob, Sex, Male Domination, MaleProtagonist, Incest, Rape, Vaginal sex, Voyeurism, Combat, Adventure, Fantasy, RPG
Installation:
Extract and run.
Help Me, I'm Stuck:
Press this button [=] to unstuck.
Blackscreen Bugfix:
This happens to a few percent of players, it may be fixed by running the game in a compatible mode for a different version of Windows.
If that still doesn't work try this : MEGA
Download one of the nwjs files, and replace all the files in the game.
Then download the small ffmpeg 0.70.1 and replace the ffmpeg file.
Run game with nw.exe
If it still doesn't work try the other nwjs file and replace the ffmpeg again.
Lags Fix:
There is also an easy fix for occasional lags using the key U to turn the UI off and on will fix the issue for that map (still working on a permanent solution).
v0.21.7
-Added tutorial line before lockpicking
-Boss UI modified
-Julieth can now treat wounds/heal every evening
-Julieth repeateble sex changed dialog
-Dinner with the Laddies is now triggered on the second day after saving Adda
-Fixed dialog, when rent is paid
-Changed dialog and choices in the orc camp
-Changed dialog elves
-Attack orcs, is no longer an option
-Changed option- I am here to save Lady
-New option MC is no longer forced to fight for her, he can Fight for her/Persuade
-Orc guards, now will return to the spot
-A room can be bought now in the Inn at night.
-KEY: Valeria's room was found! fixed
-Garona in the tent after sleeping fixed
-Repairing stairs, no longer triggers orc conversation
-Animals in camp now respawns /7-day (Swamp not yet implemented)
-Few adjustments in talents (new talent)
-Add stealing bonus talents
-Spider now waits on day 2.
-Princess will not come on day 1 after meeting Spider.
-Changed Emily's scene now a different progress, so a player no longer needs to wait a day to progress + added choices to jump forward.
-Added the use of Mind Reading, a player can only see Emily (thoughts) when the skill is learned, so far.