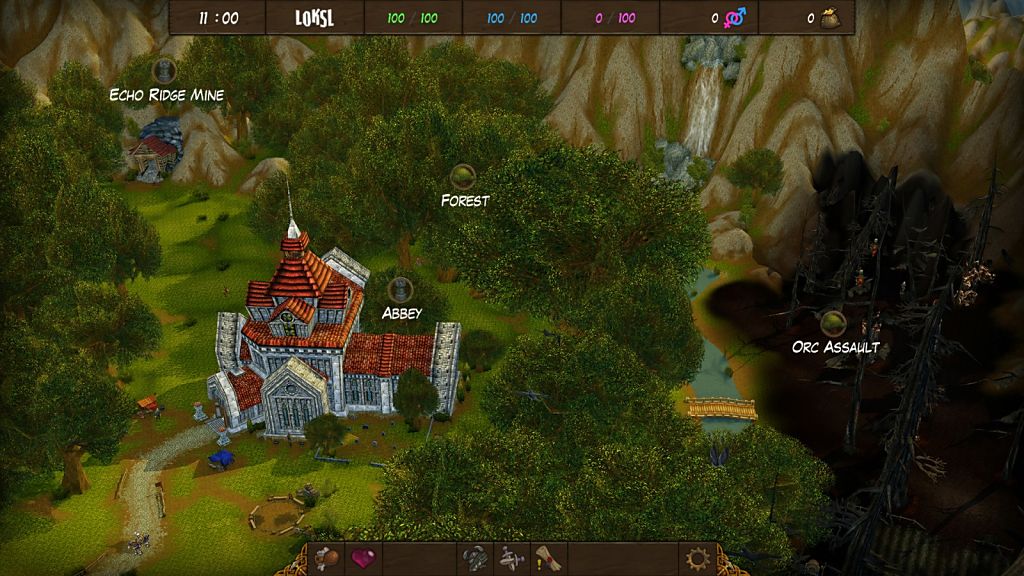 Lust for Adventure, this is a 2D RPG game based on the world of Warcraft where you are an adventurer in search of fame, fortune and obviously sex!
The inspiration for this game came from other adult games like "Corruption of Champions" or "Trials in Tainted Space", games where you have a sense of freedom in a world of monsters and sex.
In this game you can create a character with some customisation options, complete quests for NPCs, fight (or fuck) different enemies in turn-based combat, and experience multiple events.​
–
Developer: Sonpih – Patreon
Censorship: No
OS: Windows, Mac, Linux
Language: English
Genre: 3DCG, Female protagonist, Male protagonist, Character creation, Monster, Fantasy, Adventure, Combat, Gay, Lesbian, Furry, Bestiality, Monster girl, Parody, Rape, RPG, Text based, Turn based combat, Oral sex, Vaginal sex, Anal sex, Group sex, Urination
Installation:
1- Extract to desired location.
2- Click on "lustforadventure.exe" to start playing.
v6.9
Fast Travel
A hearthstone has been added to the outworld's lower UI bar, by default when you create a new character it will be bound to Northshire, but you can bind it to any zone, and when you use it from a different one you will be teleported to the zone you bound.
KNOWN BUG – If you play with a saved character, before using the hearthstone for the first time bind it first or your game will be blocked with a black screen.
Incubus
If you have the brothel unlocked, the first time you use the hearthstone you will unlock a pocket realm in the dungeon of your brothel, inside you will find an Incubus that will erase your sexual statistics if you pay him enough Lustones, making you a virgin again, and of course you can spend some sexy time with him, or watch him play with other characters.
C.um harvest
When you win a fight against male Orcs, Tauren, Worgen, or Trolls using Lust, and as long as you have condoms, now you'll be able to harvest their seed.
Potions
The c.um collected with condoms can be transformed into combat potions in a new shop located in the Sketchy Alley at night, just talk with the goblin Spunk and he will give you the potions, for the filled condoms and a small fee.
C.um Inflation
Now every time you get fucked by male Orcs, Tauren, Worgen, or Trolls (any type of troll), your belly will get filled with their seed, this will last until the next day and it will give you a small buff during combat depending on the type of c.um.
This only shows visually in the character model in the appearance window and during combat, not during the sex scenes, I know is not great, but there was an immense amount of clipping in many scenes.
The final paragraphs of the corresponding sex scenes have been edited so they no longer tell that you expelled your enemies c.um.
Potions/Buffs
These are the effects of potions and combat buffs based on their type of c.um:
Orcs – Potions restore health when used and c.um inflation restores a small amount of health every turn during combat.
Tauren – Potions increase the lust of your enemy when used and c.um inflation increases your lust every turn during combat.
Worgen – Potions damage your enemy when used and c.um inflation damages you every turn during combat.
Troll – Potion restores mana when used and c.um inflation restores a small amount of mana every turn during combat.
Changes
Now when it's 18:00 there will be a tint of blue over the background so that when you explore or fight in a subzone, passing 2 hours, the change from day to night won't be too harsh and it will feel more natural.
Ejaculation sound has been added to many old scenes that didn't have it.
Sex Scenes
1 Scene m.asturbatin the male Orc to harvest his c.um (M/F)
1 Scene m.asturbatin the male Tauren to harvest his c.um (M/F)
1 Scene m.asturbatin the male Worgen to harvest his c.um (M/F)
1 Scene m.asturbatin the male Troll to harvest his c.um (M/F)
2 Scenes with the Incubus fucking you from behind (1M/1F)
1 Scene with the Incubus riding you (1M)
1 Scene of the Incubus edging his blood elf pet
1 Scene of the Incubus m.asturbating an enchanted Osborn