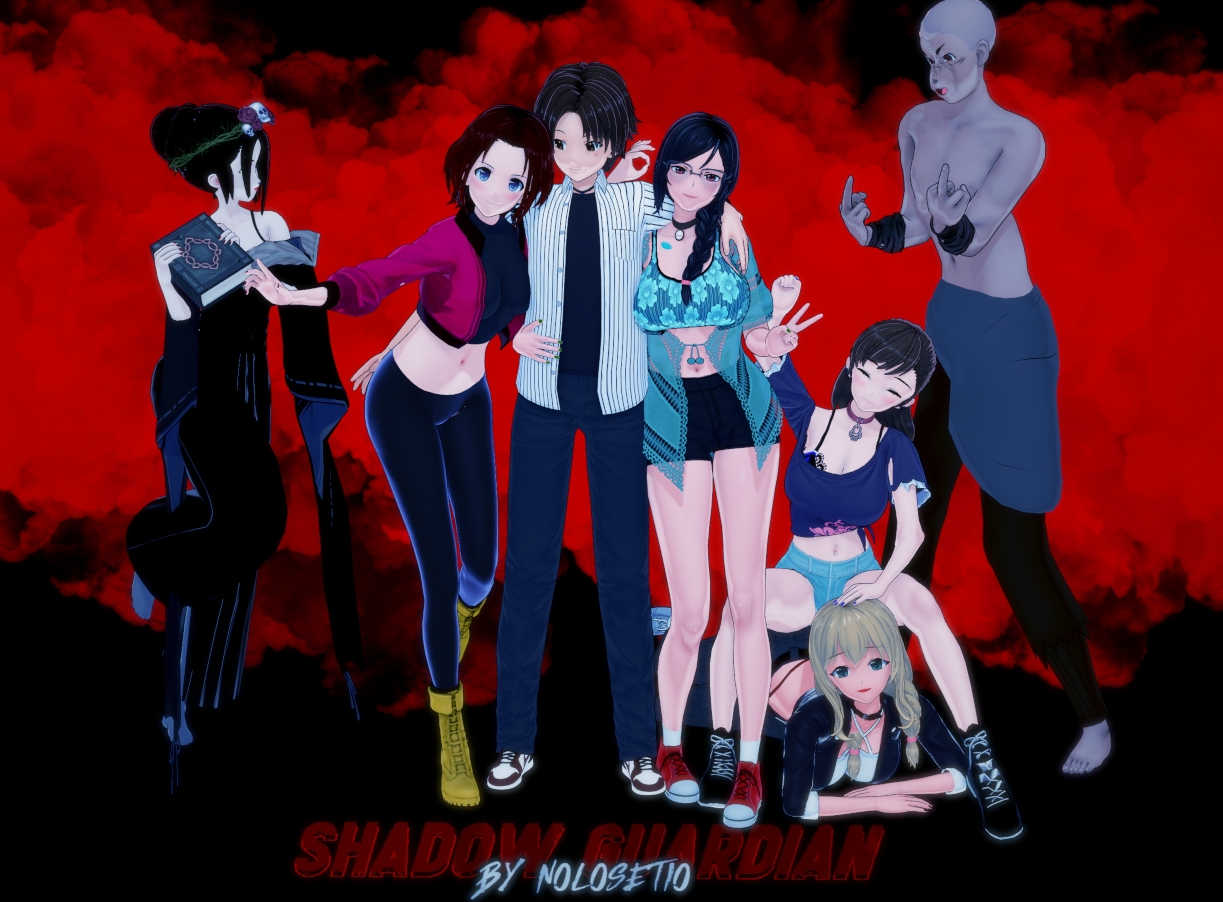 Put yourself in the shoes of Jack, a 19 year old who works during the summer before returning to his college routine. One day he decides to go hiking in the mountains, although he knows rumors that in the past there was a village where there was a sect and practiced black magic decided to go.
There he finds something that he decides to take with him and begins to have strange visions. His life changes both personally and paranormally as the days go by. Do you think he is safe? Delve into the story and find out for yourself.
—
Developer: Nolosetio – Subscribestar | Itch.io | Patreon
Censored: No
OS: Windows, Linux, Android, Mac
Language: Spanish, English
Genre: 3D, Adult, Anime, Comedy, Erotic, Mystery, Romance, Sci-fi
Installation:
PC/Linux – Extract and ejecute ShadowGuardian.exe.
Android – Download the apk installer and install.
Other Information:
If you really like the game you played remember that you help me both monetarily and by sharing the game/leaving your review.
The 0.4 will already contain choices and the different routes, until now I just wanted to adapt to the use of the program.
v0.3
446 New images
11 New animations
1248 New line of code
2 New sounds
New menu with redirections icons
New narrator in the intro
New final post credits
Changed some parts of story to add new caracters
Changed the story path to something else (these changes start at 0.5)