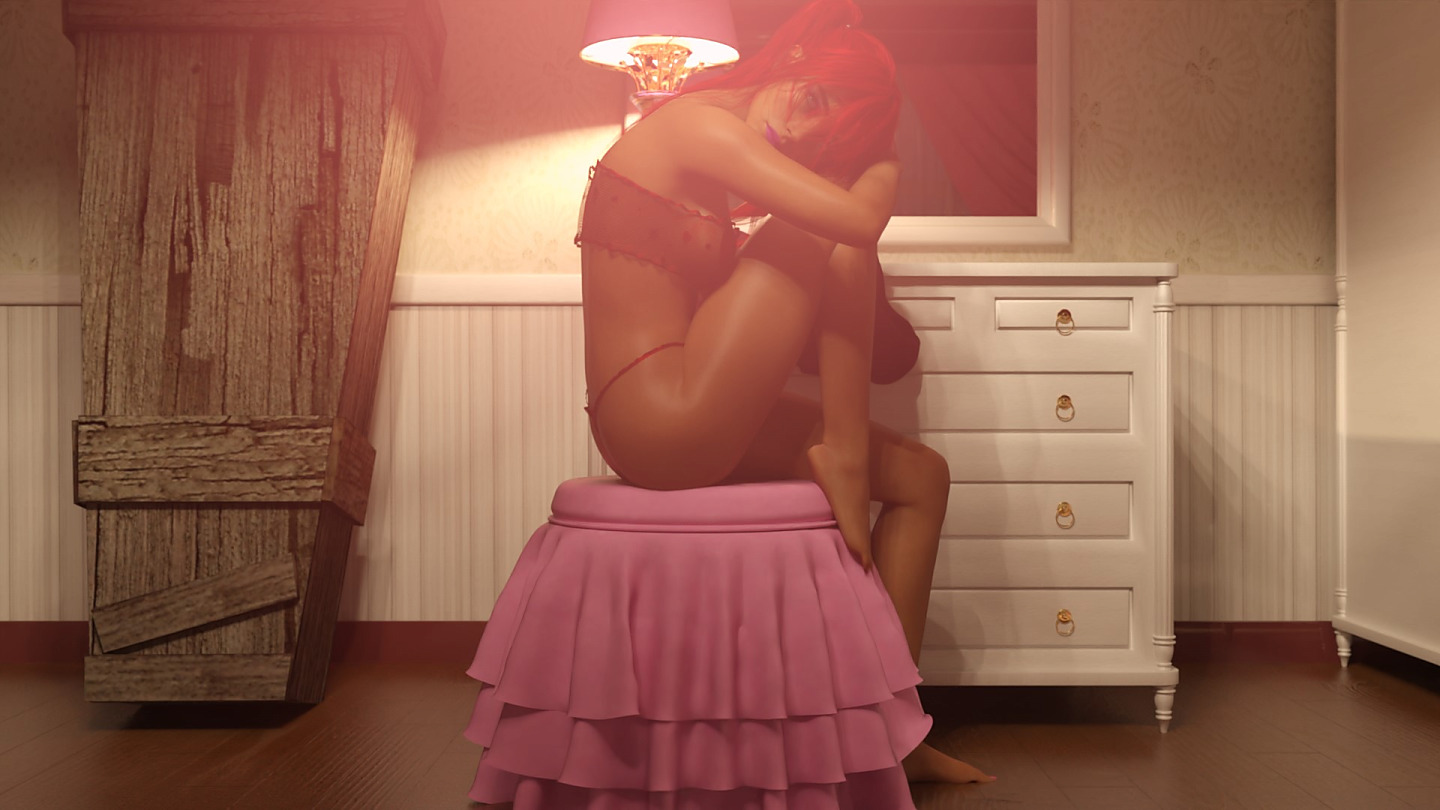 Monster College is an adult visual novel based on multiple choices.
The protagonist of this story discovers that he is a werewolf.
Despite already attending a good university, he feels compelled to change it to enrol at Silverleaf University.
In his new life, he will meet beautiful women, each with their own fascinating peculiarities: demons, vampires, zombies, werewolves, gorgons…
In this fun and erotic journey, you'll get to meet many characters that populate Silverleaf University: all attractive and passionate in their own way, each with unique and fascinating characteristics!
Miss Dragomira, for example, is an extremely sexy vampire with just one big flaw: she hates werewolves! Will you ever be able to seduce her?
Madame Olga, on the other hand, is the animated doll in charge of the library. You got it right: an expertly crafted rag doll with a stunning body! Seemingly cold and aloof, she hides a big secret… Will you be able to find what it's about?
Miss Felvia takes care of the administration. She is a succubus, need we add more?
Dean Sharp may have been assembled piece by piece, like Frankenstein's monster, but she's equipped with huge tits and a terrific ass!
Emily is a beautiful ghost that loves to pass through walls and appear at the most inopportune times…
Grace is a skilled and exotic looking swimmer. Why? Well, that's because she is a merfolk, of course!
The sweet and cultured Lily will be immediately attracted to you, so you will have no problem pursuing a relationship with her, as long as you can live with her snakes…
Maxine, as a zombie, isn't the smartest girl of the college, and has decided to devote her life to sports. Will you be able to stand up to her?
The strong and aggressive Nina, just like you is a werewolf! Fire runs through her veins and taming her and living up to her will be extremely difficult, but I'm sure it'll be worth it!
Rachel is a slightly scatterbrained vampire. Very sexy and uninhibited, she is looking for a caring boyfriend who understands her. Will you be that boyfriend?
Sofia is gruff, surly, rebellious, unsociable and hates the whole world. Her monstrosity? She possesses paranormal powers. All this, makes her extremely attractive, but also extremely dangerous!
The shy and reserved Suzy will be a very good friend, although, as a friend, she will demand a lot from you.
In all this, you will be haunted by the shadow of your past. Anne, your ex-girlfriend, will not give up! She will want explanations… Will you be able to give them to her?
Fortunately, your friend Larry will always be with you ready to lend a hand… nay, a tentacle!
—
Developer: Monster Eye Games – Steam | Itch.io | Patreon | Twitter | Facebook | Instagram | YouTube
Censored: No
OS: Windows
Language: English, Italian
Genre: 3dcg, Anal, Animated, Big ass, Big tits, Cheating, Creampie, Dating, Exhibitionism, Groping, Handjob, Harem, Humor, Male protagonist, Milf, Oral sex, Romance, School setting, Stripping, Teasing, Titfuck, Vaginal sex, Voyeurism, Group Sex, Virgin, Monsters, Spanking, Interracial, Multiple Endings
Installation:
Extract and run.
v0.5
– storyline: first half of chapter 0.5
– +400 new pictures
– +11 new videos
– several fixing thanks to your help
– all my effort!
v0.4
– all sex scenes should be avoidable.
– the storyline up to the end of chapter 4
– + 600 new pictures
– + 11 new videos
– new music and new vfx
– all my efforts