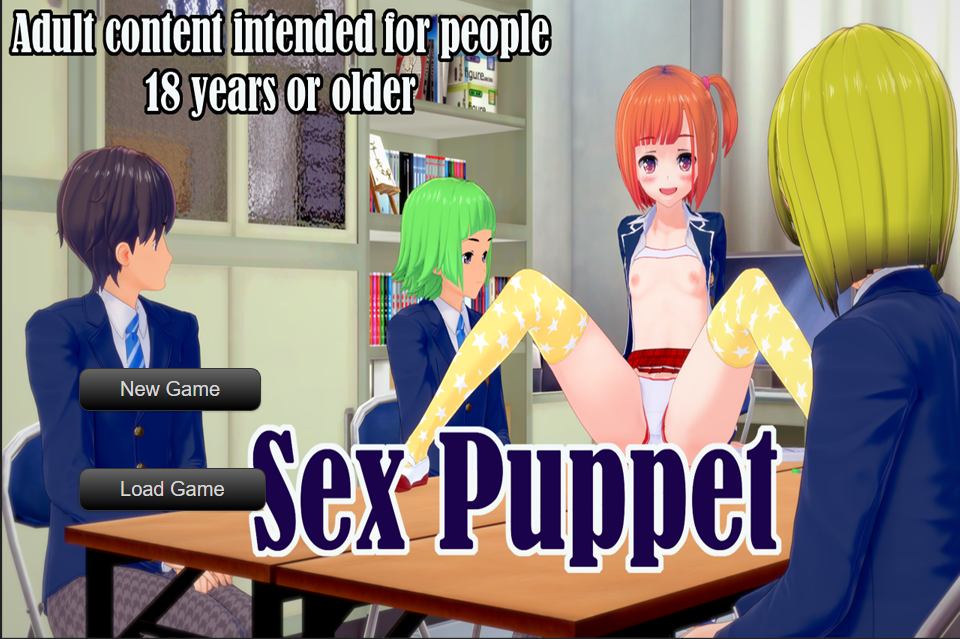 This visual novel has no choices, animations or voices but it has a good story line and a lot of images and sex scenes. This game is a bout 3 hours reading time with about 1000 pictures.  This is a single story line adult anime visual novel.
Annie and James are both virgins when they meet and are both really curious about sex. They both masturbate a lot and imagine all sorts of lewd things when they do it.   James is honest and charming and Annie likes him a lot. They make each other laugh a lot when they talk. Annie loves talking to James and she wants to be James's girlfriend but Annie has just started to play sexually with her business partner Jill and she doesn't know if she can be honest with James about that.
James likes Annie a lot. She is so smart and pretty that he can't imagine that a girl like her would want him for a boyfriend. He loves talking to her because she always seems to know what to say to make him laugh. James is afraid that he might say something to Annie that might make her stop talking to him but he is such an honest guy that he sometimes just blurts out a long story without thinking about it.
One day Annie asks James if he has a girlfriend. James tells her that he used to but he wasn't a good enough liar to keep her. Annie asks James why he needed to lie to keep his girlfriend. James explains that it was because once his girlfriend noticed how honest he was, she started asking him questions like, "Do you think my sister is hot?"
James explains that his old girlfriend soon discovered that he wanted to do naughty things with her best friend, her sister, and her mom because he was so honest in answering her questions. James tells Annie that his old girlfriend just stopped talking to him all at once because she kind of thought he was a pervert. James says he was heartbroken.
Annie says that she understands and tells James a story of her own about how she learned that guys are just horney dogs and how she learned to accept it because she was horny all the time too.
They make a deal to be honest with each other and keep each other's secrets. They become good friends and they tell each other everything. They talk about sex and masturbation and tell each other all about their secret desires and fantasies. They start sexually playing with each other and together they learn about sex and talk about it a lot.
Annie and James decide to try having an open relationship and see how it works out. They both agree to let each other play with each other's friends.  They soon start setting each other up with other girls and guys to play with…
About the 2 main characters Annie and James:
Annie is always horney and likes girls and guys and plays with both. She is the submissive type and likes to give others pleasure but she can be dominate if her partner wants her to be.  Her good friend Jill is the same way. Jill is Annie's former business partner and secret lover. Jill knows a lot of naughty girls for Annie and James to secretly play with and Jill soon falls in love with James when she starts playing with him.
James is always horney and he has a great cock that stays hard even after he comes many times and the girls love it. He likes all kinds of sex but prefers to do it to in the butt. He has four good friends that are his business partners and they are all honest with each other and keep each other's secrets. They all soon fall in love with Annie when she starts playing with them.
–
Developer: Quarkyifu – Itch.io
Censored: No
Version: Final
OS: Windows, Mac, Android
Language: English
Genre: 3dcg, anal sex, big ass, exhibitionism, female protagonist, groping, group sex, handjob, lesbian, male protagonist, masturbation, oral sex, school setting, vaginal sex
Installation:
1. Extract and run.