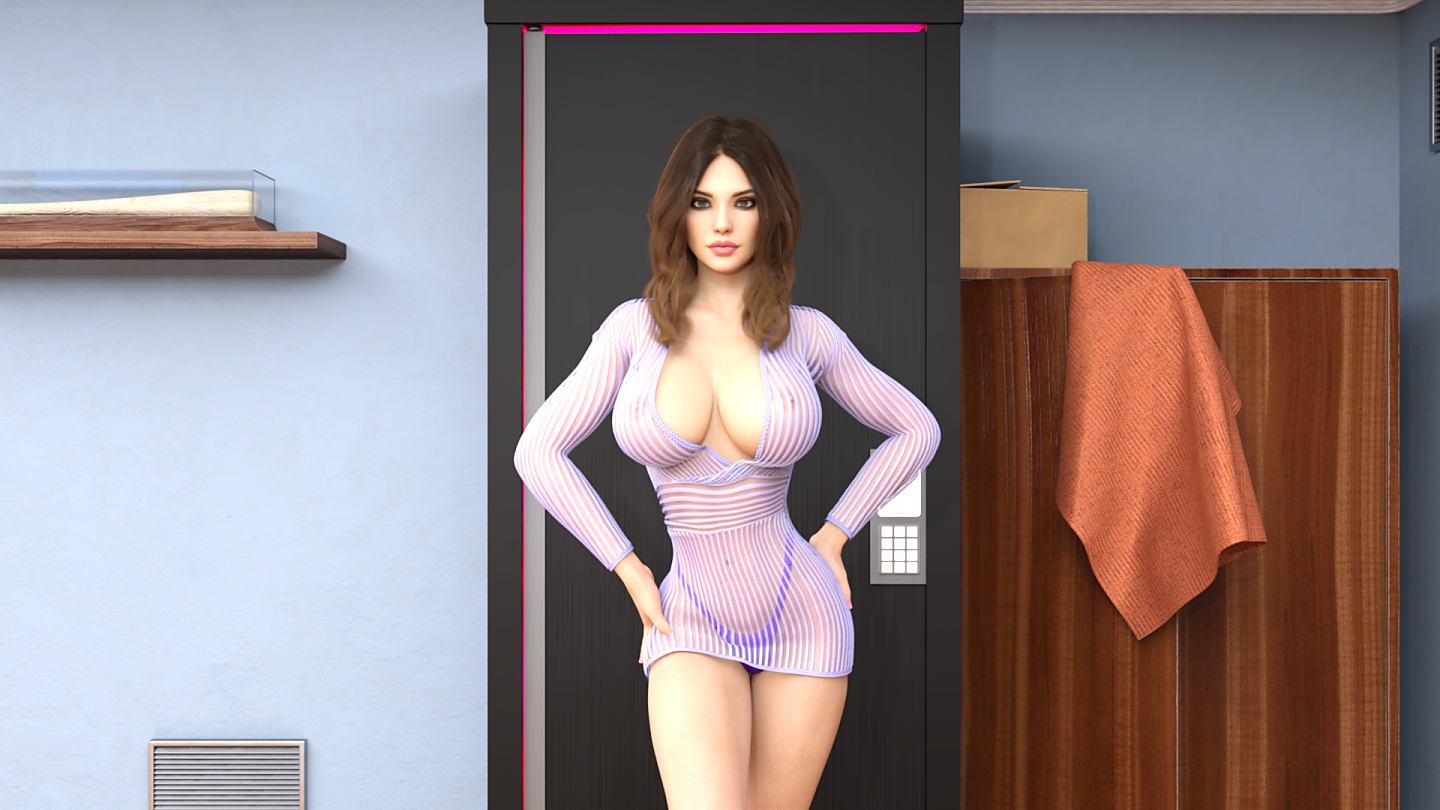 Can't find a date for the prom? Then order AmaZone's Alexa today! Our newest version of Alexa is a super sexy humanoid robot ready to follow your every command!
*AmaZone is not responsible for Alexa AI sentience or robo-hostility, follow user manual and set up to insure obedience in your sexy robot companion… or don't and see what happens…
Play through this science fiction game as a dateless nerd looking for love in all the wrong places. Program your new Sexbot to follow your commands or think on her own. Just be careful Emily doesn't find out what you're up to! With Alexa's high-tech 3D bio printer, anything is possible! From new outfits to toys to… well anything!
—
Developer: Llamamann Games – Patreon
Censored: No
OS: Windows, Mac
Language: English
Genre: 3DCG, Anal Sex, Ahegao, Handjob, Male Protagonist, Big Tits, Adventure, Sci-fi, Multiple Penetration, Oral Sex, Sex Toys, Teasing, Vaginal Sex, Voyeurism, femdom
Installation:
unzip, play, fap
Hotfix
Fixes a bug on day 1 morning that kicks you to the main menu. Drag this file to the <game> folder and overwrite.
v0.9.1b
*Ashley progress has been reset. Choose the "Get confident" option with Bailey at school to restart her story. There is a slight rewrite for Ashley's previous events
– Day 1 Bailey hallway encounter add-on after saving her
– Day 1 Emily laundry add-on with Affinity Zeta 1
– Day 1 Alexa upgrade scene
– Day 2 Alexa independant calibration add-on with Dominant Zeta 1 and upgrade
– Day 2 Ashley movie night scene
– Day 2 Meiko movie night scene
– Day 3 Bailey gym scene
– Day 3 Spin class, new Meiko outfit
– Day 4 new morning event, cleaning up
– Day 4 Alexa maid scene
– Day 4 Emily maid scene
– Day 4 Sam maid scene
– Day 4 Lexxx night visit
– Day 5 new evening event, beer pong with Emily and the boys
– Day 5 dropped the requirement for affinity for hot tub events, affinity zeta 1 still required
– Day 6 Sam level 2 scene
– Prom Sam add-on with Affinity Zeta 1
– Post prom with Sam
– Post prom Bailey NTR scene  – 2 new trophies
Changes from 0.9.0a to 0.9.1b:
– New feature – the galleries remember where you left off! Thanks to some code given to Sexbot by ZLZK, replaying your favourite scenes is easier than ever!
– Alexa Zeta values have been reset!!! Redundant variables have been removed such as "Alexa Calibration" and Alexa will function on "Alexa Dominant Zeta" and "Alexa Submissive Zeta". This will not affect unlocked scenes in the gallery, but to get the scenes
– Zeta notifications have been fixed to only display when the relevant stat is increased (Should not show when repeating a scene)
– Prom zetas and stat changes and notifications have been changed to when your date arrives (all characters)
– Day and Time indicator has been added! Should be visible only during transition scenes, and choices (not during scenes featured in the gallery)
– Beerpong event has been moved to day 4 evening and all night visit scenes have been moved to day 5 evening. This frees a spot for a "date" slot, and more fittingly finishes the week with a potential nighttime visit.
– Gallery hints have all been edited to uniformly refer to morning/daytime/evening
– .rpy file names have been changed to corrospond with morning/daytime/evening
– spelling and other minor errors cleaned up