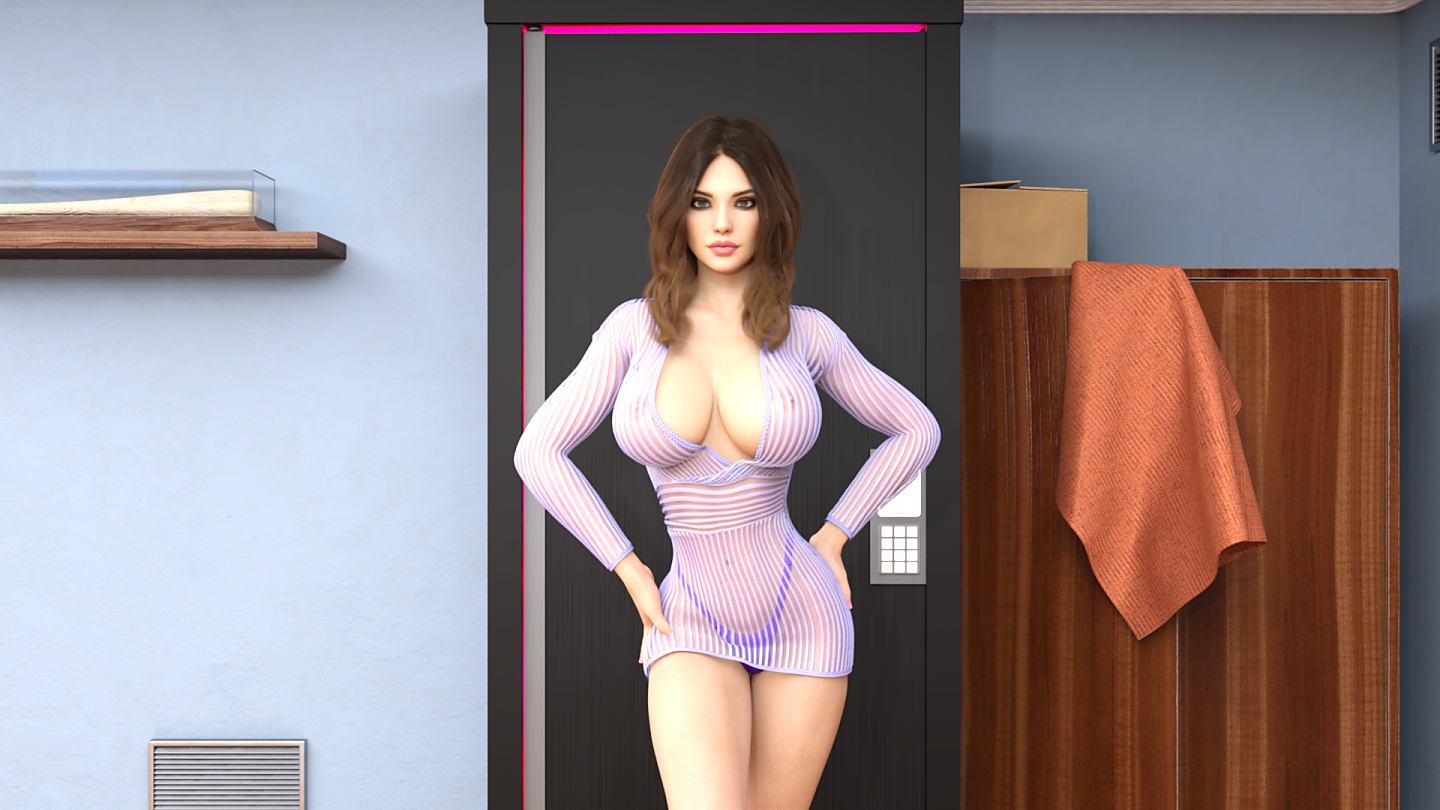 Can't find a date for the prom? Then order AmaZone's Alexa today! Our newest version of Alexa is a super sexy humanoid robot ready to follow your every command!
*AmaZone is not responsible for Alexa AI sentience or robo-hostility, follow user manual and set up to insure obedience in your sexy robot companion… or don't and see what happens…
Play through this science fiction game as a dateless nerd looking for love in all the wrong places. Program your new Sexbot to follow your commands or think on her own. Just be careful Emily doesn't find out what you're up to! With Alexa's high-tech 3D bio printer, anything is possible! From new outfits to toys to… well anything!
—
Developer: Llamamann Games – Patreon | SubscribeStar | Website
Censored: No
OS: Windows, Mac, Linux, Android
Language: English
Genre: 3DCG, Male protagonist, Anal sex, Ahegao, Handjob, Big tits, Adventure, Sci-fi, Multiple penetration, Oral sex, Sex toys, Teasing, Vaginal sex, Voyeurism, Ntr
Installation:
Unzip, play, fap.
Meiko Event Patch – Don't download this unless you are having trouble triggering Meiko events, this patch has not been tested.
v0.9.9
NOTE:
***You will get an error when loading any previous save, BUT THAT IS OK!!!***
Do not panic, it's the game looking for the old audio track, which is not there. Click ignore, and enjoy all the new awesome music!
QOL:
– Total Music Overhaul (enjoy!)
– new splash screen CAREFUL NOT TO SKIP IT!
– main menu improvements
– new visual indicator of timeline corruption before each jump
– added hints to 'seen' scenes in gallery
– fixed hints for multi level events
– added cum squirt to Sam's tentacle scene
– remastered Emily treadmill
– remastered Alexa oral dive right in
– remastered Alexa fist consider your options
– animated Ashley intro walk
– day 4 restructure – split existing scenes into zetas
– height issue with Daphne prom images
– reorganize double Alexa night visit and dom visit (Alexa sub and dom night visits require their respective zeta, and for the current loop sub/dom stat to be higher)
– revert the lesbian zeta requirement for Emily on day 4 (no longer required), still only need 3 les point for prom
– fixed baileys gym scene bug
– random image fixes
CONTENT:
Day 1 – Emily laundry 4 + gallery improvements for this scene
Day 2 – Jessica detention 2
Day 2 – Mai gym
Day 4 – Bailey date
Day 5 – Ashley hot tub
Day 5 – Mai hot tub
Day 5 – Mai night visit
Day 6 – Alexa dom 2 action
Day 6 – Alexa sub 2 action
Day 6 – Meiko action
Day 6 – Super cool secret scene (protip; when the music changes, if you dont click the timing all lines up)
Prom – Meiko
Postprom – Emily variation
Postcredit – another secret scene (also cool)