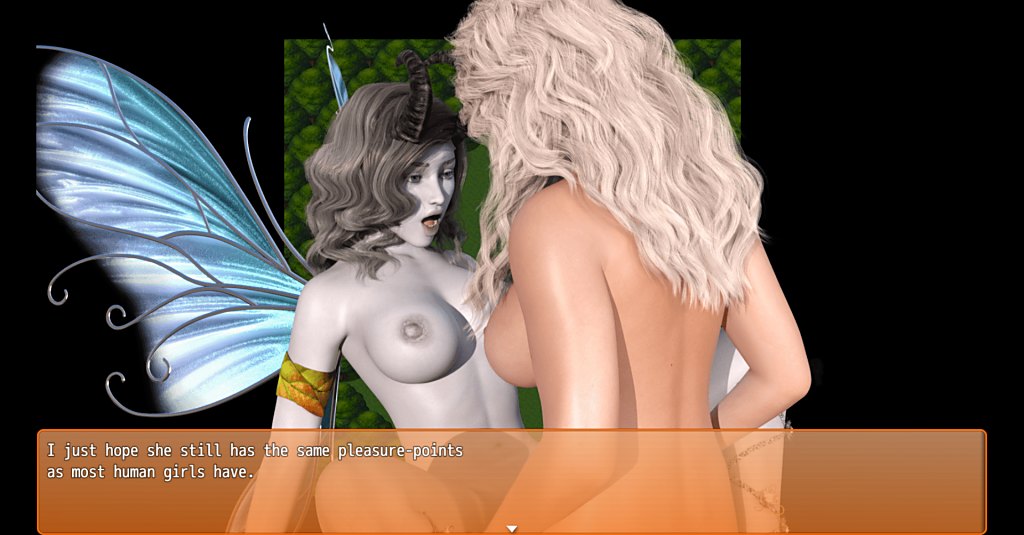 Sexual Duty is an erotic fantasy adventure visual novel. In it you play as Nicole, a girl who recently got kicked out of the Order of Paladins. Paladins are raised from birth to be the ultimate sexual lovers. Originally created to stop a sexual infection, they now just wonder around the world trying to fix any sexual problems they come across. They should always think about others, never about themselves. But now Nicole no longer has to live under the strict guidelines of the Order. And she's even starting to question if they people who raised her are donig the right thing.
Nicole started traveling the world after being kicked out, trying to fix the damage being made into a Paladin has done to her body. On her journey she comes across a small village called Sandsinger. There she meets a girl named Elise who is in need of her sexual skills because she has trouble orgasming. So maybe Nicole's training and sexual powers won't go to waste after all.
Developer: Bright Sun Studios – Discord
Censorship: No
OS: Windows, Mac, Android, Online
Language: English
Genre: Adventure, Fantasy, Futa, Lesbian, Visual Novel, No Combat, Romance, Exploration
Installation:
1- Extract to desired location.
2- Click on "Game.exe" to start playing.