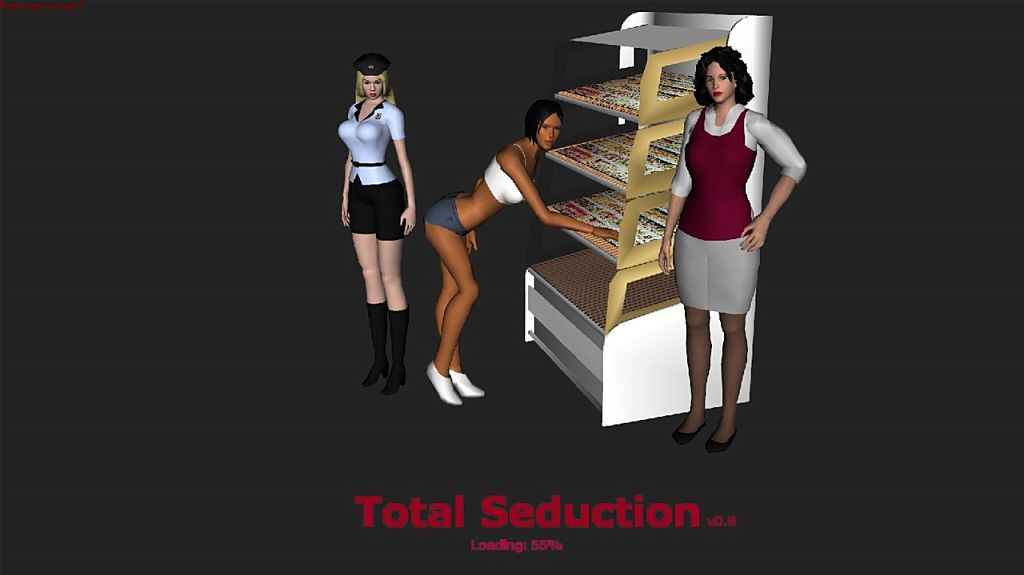 It is a real time sims-like rpg game with quests, char. building and main story line.
Censorship: No
Developer / Publisher: Mike Velesk
Platform: Windows
Language: English, German, Spanish, Portuguese
Side Story: Stress Relief Commision
Genre: 3D game, Animated, Anal sex, Bestiality , Female protagonist, Incest, Male protagonist, MILF, Pregnancy, School setting, Oral sex, Vaginal sex, Mind control, Groping, Futa/trans, Lesbian, Sex toys, Rape, Sleep sex, Corruption
Instructions:
1- Extract to desired location.
2- change the desired (unmodded, modded exp cheat or modded exp cheat+super regen) .exe to "TotalSeduction.exe"
3- Click on "TotalSeduction.exe" to start playing.
v2.3
– New "harem" content: Speak with Nicol about Taylor's family wealth to start a simple quest. This will grant you access to a harem room. You can tag girls (Charlotte, Lila, Sharon, Noelle, Angela and Taylor in this version) as harem girls by giving them imbued necklaces. At any time, you can call tagged girls into the harem from the harem throne. You can have fun with them at their beds, or call them in front of the throne for additional scenes.
– Nicol can now follow you after SL 4 (she will not walk, but crawl on all four behind you, as your personal "slave"). With her following, you can initiate scenes with other people – Angela on pool lounge and in bedroom chair, Samuel, Holly at library table and Noelle and Luna at the pool party.
– NTR option switch: There is a new option in the menu "NTR enabled" (it is turned on in default). If you turn it off, girls will never have affairs with other men, if not directly ordered.