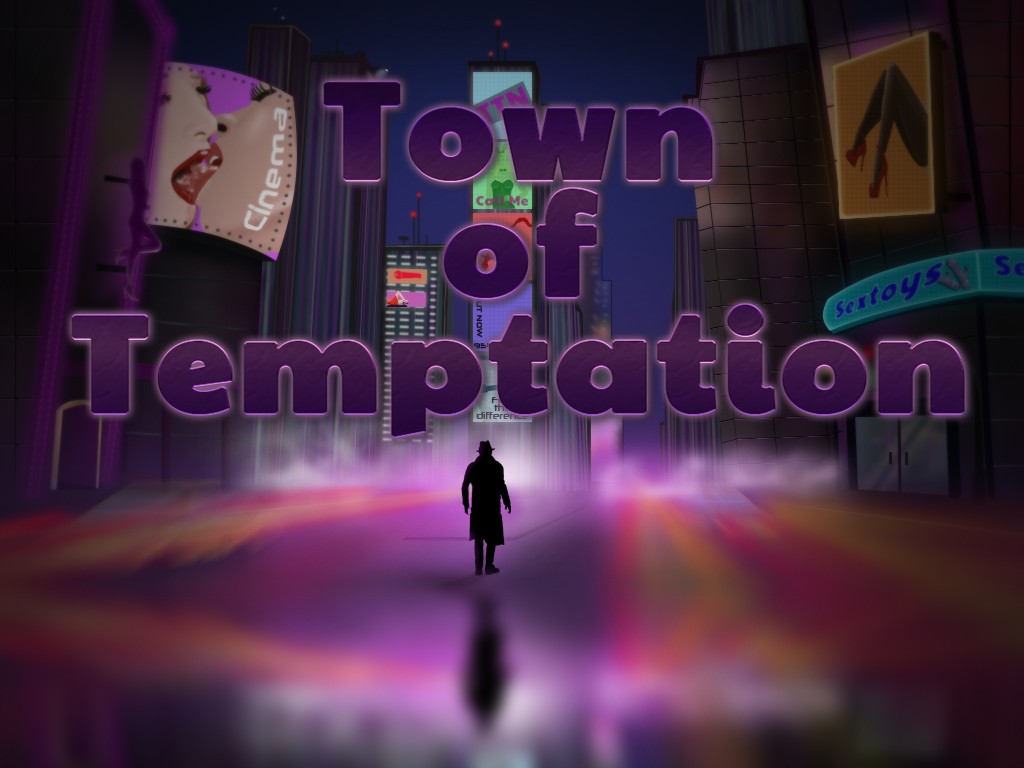 Be a journalist in the seductive visual novel Town of Temptation, which is full of desire.
The story begins when you return home with your recent degree in your pocket. There you are confronted with the task of settling back into your flat-sharing community and at the same time finding out what you want to do with your life from now on.
You can have romantic relationships with most of the characters in the city, which will help you grow personally and professionally.
You can also revive and deepen your relationships with your roommates.
One of the most exciting elements of Town of Temptation is that as you progress, you'll be able to freely explore the world in search of engrossing secrets. Reveal enticing details about the inhabitants of your city and take advantage of it.
Will you be able to resist the temptations or give yourself over to them?
—
Developer: Jestero – Patreon
Censored: No
OS: Windows
Language: English, German
Genre: Male protagonist, Animated, Incest , Milf, Teen, Voyeurism, Teasing, Mastubate, Sandbox, big tits
Patch Instructions:
-Download inz_patchv14.zip
-Extract the "Language" folder into your game directory and overwrite the existing file.
v0.16
– Added new room (Rosemarie)
– Added new location (Jronics)
– Added Shop-System (you can now buy stuff)
– Added Lockpicking-System (you can lockpick doors/boxes etc)
– Added Dynamic-Call-System 2.0 (you can now call girls and receive calls from the girls)
– Added NTR Charakter (based on the poll). He will introduce himself as soon as you have unlocked the "Rival" fetish. PLEASE ONLY UNLOCK IF DESIRED.
– Added a short scene with violet in the car.
– Added 1 new Spy material
– Added 4 unique new items to buy
– Added 4 Quests
– Added 1 new Tutorial
– Added 2 new Soundtracks
– Added Video-Textures (for TVs, advertising boards etc)
– Added "Hide Textbox button"
– Rework – Violet
– Rework – Rosemarie
– Rework – The opening scene
– Rework – Player
– Added several facial expressions for the Player
– Added easy Expression System
– Added new room + walk-in closet (Violet)
– Added fetish "Futa" for far future content
– Added 4 scenes for fetish "used clothes" ("panties, socks, shoes and bras")
(please note, you need to unlock these fetishes to get the quest!)
– Added an App for your phone "Contacts"
– Added interaction-finder system (Icons will now show you important locations/items in the room, and light switches at night)
– Added an Option for FPS Lock (recommended for monitors with high refresh rate)
– Minor bug fixes.