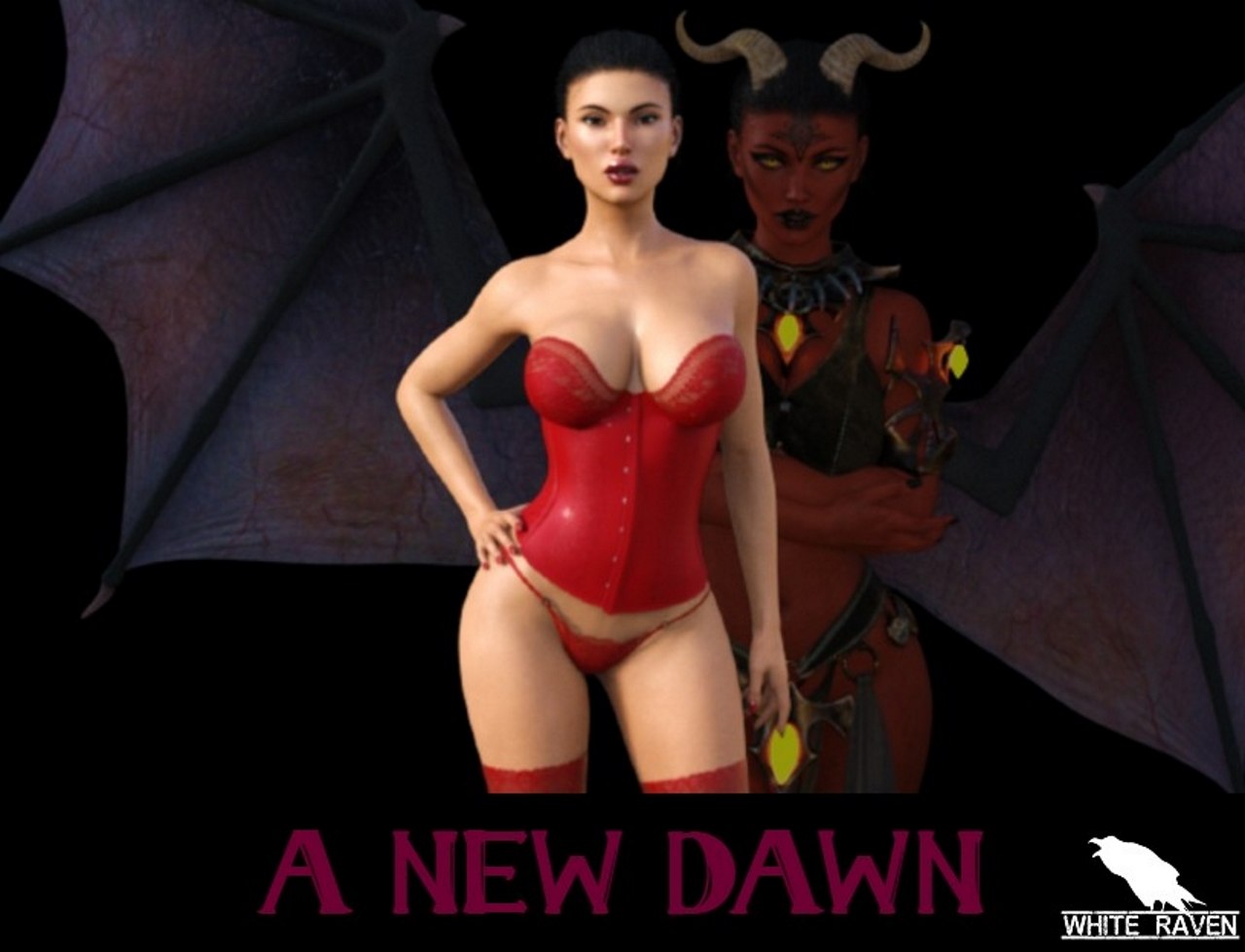 The game follows a young virgin, a daughter of a powerful duke. The land gets invaded and the family is splitted. Your task is to find a way to reunite with your family.​
–
Developer: WhiteRaven – Patreon | Discord
Censorship: No
Platform: Windows, Mac, Linux, Android
Language: English
Genre: 3DCG, Oral sex, Interracial, Group sex, Ahegao, BDSM, Monster, Fantasy, Minotaur, Rape, Female protagonist, Anal sex, Animated, Corruption, Futa, Trans, Male domination, Vaginal sex, Spanking
Installation:
1. Extract and run.
Skull Code: 20005981
Skip scene code: 4532
v3.6.4
Scenes(7)
+ New scene, Sophie bad ending with goblin pack (7 animations)
+ New scene, slave Victoria another reward (Old animations)
+ New scene, slave Victoria second Punishment (Old animations)
+ New scene pregnant Izora orc tavern (7 animations)
+ New scene repeatable pregnant Izora orc tavern (7 animations)
+ New scene pregnant Izora orc tavern anal (4 animations)
+ New scene repeatable pregnant Izora orc tavern anal (4 animations)
Shorter scenes(1)
+ A new anal scene with bimbo Sarah and blake (Using old pictures)
Dreams(4)
+ A new bimbo dream – 2 first dreams
+ A new bimbo dream – 4 first dreams
+ A new bimbo dream – 6 first dreams
+ A new bimbo dream – 7 and above
Other
+ Added 15 new pictures (Total: 1763)
+ Added 17 new animations (Total: 688)
+ A new map Orc slum
+ A new map Orc slum night
+ A new map Tunnel
+ A new quest (The way home), there's a part in this quest that will be added in later versions
+ Changed the introduction and the starting information
+ Izora will appear Pregnant 2 days after Victoria watched her fuck third time in the tavern
+ Added Sophie bad end path making sure she doesn't show up afterwards
+ Fixed some typos and grammar misstakes in the intro + conversations
+ Added a new item, necklace which you can only get in the intro
+ Changed how bimbo system works, trying to give more control to the player
+ Victoria can now cum from dreaming about her bimbo self, if she choose to not cum she
will have high arousal instead (Cumming will keep her in bimbo state)
Bugfixes
+ Fixed a hu-cow scene playing wrong animations
+ Fixed Sarah picture didn't go away after the way home quest
+ Fixed dreaming while sleeping with the jerk freezed the game
+ Fixed picture wasn't removed when skipping the intro
+ Fixed passport quest didn't show up (Need to restart the quest line)
+ Fixed accidentally removed image People12
+ Fixed main quest could still not be finished
+ New quest could not finish
+ Fixed you could sleep during the quest in the sewer breaking the quest line
+ Fixed Sarah dissapear during the brothel quest
+ Fixed, sleeping in the sewer locks Victoria in the river
+ Fixed bimbo dreams not playing
+ Added bimbo dreams in the dream selector