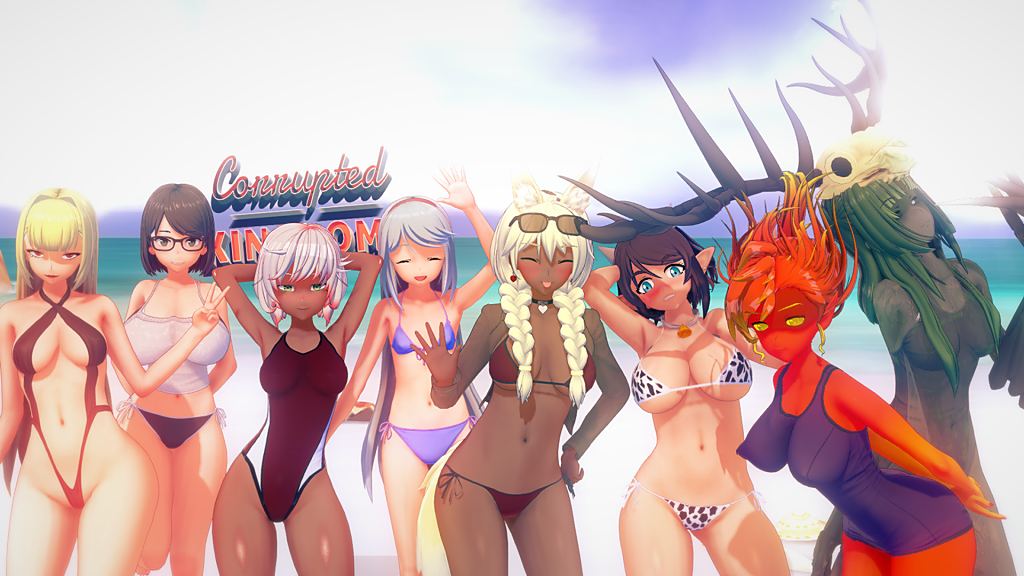 You are the hero – or possibly villain – of this tale, originally on a journey to discover why your family was driven out of your home town, but quickly thrust into events beyond anything you could ever have imagined. As tensions rise between the humans and the mythical creatures that lurk just outside of sight, will you stand as a beacon of hope… or use your newfound power to bring the world under your control?
–
Developer: Arc – Patreon | Subscribestar | Discord
Censored: No
OS: Windows, Mac, Android
Language: English
Genre: 3DCG, Animated, Fantasy, RPG, Male protagonist, Monster girl, Ahegao, Corruption, Pregnancy, Adventure, Mind control, Masturbation, Handjob, Mobile game, Oral sex, Vaginal sex
Installation:
Extract and run.
v0.10.2
Annie: New Story Event!
Asteria: New Story Event!
Luna: New Story Event!
Daycare: New Group Play event! (Must have Lil' Madison and Lil' Veronica in the daycare)
College: You can now tell Veronica and Madison to "Return to the Mansion" if you'd like to have fun with them during the week! (Or just talk)
College: You can now buy something from the Mysterious Merchant to decrease your weekly EDUCATION loss by one! (Check her "Junk" offerings!)
Misc: Ren'py 7.4.5 was released! So no more Android issues should occur (fingers crossed)
Misc: Added a drop shadow to the quick menu to hopefully help make it more readable on certain backgrounds
Misc: PC/Linux & Mac versions now have a loading bar on start (thanks, CursedFlame91!)
Misc: Fixed crash when saving during prologue (huge thanks to CursedFlame91 and MasterDragonSon for tracking the problem down!)
Bug: No typos to fix! Gasp!