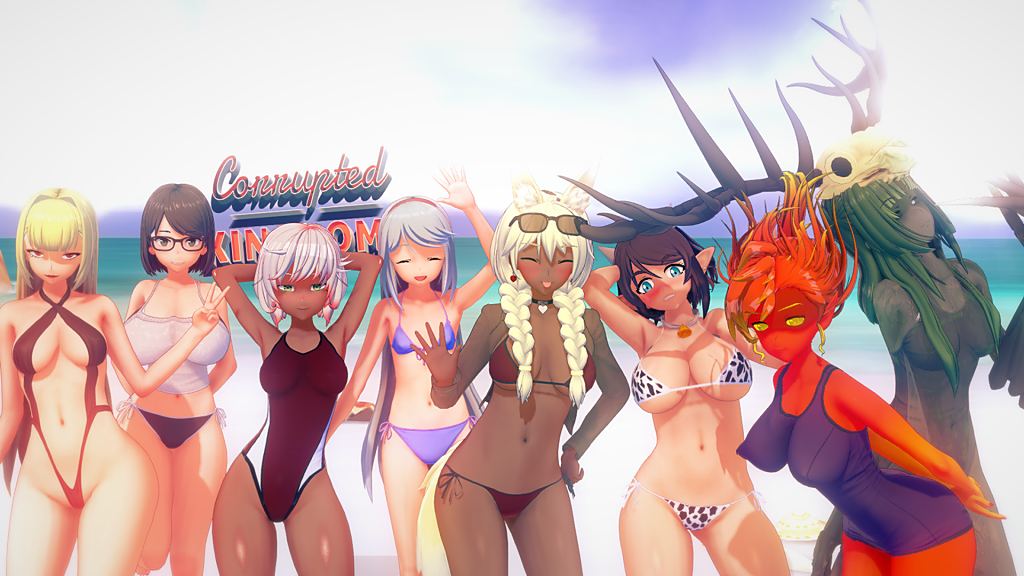 You are the hero – or possibly villain – of this tale, originally on a journey to discover why your family was driven out of your home town, but quickly thrust into events beyond anything you could ever have imagined. As tensions rise between the humans and the mythical creatures that lurk just outside of sight, will you stand as a beacon of hope… or use your newfound power to bring the world under your control?
–
Developer: Arc – Patreon | Subscribestar | Discord | Website
Censored: No
OS: Windows, Mac, Linux, Android
Language: English
Genre: 3DCG, Animated, Fantasy, RPG, Male protagonist, Monster girl, Ahegao, Corruption, Pregnancy, Adventure, Mind control, Masturbation, Handjob, Mobile game, Oral sex, Vaginal sex
Installation:
Download full game
Extract to a new folder and run
This game has Discord integration turned on by default.
v0.17.6
War Room: New room: the War Room! Talk to Jessica (Front Door on Sunday afternoon) and select "Strategise with Jessica"
War Map: New mechanic – the interactive War Map! Just for information right now, but you will be able to plan attacks and conquer territory with it very soon!
Paperdolls: New paperdoll for Ami (Dress her up at the wardrobe in your room)!
Misc: Removed the Church from the property listings since you can't buy it yet and it was worrying people about to do the Act Two finale
Misc: Moved the Manor nav UI around a bit again. The number of buttons on this UI is too damn high!
Bug: Typo stuff… or Gwen And Ami: Kid Detectives! Either one