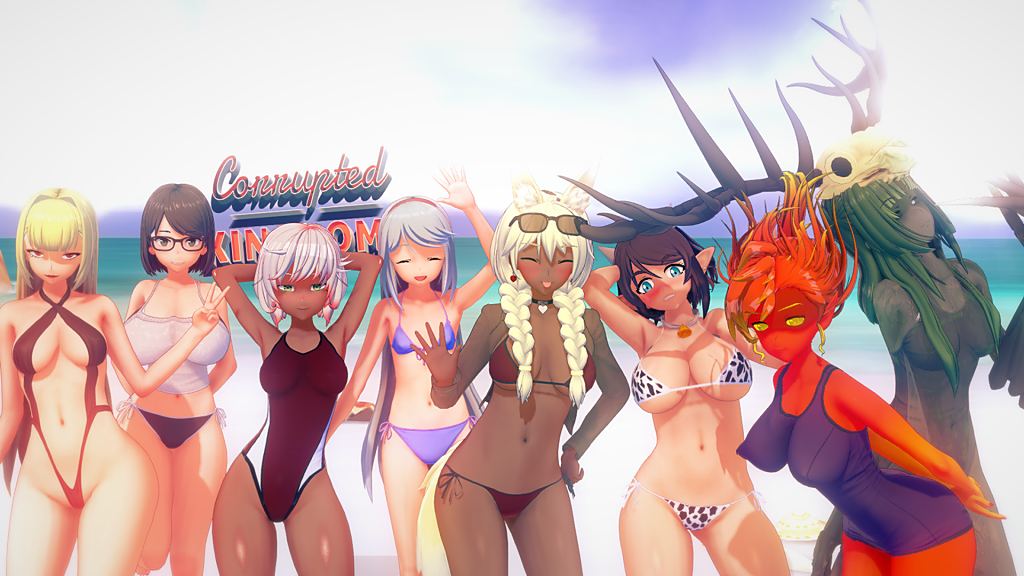 You are the hero – or possibly villain – of this tale, originally on a journey to discover why your family was driven out of your home town, but quickly thrust into events beyond anything you could ever have imagined. As tensions rise between the humans and the mythical creatures that lurk just outside of sight, will you stand as a beacon of hope… or use your newfound power to bring the world under your control?
–
Developer: Arc – Patreon | Subscribestar | Discord
Censored: No
OS: Windows, Mac, Android
Language: English
Genre: 3DCG, Animated, Fantasy, RPG, Male protagonist, Monster girl, Ahegao, Corruption, Pregnancy, Adventure, Mind control, Masturbation, Handjob, Mobile game, Oral sex, Vaginal sex
Installation:
Extract and run.
v0.8.9
Kana: Lil' Kana can now join you and Kana at the festival!
Renee: New event for one of the House Ladies! Visit Jessica in her Office (must have completed the second Laura event)
Julie: New event for Renee's daughter! Complete Renee's event (must have slept with Renee at her first meeting)
Dreams: There are now four text-only dreams the MC can have when sleeping which hint at deeper lore/history. It's a very low chance to see them, but keep an eye out!
Nexus: New UI element! Just click on the icon to return to the Nexus instead of a dialogue box! Thanks to CursedFlame91 for the code submission!
Bug: Jessica will no longer think the Field belongs to Lily if you don't have the money to buy it
Bug: One of Kana's stats was being incorrectly increased during one of her events. Now it's the correct stat!
Bug: Gwen will no longer abruptly change into her sleepwear after finishing her dance in her bedroom
Bug: No typos… huh!