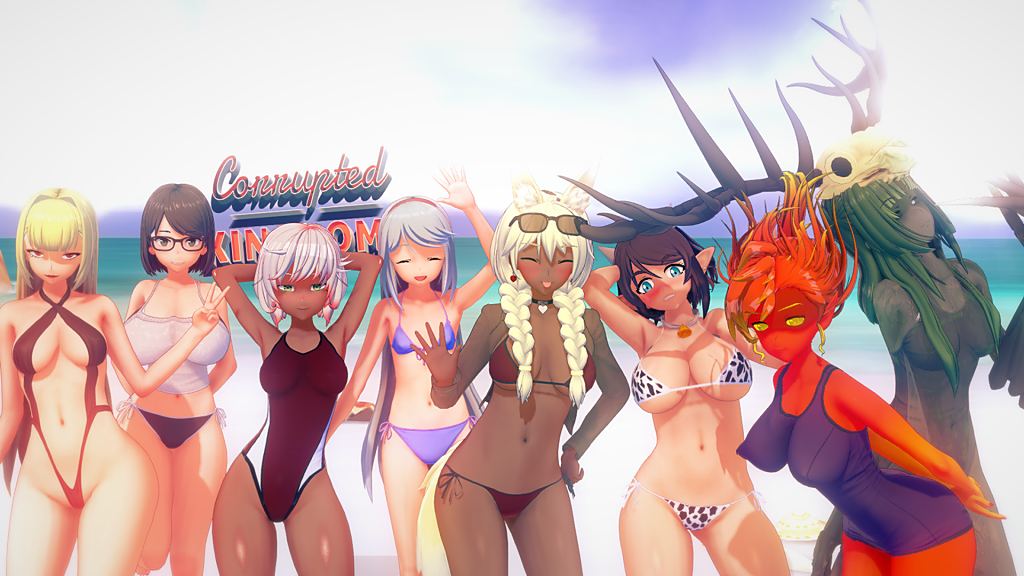 You are the hero – or possibly villain – of this tale, originally on a journey to discover why your family was driven out of your home town, but quickly thrust into events beyond anything you could ever have imagined. As tensions rise between the humans and the mythical creatures that lurk just outside of sight, will you stand as a beacon of hope… or use your newfound power to bring the world under your control?
–
Developer: Arc – Patreon | Subscribestar | Discord | Website
Censored: No
OS: Windows, Mac, Linux, Android
Language: English
Genre: 3DCG, Animated, Fantasy, RPG, Male protagonist, Monster girl, Ahegao, Corruption, Pregnancy, Adventure, Mind control, Masturbation, Handjob, Mobile game, Oral sex, Vaginal sex
Installation:
Download full game
Extract to a new folder and run
IF YOU ARE ON WINDOWS, LINUX OR MAC IT IS EXTREMELY IMPORTANT THAT YOU DO NO OVERWRITE THE OLD UPDATE WITH THE NEW ONE! JUST EXTRACT THIS UPDATE TO A BRAND NEW FOLDER AND PLAY! THE GAME WILL TRANSFER YOUR SAVE FILES FOR YOU!
v0.19.9
BATTLE SYSTEM REWORK: A complete overhaul of the Battle System! There's WAY Too many changes to list here, but here are just a few highlights:
BATTLE SYSTEM: Brand-new combat mechanics and renders
BATTLE SYSTEM: No more districts! Conquer locations directly to unlock their events!
BATTLE SYSTEM: The Organisation will now try to take back vulnerable locations you've conquered!
BATTLE SYSTEM: Boss Girls all have a unique naughty event!
BATTLE SYSTEM: Hana will now prepare "Meals" – permanent effects that change certain aspects of the combat system!
BATTLE SYSTEM: Dungeon and Rehab removed while I rework their concepts
BATTLE SYSTEM: Just… so much more!
UPGRADE: The cutscene issue on Android has been fixed, so this update upgrades the game engine once again! If you've been having trouble getting the game to run on your Android device, this should fix the problem!
Cafe: Added a line to remind people to talk to the Chief in Act Two if they try to use the Lvl 2 Passcard too quickly
Stats: The stats were misaligned with the hint overlay. Now it actually makes sense!
Stats: Added "TROOPS" counter to the stats page
Bug: Fixed some dialogue lines in the Rehab that were displaying underneath the paperdolls
Bug: Fixed some more text overflow issues. That should be it for the overflow problems!
Bug: Fixed an "I should increase my authority" dialogue line when you were already maxed out
Bug: Fixed an "I should be able to teach private classes now!" line when you already had that ability
Bug: As Typo Hero enfolds the Dread Arc in a hug there is a sudden burst of static… the world stretches… groans… and snaps!