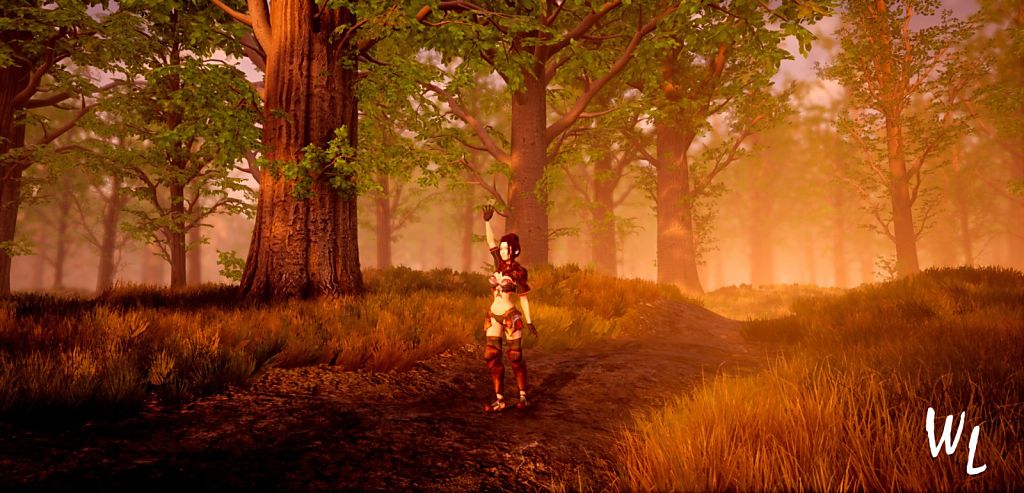 -Henry, are you afraid of forgetting everything?
-No, Helli, one of us will remember.
There are a lot of incredible stories and fairy tales about mysterious creatures, who lives next to people. Moms like to scare their children with horrible monsters, girls dream about meeting a prince on a white horse and men like to dive into fantasy about alluring succubus. Some of the fairy tales are truthful, some are far from truth. This is unusual story about lucky beggar, who have met the angel…
There are a lot of stories about meeting with fabulous creatures, but every story tells us about horrible consequences of these meetings. This story wouldn't be an exception.
In addition to the beautiful girl, who will be found by our hero, he will also meet other strange and mystical creatures. Some will wish him well; others will try to use him for their own purposes. Every hero, met on the way could become an ally or could take an enemy's side- the choice will depend on you. You should never mindlessly throw words or ignore the requests of others. Your hero will be in danger- succubus wishing to absorb all the forces and destroy the whole hero's world.
You will develop a whole universe where the fate of this world will depend on your decisions.​
Developer/Publisher
: HappyPixel 
patreon
Censorship
: No
OS
: Windows
Language
: English, Russian
Genre
: 3d, Adventure, Nudity, Big Tits, Blowjob, Succubus, Demon
Installation:
1- Extract to desired location.
2- Click on "White Light.exe" to start playing.