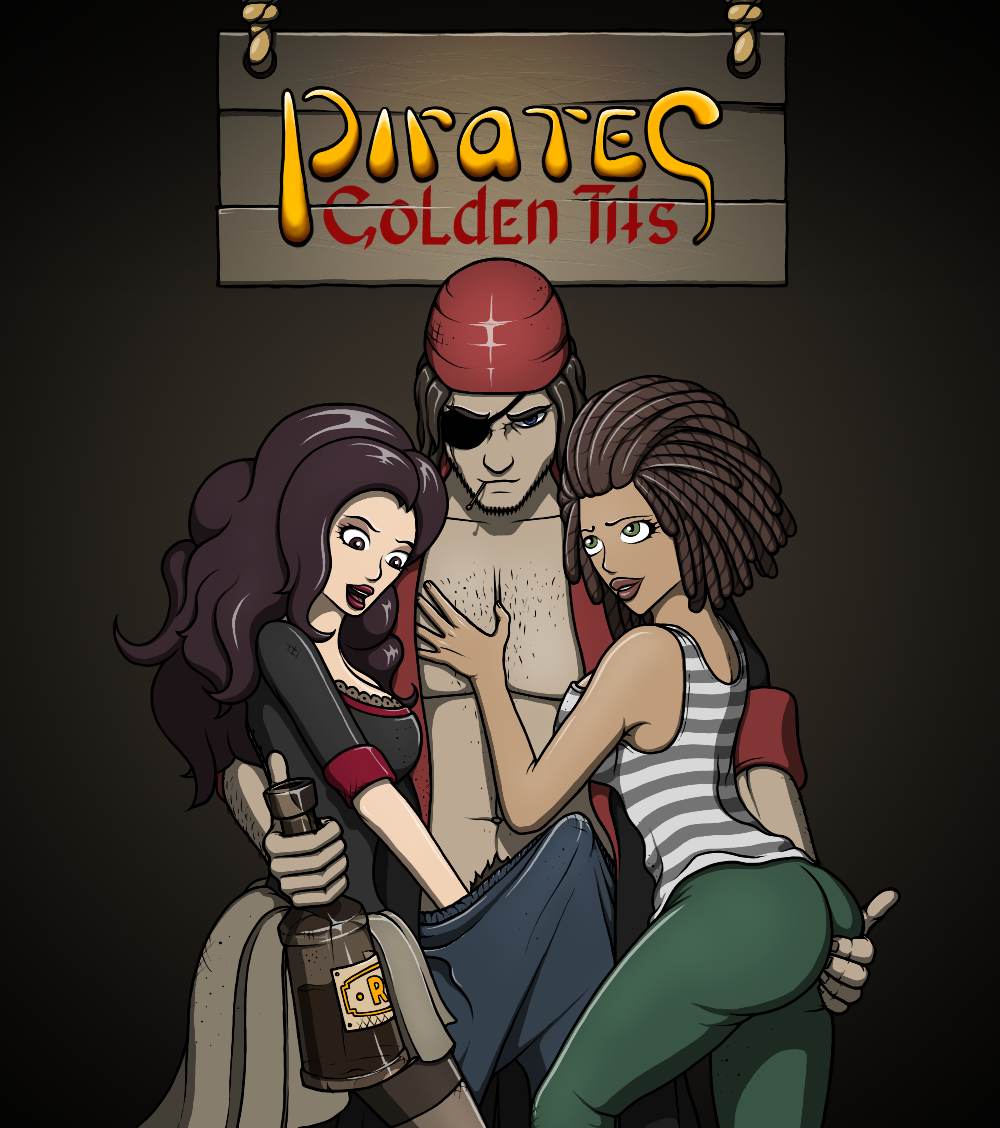 "Pirates: Golden Tits" is an explicit pirate simulator. You get to control a young pirate captain, who has just acquired his first ship and who also has lots of adventures, treasures and wet girls awaiting him! Of course, everything you can do in the game has to be achieved, you have to learn to get those shiners! There a lot of ways to do that, actually, such as robbery, trading, fishing or even gambling.
But don't get the wrong impression, it's not as easy as it might seem. You're not the only one out there. Be prepared to spend your precious gold not only on sexy girls, but also on upgrades for your ship, new ships and other ways to protect yourself and your riches. Also, don't forget you can hire not only bluejackets, but people with unique abilities and traits. And for some reason, they're all female (we have absolutely no idea why). So, if you can find the right way to approach them, they might make your day a little bit brighter. And that's not all that awaits you. So shake the dust off your tricorn and take the helm! Yo-ho-ho, and a bottle of rum!
–
Pirates: Golden Tits Trailer
Developer: Hot Bunny – Patreon | Twitter | VK
Censorship: No
OS: Windows, Mac, Linux, Android
Language: Russian, English
Genre: 2dcg, Male Protgonist, Pirates, Big Tits, Big Ass, Group Sex, Anal Sex, Vaginal Sex, Oral Sex, Interracial
Installation:
1- Extract to desired location.
2- Click on "Pirates: Golden Tits.exe" to start playing.
v0.18
added an intermediate quest "Unexpected friendship!";
added 18+ scene with Julia and Alice;
added the ability to play for the Sea Devil (parrot);
the functionality opens after the quest with a massage parlor. You can get into it from 3 main cities by clicking on the parrot icon in the upper right corner;
added the quest "An Unusual Connection". The event startd in the captain's cabin after the quest with a massage parlor;
added 18+ scene with Jaina and Cindy;
added 18+ scene with Jaina, Cindy and captain;
globally corrected and proofread translation English and Russian languages;
fixed events crashes.
fixed a critical bug with the herbalist
Attention! The game does not work with saves from previous versions. If you are playing the game on Android: before installing the new version of the game, ALWAYS uninstall the previous version of the game. If you do not do this, errors will occur in the game.