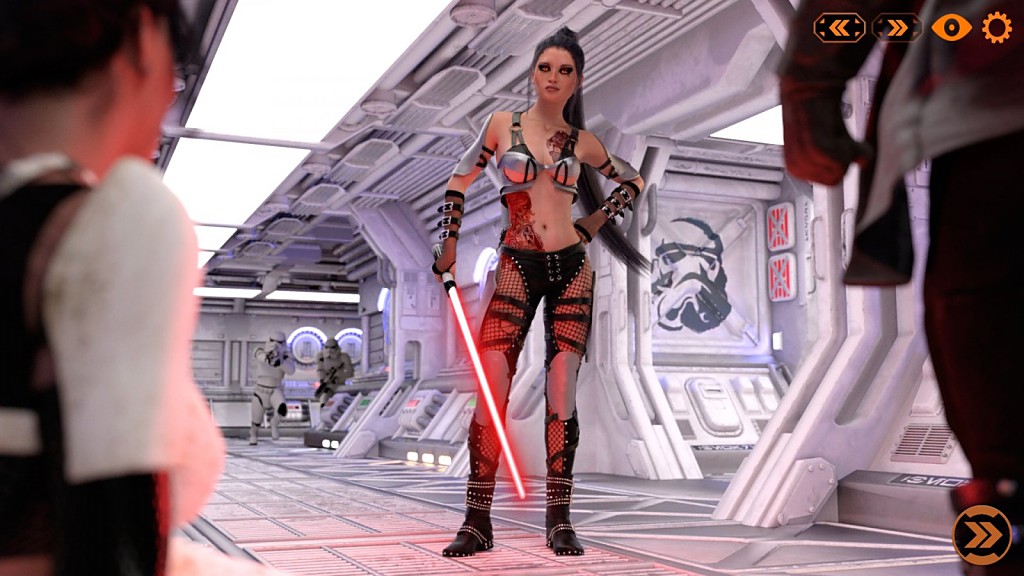 SCREW WARS is a Parody Adult Visual Novel placed in a Star Wars Universe "ish". However, the main plot, the characters, and the environments are completely original. We want to escape from the same jokes and scenes that everyone has been doing all over again. However, if you are a true fan of the saga or just a curious follower, you will find a lot of references to your beloved saga. Those cameos are not only limited to Star Wars but can also reference other Sci-Fi sagas that come from films, books, tv series and even games.​
Gameplay:
SCREW WARS is a Sim Dating Interactive Visual Novel where you can Interact, Speak, Manipulate, Kill, Fuck or Rape almost everything.
To achieve your goals, you need to build and take care of your relationships. You can be friendly with the people among you, or scare them enough to impose your will, but every action you take will have consequences.
The game is full of hidden secrets, unveiled mysteries, characters with deep backgrounds, and a future of possibilities for you to decide. And you can get laid with almost any primary or secondary character… if you play you cards with intelligence.
It's up to you to complete all the subquests, find all the easter eggs, develop your Jedi skills at their top, have sex with all the people in the galaxy or just move forward with the main plot.
Developer: SkullYakker
Censorship: No
OS: Windows, Mac
Language: English
Genre: Celebrity cameo, Softcore, BDSM, Mind Control, Mechas & Droids, Interspecies, Tentacles