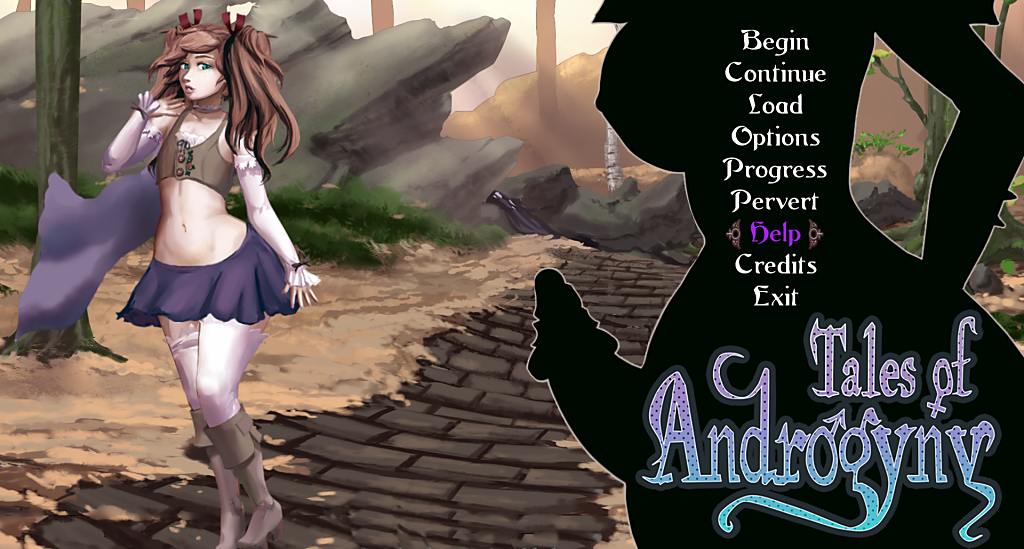 This is a lewd game featuring characters with androgynous features, some male, some female, some… slime?
You play as a feminine guy that looks like a gal, and you do lewd things with guys, gals, monster guys, monster gals, and… slimes? It's a stance-based RPG with rogue-lite elements and a frankly suspicious number of phallus(es? odes?) written, drawn, and programmed by us, the Majalis team, consisting of two programmers, one artist, one writer – making in all, two!
It's a custom built game using libgdx.
–
Developer: The Majalis Duo – itch.io | Patreon | Wiki | Twitter
Censorship: No
Platform: Windows, Mac, Linux, Android
Language: English
Genre: 2DCG, Male protagonist, Fantasy, Animated, Corruption, Futa, Trans, Gay, Monster, Monster girl, Rape, RPG, Trap, Combat, Female domination, Mobile game, Turn based combat, Anal sex, Oral sex, Vaginal sex, Sex toys, Big ass, Big tits
Instructions:
Download the .rar file, extract it into a folder, and click the executable for your chosen platform and you should be good to go!  For Android, load the .apk file onto your device and you can open it – may need to use a file browser app.
v0.3.19.0
New features:

Added Combat Stealing!
Added enemy item use
Added custom parser for translation packs to support arbitrary language grammar in merges
Added test code framework
New content:

Added new Evoker character!
Added new Evoker animation!
Added new Evoker story mode encounter
Added Giantess Anal Insertion art!

Features both a Giantess top-down view and a close-up

Added Brigand x Kylira animation!
Added new Brigand x Kylira story mode encounter
Expanded Giantess Anal insertion scene
Added new Dark Knight scenes in second encounter
Updated Naga Talk music
Updated Naga Fight music
Updated Ogre Talk music
Updated Ogre Fight music

Tweaks and bug fixes

Fixed Slime stopping bleeding when used
Fixed Remove Curse item description
Fixed Helena dialogue
Improved Fire Elemental load time
Improved Town load time
Fixed Ironman Win counter
Fixed River generation
Fixed Centaur Ella Marriage quest log
Minor text edits
Fixed Dark Chocolate Bunny Reverse Cowgirl animation
Fixed number strings in character screen stats
Tweaked randomization for better performance
Added missed translation strings
Fixed character support for languages with a large number of characters
Fixed typos