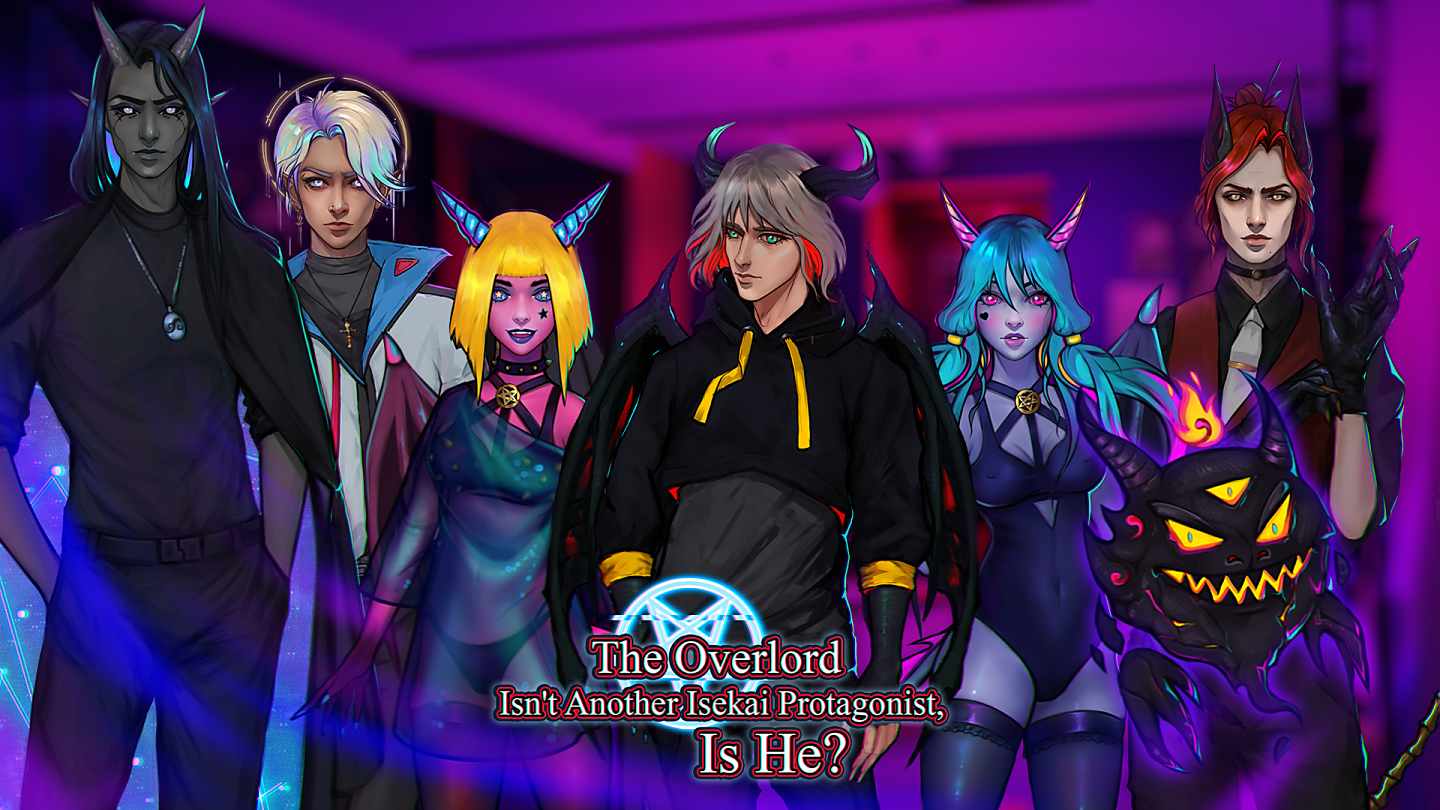 The Overlord Isn't Another Isekai Protagonist, Is He? is a game in which you can develop romantic and sexual relationships with both male and female characters.
In order to ensure that players are able to pursue only the relationships they feel most comfortable with, we've added markers for dialogue options that will lead to romantic and intimate encounters.
M/M – Sexual content between the MC and a male character.
M/F – Sexual content between the MC and a female character.
STORY
Have you ever wondered what awaits you after death? At 25, Kay had no plans to die… let alone to wake up in literal HELL one day. Did he deserve such a fate, or is it all just a ridiculous mistake? Kay can't remember his past, but he firmly believes that he doesn't belong here. The freshly minted incubus is ready to do anything to uncover the mystery of his death and figure out what happened. Even if he has to bring the Hell to its knees for it.
FEATURES
❤️ A story of love, betrayal and friendship in the rhythm of infernal cyberpunk.
❤️ 4 love interests in Chapter 1 and MUCH MORE IN FUTURE
❤️ Animated characters
❤️ The ability to explore the world around you and interact with locations.
❤️ Full English voice over
—
v0.3A Alpha BugFix2
Added Russian Localisation
~1500 words, 2 new scenes
Updated CG's
New Soundtracks
Some important Bugs are fixed