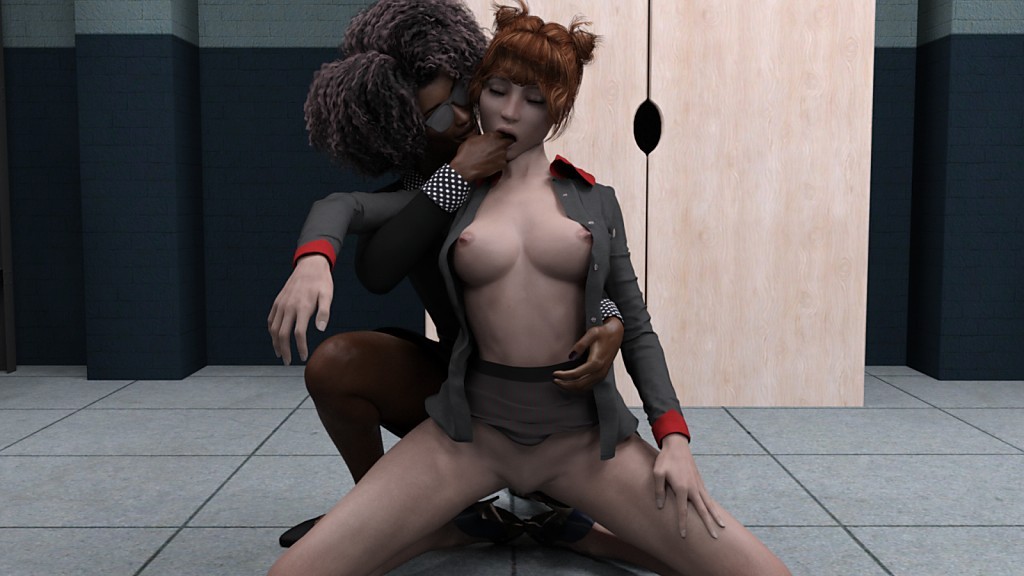 You are Jon, a 22 years old guy down on his luck for making bad choices. Living alone in a rent apartment, struggling with parole conditions and money, your mother hates you and your sisters ignore you. Until one night an alien comes to your place and gives you a mission to hunt a parasite affecting people's minds. With a device in your own brain and a time loop of 15 days as a failsafe mechanism you are set to go…. But who says that you can't have a little fun in the process and maybe the chance to turn around your life.​
–
Developer: Hydrahenker – Patreon | Discord
Censorship: No
OS: Windows, Mac, Linux, Android
Language: English
Genre: 3DCG, Male Protagonist, Sci-fi, School Setting, Simulator, Anal sex, Incest, Lesbian, MILF, Rape, Vaginal sex
Installation:
1- Extract to desired location.
2- Click on "timeloophunter.exe" to start playing.
v0.63.10
Fixed a bug with Pedro losing his name when doing the sauna scene
Fixed a bug with the map showing the Lab when not in the Lab
Fixed recurring dialog with Jody on Day 7
Fixed Dr. Brown name on some dialogs
Small grammar fixes
v0.63.00
Continue the main story Jody/Muffarini side
Continue the story for Janice, Crystal, Dana, Jessie, Cooper
New outfits for Janice, Crystal, Dana
New memories for Jody, Janice, Crystal, Dana, and Jessie, Days 6,7 and 8
New Achievement ("Yeah…  Sure!")
Memory clean-up for Day 1
Two new profiles for Other Characters: Dr. Brown and Pedro
Grammar and other fixes
v0.62.10
Fix a bug unlocking CAS's new outfit
Added the new outfit to CAS's dream sequence
v0.62.00
Continue the story of Benson, Georgia, Sophie, Ayumi, and Mia
New outfits for Ayumi, Mia
Add level 3 corruption Portraits for Ayumi and Mia
Added relevant events for each girl on the Girls' screen
Two new Fun Points (Georgia and Benson)
New memories for Georgia, Benson, Ayumi, Sophie, Mia, Day 7 and Day 8, Day 9
Updated some memories and dialogs of Sophie
New outfit for CAS (patrons exclusive)
The gallery is up to date and a new category (Extras) is to be filled soon.
Grammar and other fixes