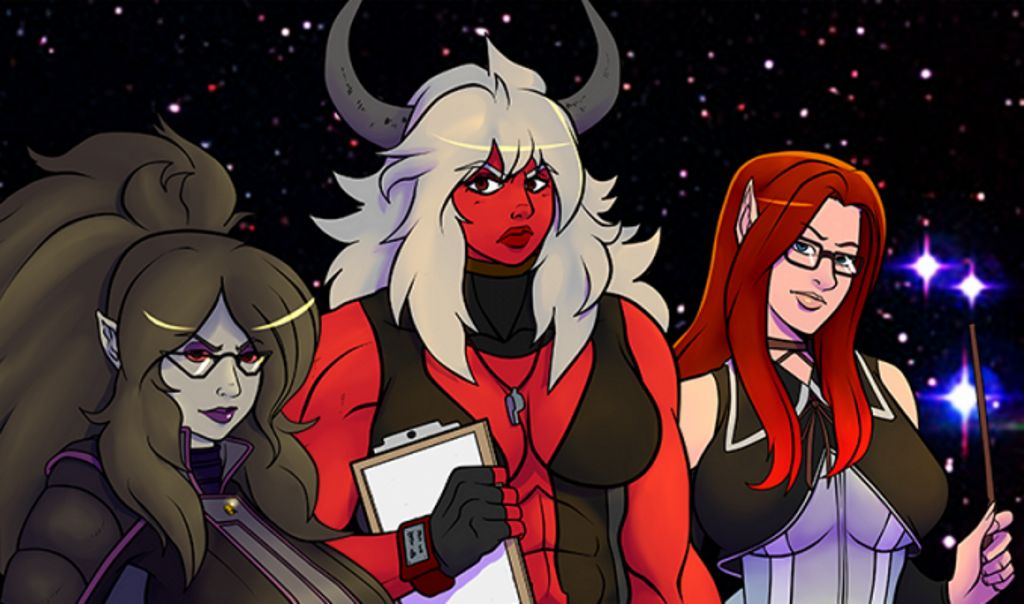 You play as Jacinto, the new student from Earth that has recently been admitted to Zero G Academy, a place where the Federation's government recruits it's next generation of bureaucrats, soldiers, scientists and more. Here, you'll meet new species, people, and grow to maturity (or not).
You'll have to endure weirdness, lewdness, and pettiness as you complete your classes and side stories before the end game. Zero G Academy takes place in an original science fiction setting that we are always developing and expanding. Our game has animated sex scenes, mostly static cut scenes and character sprites. We aim to include 4-8 of these animated sex scenes per monthly update along with any reworks, improvements, or expansions to older content we can fit in. Each update we do advances a segment of a class or is its own side story. By pledging, you really assist us in getting the project going, updating smoother, while gaining input into development and able to favor what you want.
Developer: Noce – Patreon
Censorship: No
Language: English, German
OS: Windows, Mac, Android
Genre: Incest, M/S, Milf, Voyeurism, Gender Bender, Vanilla M/F, M/M, Anal, Group, MM/F, FF/M, Trap, Futa, Public Sex, Doctor, Toys, Muscle Girl, Exhibitionism, Orgy, Tentacles, Sissy
Installation:
1- Extract to desired location.
2- Click on "zeroGAcademy.exe" to start playing.