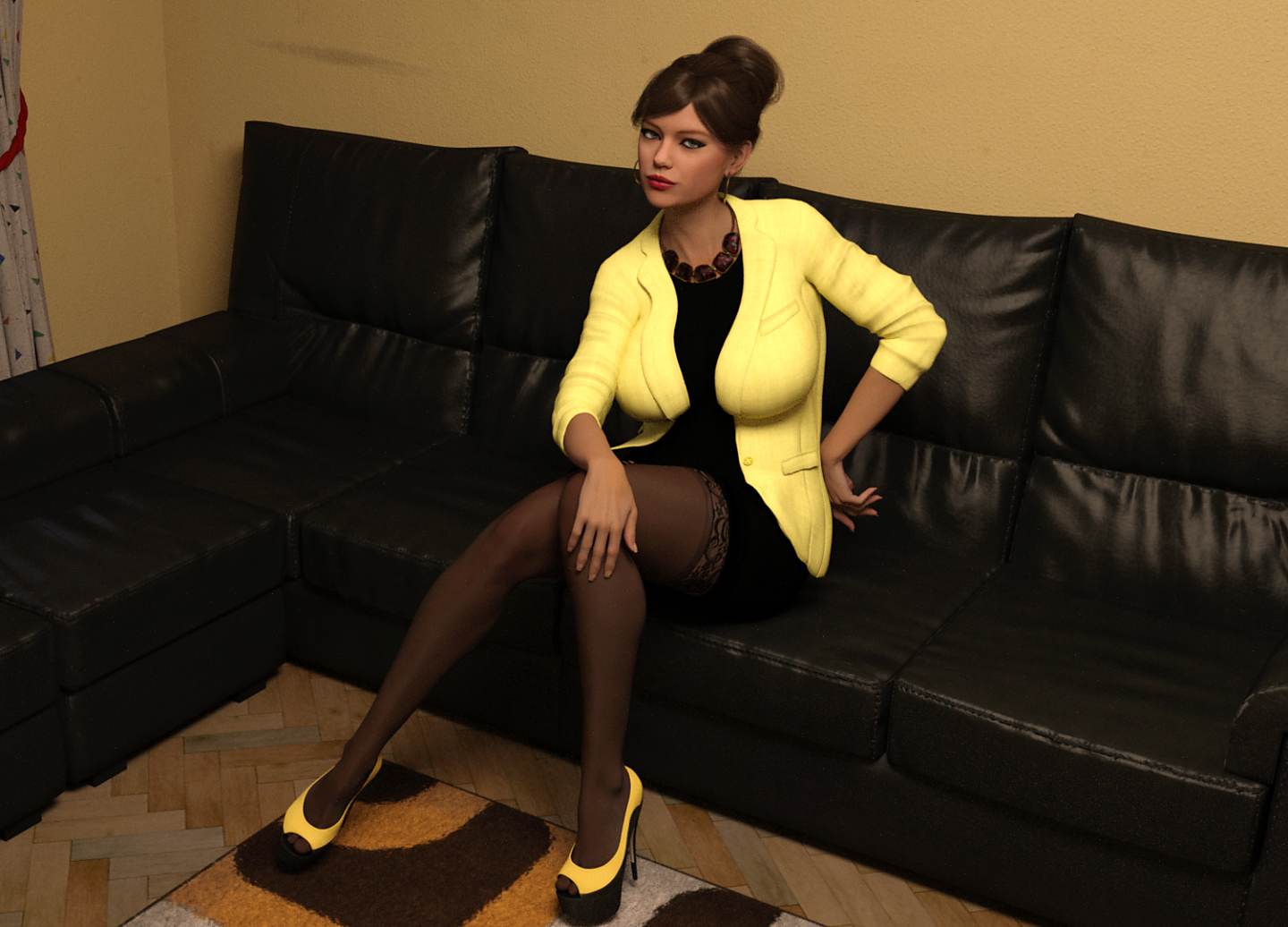 The main character is a young and inexperienced guy in communication with women. Thanks to good intelligence, learning does not take much time, and all free time until that moment is сarefree spent on a variety of computer games and chatting with friends. But a few months ago there some events that open his eyes to things that were previously indifferent to him. Yes, the protagonist finally discovers that there are beautiful women in the world.
And nature calls him to close contact with a beautiful female body. Firstly, MC met a sexy girl Julia. She also wants to study at the same college as MC. But her knowledge is not enough to successfully pass the exam herself. Fascinated by Julia's sexy beauty MC decides to cheat the teacher by writing an examination test instead of Julia. She promises to properly thank, making sexual allusions. Secondly, the main character begins to look differently at Linda, a charming mature lady who recently becomes lonely. Unlike Julia, Linda is not just beautiful, she is luxurious, a real lady who selflessly took care of the MC all time long.
Linda recently divorced John, the mentor of the protagonist. But can the protagonist move to a new level of relations with Linda? What will happen between the protagonist and the new wife of the MC's mentor? The answers to these questions will be in the development of the main plot of Lustful Actions. The game begins when the teacher reads the exam test results.
Developer: MAI – Patreon
Censored: No
OS: Windows, Linux, Mac, Android
Language: English
Genre: Corruption, Male Protagonist, Lustful, Matures, Peek, Renpy, Seduction, MILFs, Bigboobs, Lust, Sexual Adventure, Blowjob, Handjob, Masturbation, Sex Toys, Teasing, Voyeurism
Installation:
1. Extract and run.