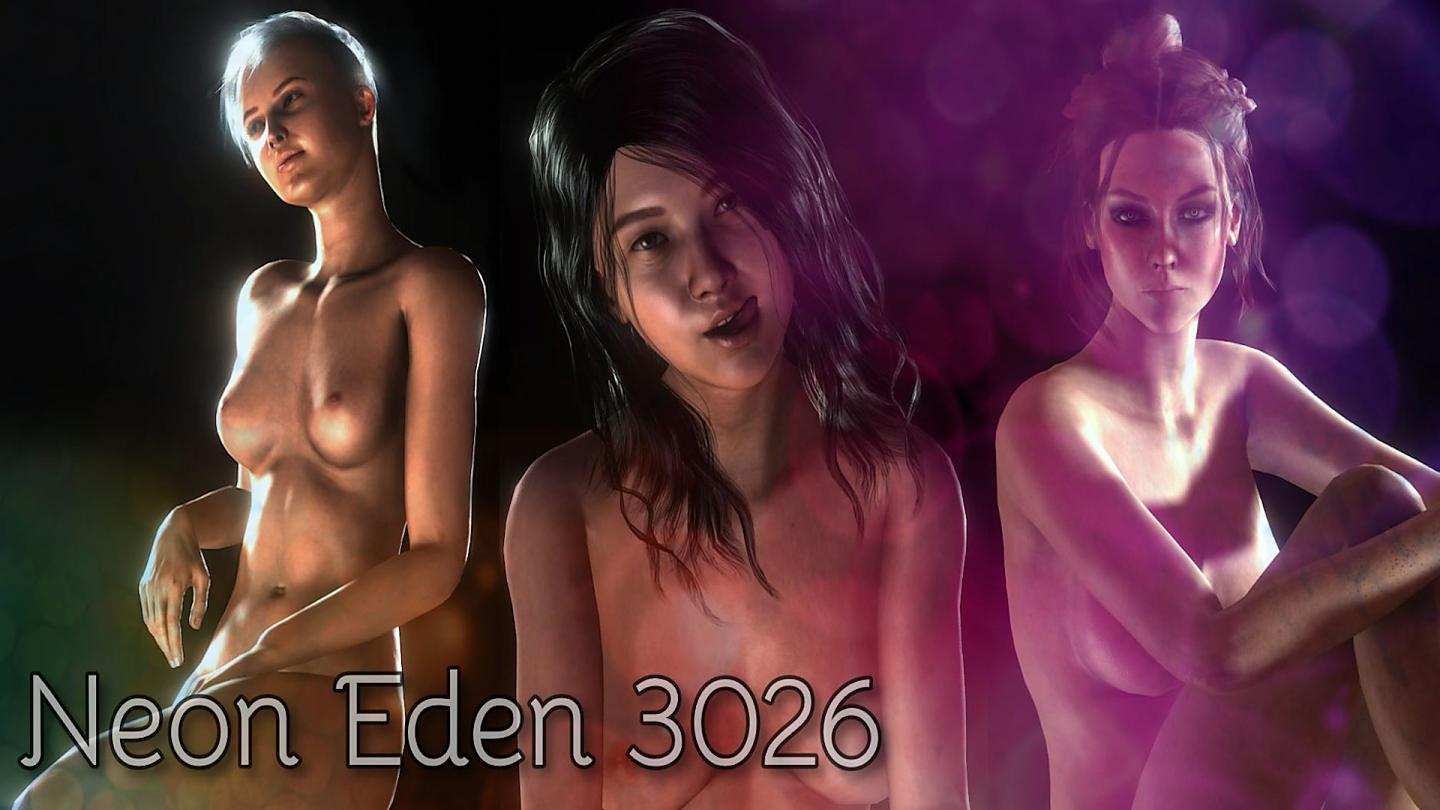 Neon Eden 3026 is an incredible Adult RPG. Set in the distant future you will initially find yourself playing as Eden. A young woman with memory problems just trying to survive. As your adventure progresses through the game you will gather around you friends and enemies alike. Unlocking new places in the galaxy to explore and more adventure to find. You will unlock new skills and powers as you progress so choose wisely friends. You cant Fuck your way out of every situation, but you can try!
—
Developer: Ricky Phatts – Patreon | Twitter
Censored: No
OS: Windows
Language: English
Genre: Action, RPG, Sexy, Cyber Punk, Space, Future, Choose Your Own Adventure, 3D
Installation:
Download and unzip the file
Dev Note:
Want to thank you all and FAP-Nation for taking interest in the project. It means a lot to me and hope you enjoy it. Please consider taking a look at the Patreon for more behind the scenes and Patreon Versions of the game.
v0.2
~ This release is the actual Prologue to Neon Eden 3026. Our first release was more of a demo showing what is possible, but now we are in it.
~ Huge optimization Gain (Over 120 FPS on Ultra with a 2080)(Tested and ran just fine medium / high settings on a 1050ti)
~ Actual Story line
~2 Sexual scenes Possible
~About 15 mins – 45 mins of game play
~Clothing system
~New dialogue
~New NPCS
~Intro to the game you find yourself and a few others captives on a space ship. With the fog of deep sleep hanging overhead you will struggle to begin to piece back your memory and learn why you are there.
~New Options menu and functionality. You can change all options about the game and quit from there (still no save game as that is not really needed yet.)
~Melee and Shooter weapons
~CYOA elements added (depending on your choices of dialogue and how to proceed will change how the game unfolds and how others around you react. Adding replay ability for different outcomes.